Dog and Desert Lover Needed
Phoenix, AZ, US
Dates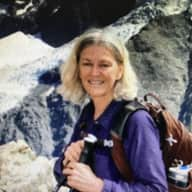 Currently no sitter needed
Currently no sitter needed
Introduction
Greetings! I love to travel but I don't want to put my dog in a kennel. So, I'm happy to offer my home to someone who can take good care of both my dog and my home. There will be minimal plant and pool care involved. My Australian cattle…
Home & location
My home has four bedrooms, four bathrooms and great views. I'm walking distance to mountain trails. It feels rural here, although I am inside Phoenix city limits and only 15 minutes from downtown.
House
High-speed WiFi
Mountains
City
Use of car included
Suitable for solo sitters
Responsibilities
Responsibilities are: (1) feed, water, play with, clean up after, and love my dog; (2) don't burn the house down; (3) water certain plants sufficiently to keep them alive; and (4) minimal pool maintenance.
Meet the pets
Peanut, a very sweet and easy to manage dog.

Australian Cattle Dog

10 years