Looking for Reliable Home sitters to Look After our Home and our two Babies(Labs)
Cottonwood, Arizona, United States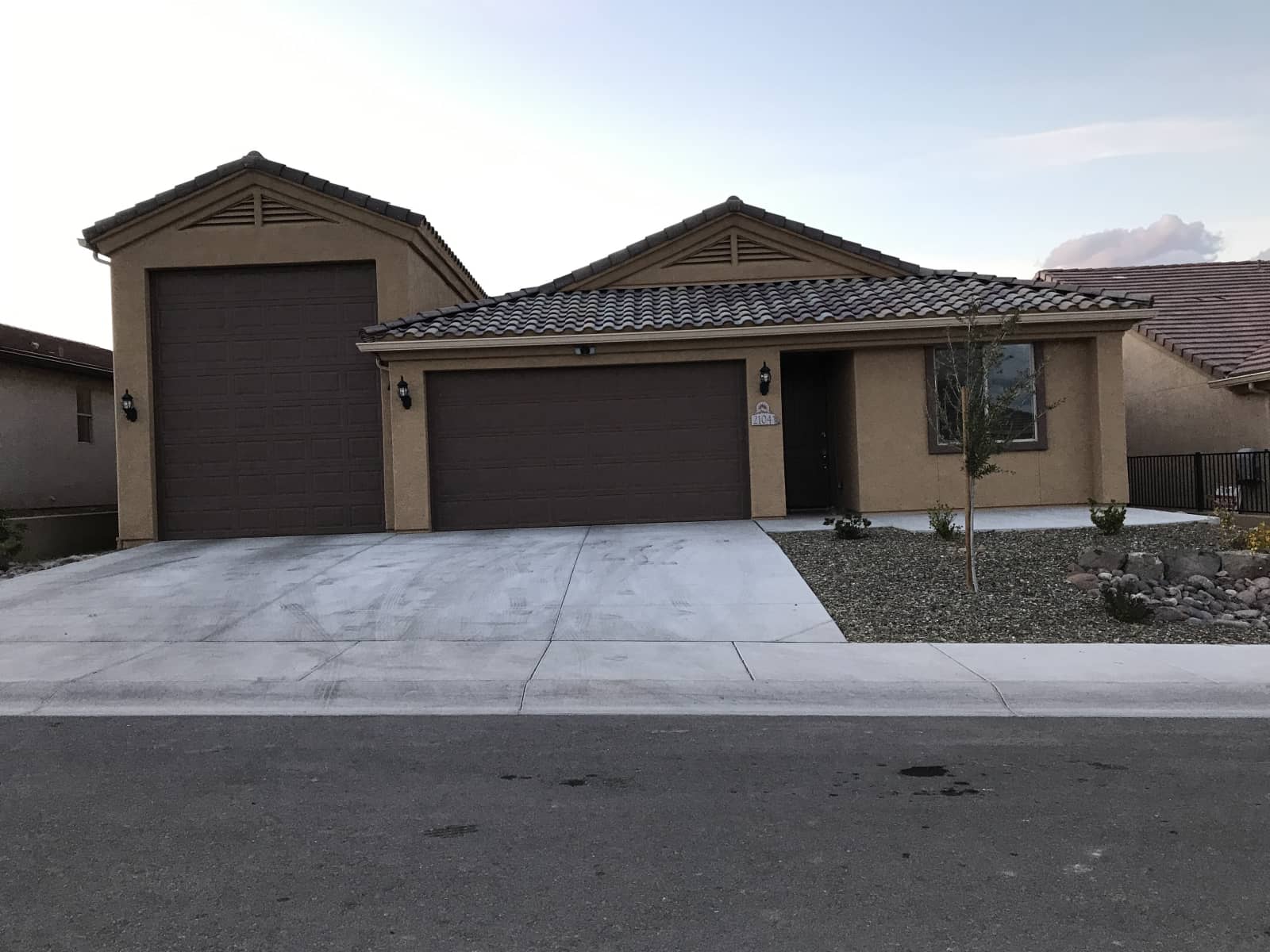 Pets
Dogs
Introduction
We are metaphysicians, both retired. I was in the military 20 yrs and Pirjo and I are both ministers. We do healing energy work around the world. We are looking to travel to Europe maybe around Apr 2018, not sure of exact dates yet, still working it out, to see grandchildren (1st time) at first and then do some other traveling later if this works out well. We usually travel with our RV and the dogs, we can take the dogs on some trips , but not all, and we have a new home as well, we want to protect. The home will have cameras on the outside just as precautionary, it has two flood lights currently. Neighbor are very nice. Areas is very well looked after, it's safe. We love cultural events and activities, Outdoorsy things and our church as well. We are healthy up to a point, but not anal. There is a library near by and a recreation center, 2 pools, gym, etc. Yoga, dance, etc plus all around. We are looking for a non smoker(s) as well as we are allergic to it. There is also a animal shelter around the corner, in the neighborhood.
Our Home & Location
Cottonwood is a great outdoorsy place, shopping and amenities are close. Sedona is only about 20-30 mins drive, we have lots to do here, many state parks, camping, fishing, sightseeing, photography, classes and workshops, cultural activities, Musiums, National parks, Restaurants, Healthfood places, Flagstaff is about an hour away, Grand Canyon is a bit further, Phoenix is about 2 hours, there are so many things to do, even without spending much or any money, there are still lots of things to do. While there is bus transport, we have a car you can use, must have a valid Driver's license and insurance, it is preferred, that you have house sit a few times prior to, the home is energy efficient, so it's cost are reasonable; however, if it is run outside of guidelines, it will be at your cost to pay the difference as it is a new home. We have a new Outdoor jacuzzi, please maintain that, the home, a few plants, the car, and our babies, we will be very happy and so will you. The neighborhood age is approx 40 yrs up, there are no children living hear at this time and it is an Hoa, it is a bit laid back on somethings, it's nice and quite, other than during the day for now, they are still building in general area, but mostly quite. It gets very dark, so you have great sunsets and mild weather, stars are out brightly. There are many historical things to do here. There are rivers and some lakes here, to boat, kayak, canoe at and horseback riding is available with many other outdoor things to do for a charge. Dogs love to go places as well, esp walking or a drive if you want. Neighbors are friendly as well. We have a recycling program here and we try to do as much as we can to protect the environment. We also don't spray pesticides on plants, we use White vinaigrette and hot water/Pull the few weeds we get. We are presently looking to get Solar to aid with energy costs and another way to work with the environment.
House
Car included
Disabled access
Basic Wifi
Mountain
City
Countryside
Responsibilities & Pets
Dogs are fed their specific food at 0700 and 1600 hrs approx and let out to go potty at least 3 times a day. Lacy will eat herself silly, so you just watch, she doesn't eat more than she's suppose to. She has special food for her. Both are current with all shots and are given a pill for heart worm and fleas, monthly. Plants are run on a timer for watering, except house plants that need watering 2-3 times a week as needed, herbs and such. The jacuzzi is brand new and instructions will be laid out on use and maintenance. House is basic and just need to maintain the home, change filters already bought as needed monthly. This is a new home and is energy efficient, would like to keep it that way please. Everything is new, with warrenties, some on the house as well. Including insurance coverage. Instructions will be made available at all times for various things as needed or before for others. Dogs are 9 yrs old each.
Dog(s): Lacy is 9 years old (Labrador Retriever), Sammy is 10 years old (Labrador Retriever)