Pet sitter needed for horses and dogs on a comfortable 2 acre ranch
Prescott, Arizona, United States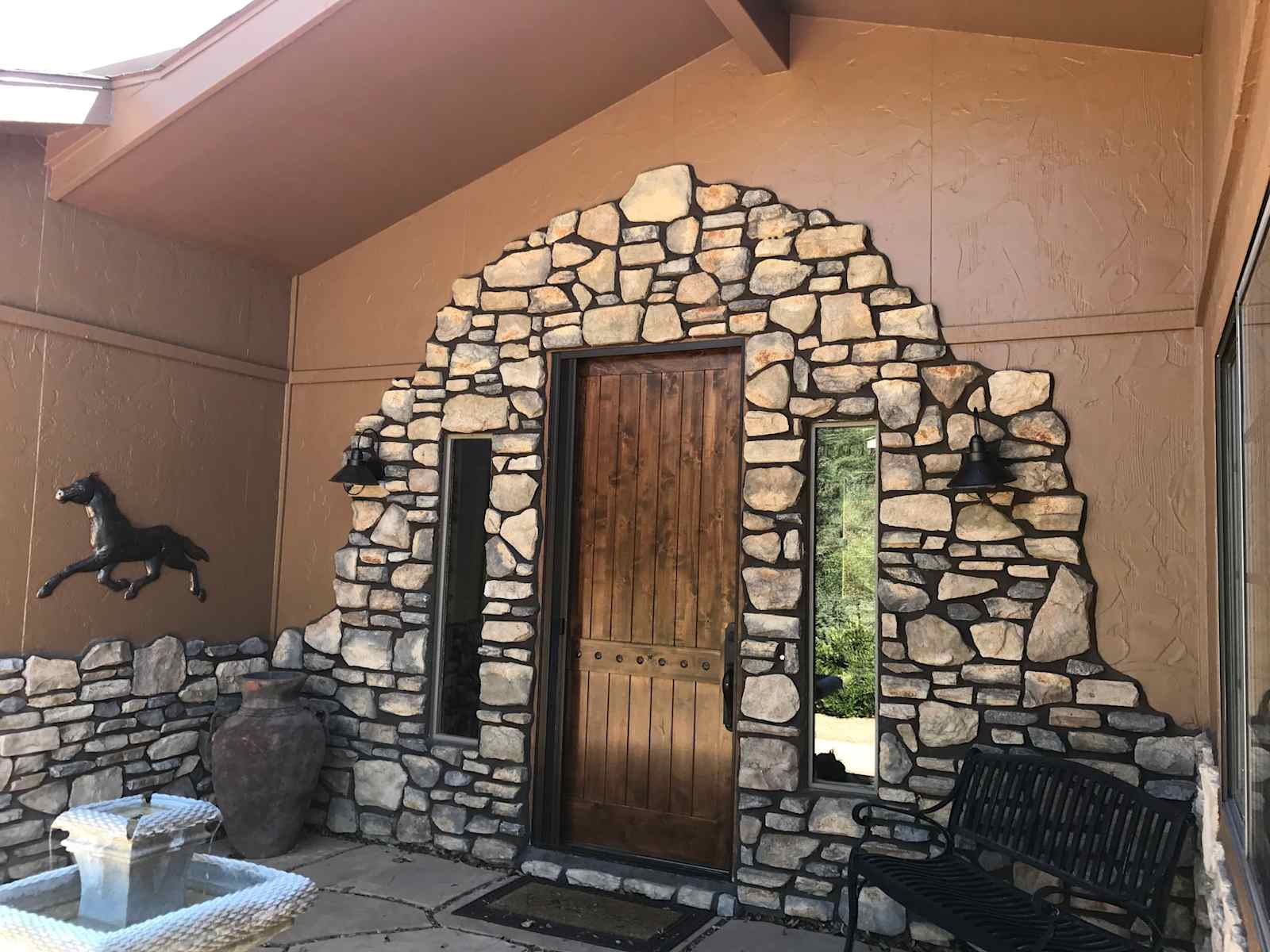 Pets
Dogs
Horses
Introduction
We are a couple in our 60's married 42 years, who own a mini-ranch in Prescott, AZ (2 hours north of Phoenix, elevation 5500 ft. so we have four seasons - not the heat Phoenix has). We have four horses and two dogs, live close to Granite Mountain with awesome hiking trails, and a pool in the backyard! We are 10 min. from downtown Prescott. Our children consider the ranch a resort to vacation at, and our grandchildren call it the 'bestest place on earth". We call it Paradise Ranch.
Our Home & Location
You'll have your own guest room and private bath. We are backed to Granite Mountain in Prescott for loads of hiking trails. We have TV's in most rooms. We have a heated outdoor pool, hot tub, and a beautiful setting for star gazing. Pool season is mid-May to mid-Sept. typically.
House
Sitters need a car
Mountain
Countryside
Responsibilities & Pets
The animals are easy, just feed and water twice daily, and the dogs desire and need a daily hike off-leash back on the mountain. We give the horses carrots before bed and tuck them in! :) The dogs are people pleasers and love any attention given! In the summer, would appreciate having flowers in pots watered, and Randy has minimal pool maintenance to explain. Garden is on an automatic watering system, but might need to be watched to make sure its OK. We draw the blinds in the back of the house daily all year round to keep sun from fading furniture, so would ask the same of you. Oh...and almost forgot...with horses...there is poop patrol. Usually just involves scooping horse manure once a day and dumping into a spreader pulled by an ATV and spread in the pasture. We also have bird feeders to keep full as its your entertainment watching them out of the kitchen window! Our big area of concern is the pups...they miss us when we are gone and having an active person who loves to hike is mandatory. Also, the feeding of the horses and poop patrol require someone in shape and fairly strong.
Horse(s): Hobo is 30 years old (Missouri Fox Trotter), Rebel is 24 years old (Tennessee Walking Horse), Jake is 21 years old (Missouri Fox Trotter), Ignore this section - I no longer board this horse but can't seem to remove this section is 7 years old (Arabian horse)
Dog(s): Brandy is 9 years old (Rhodesian Ridgeback), Nala is 11 years old (American Pit Bull Terrier)