Need pet sitter for 1 Pomeranian dog
Oro Valley, Arizona, United States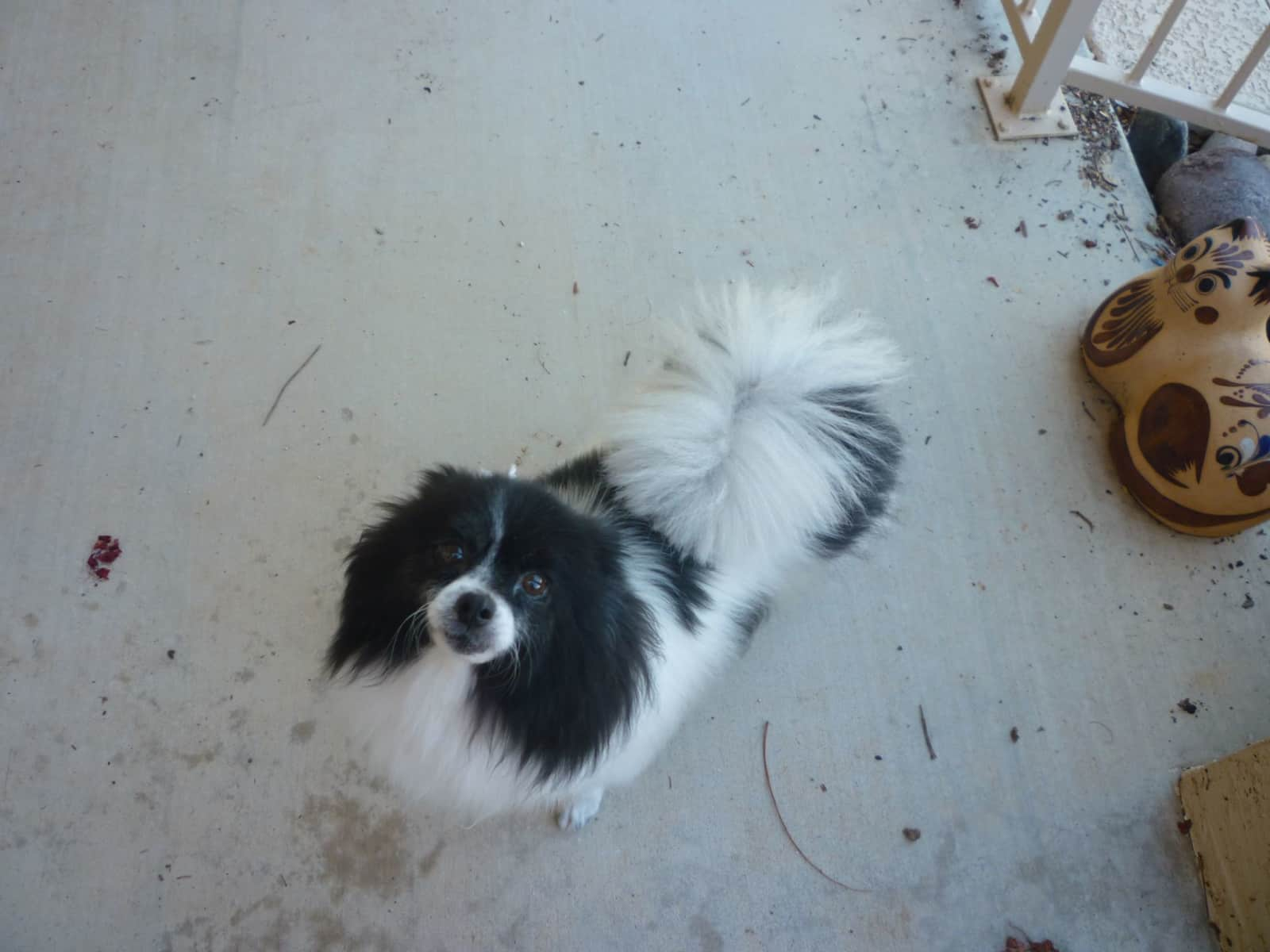 Pets
Dog
Introduction
We are Dieter & Judy Krausser. I am retired, but my husband is still working. We want to go to New Hampshire to visit our youngest son & his family. They moved there 2 years ago so we have not seen them since. We also want to visit Niagara Falls since we have never been there. Our little dog, Poppy, a pure-bred Pomeranian, is a rescue from a puppy mill. Her whole life was spent in a cage & she was bred several times before we got her when she was about 2-3 years old. We have had her almost 6 years now. She is a very good, sweet girl.
Our Home & Location
We have a 2 story home, 4 bedrooms, 3 baths, 3 car garage with a pool. We are located in the Rancho Vistoso area. There are several shopping areas nearby, Frys, Safeway, Wal-Mart, Target, Home Depot along with several restaurant.
House
Sitters need a car
Basic Wifi
City
Responsibilities & Pets
Poppy has several health issues, Valley Fever, Congestive Heart Failure, & Thyroid. She is on 6 prescriptions daily, 5 am, 1 pm, 5 pm & 9 pm. I crush her pills in a mortar & pestle and roll that in pieces of lunch meat. She is very good about taking them & looks forward to them. She is not a yapper. She only barks if someone is at the door or if she is not getting her pills & breakfast early enough. She sleeps a lot during the day and nite. I do take her for short walks early in the morning and later in the evening when it has cooled down. Poppy weighs 11.5 lbs,, loves to be held & loves to ride in her stroller for longer walks or when it is hot.
Dog: Poppy is 8 years old (Pomeranian)