Gorgeous Miracle Mile Home with Sweet Kitty
Miracle Mile, California, United States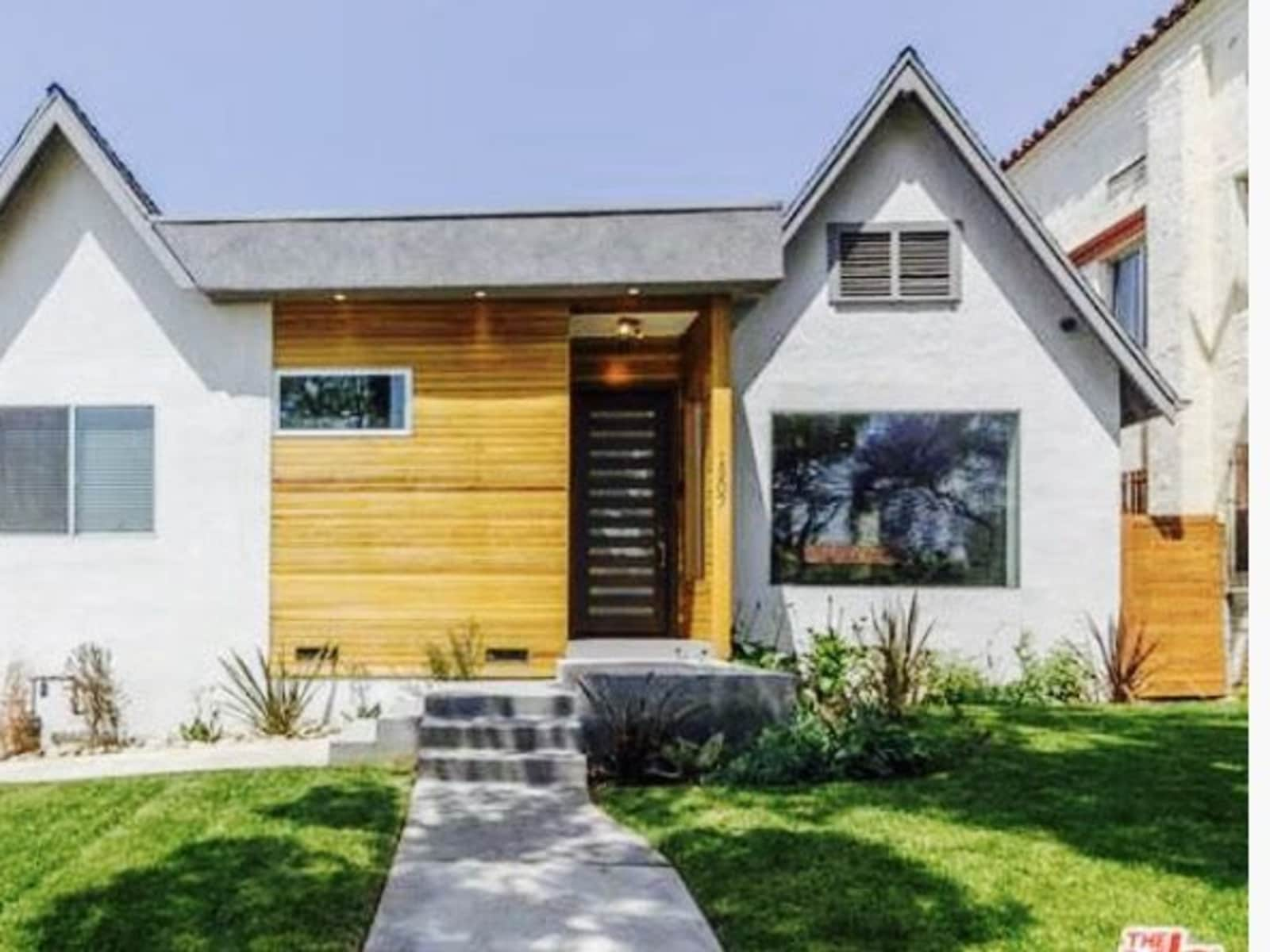 Pets
Cat
Introduction
Hi there! I am a recently retired corporate america executive who is shifting gears and careers and seeking a deeper side of life. My former house/cat sitter is moving back to Atlanta so I am in need of house and kitty support. I travel often at the holidays and take 1-4 week trips around the world often. Sometimes weekend getaways too.
Our Home & Location
My home is a beautiful 3 bedroom, 3 bath 1,750 square feet home on a large lot. The backyard is private and has an outdoor living and dining room with fire pit and fountain. The area is in a hub of Los Angeles, walking distance to the Grove, the Beverly Center, Los Angeles County Museum of Art, amazing restaurants and other fun destinations. Everything (the beach, downtown LA, LAX, Beverly Hills, Hollywood) is about 20 minutes away. My home is very clean, is often referred to as a model home because it's so well decorated and comfortable.

I'm seeking someone to stay in my guest room (not the master), 1 person with no other guests. My cat is shy and easily disturbed so having more than 1 new person in the house is too much for him - so I'm sorry but only 1 person - please don't apply if you are more than 1 - THANK YOU!!! I prefer someone who has the highest level of verification possible (criminal background checks) and at least 3 reviews from other users on this site. Thank you!!
House
High Speed Wifi
Beach
Mountain
City
Countryside
Responsibilities & Pets
I have a sweet and somewhat skittish cat named Simba. He's a rescue and super loving and very low maintenance. He needs a little TLC in the morning and when you get home in the evening. He's healthy and very clean! I would need someone to stay there nightly and ensure he's cared for. Only other thing is getting the mail and moving the trash bins in/out on trash days.
Cat: Simba is 9 years old (Rescue cat)
Previous sitters