Single Bedroom House w/ indoor cat in quiet LA neighborhood.
Los Angeles, California, United States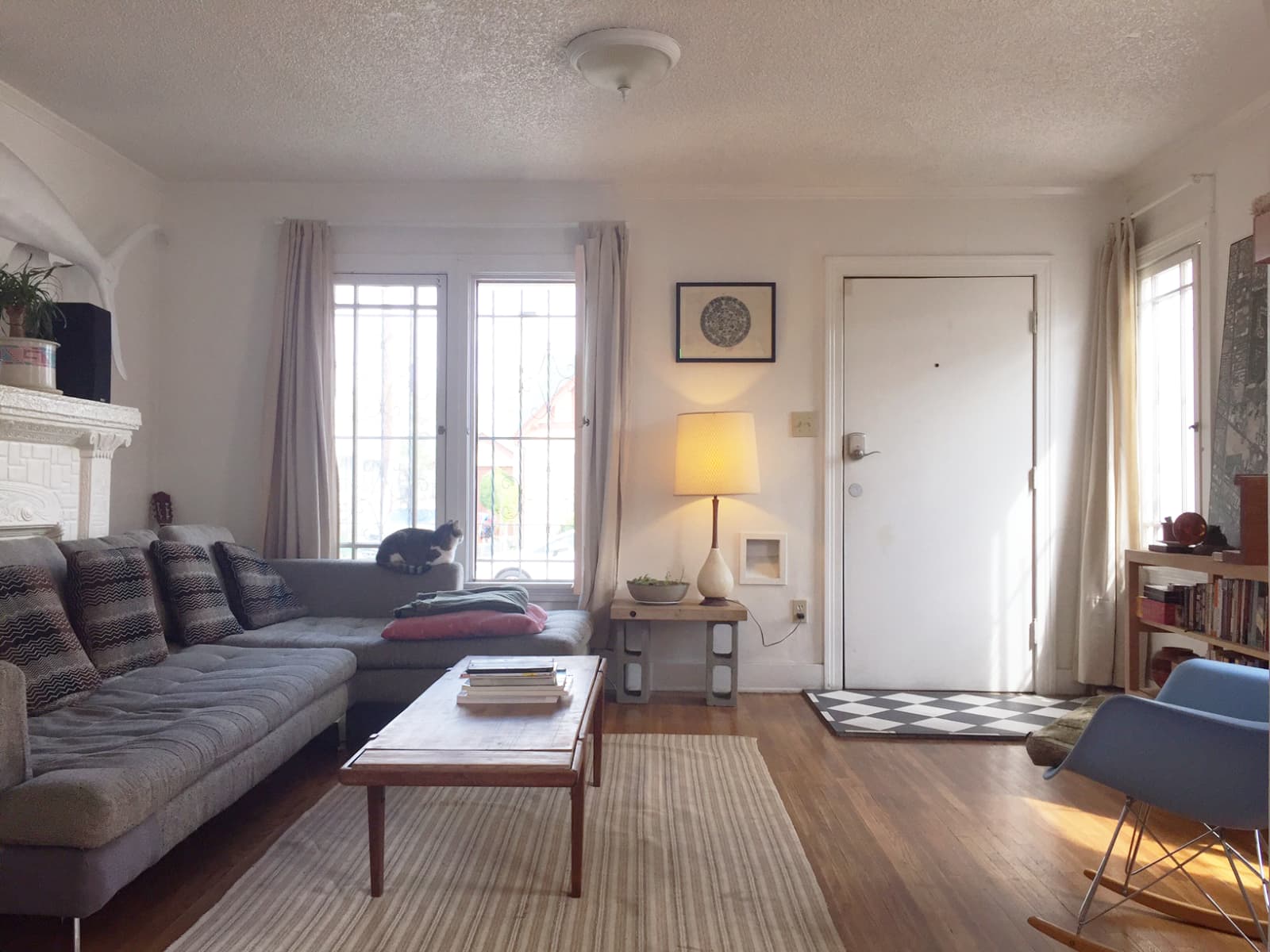 Pets
Cat
Fish
Introduction
My girlfriend and I will be traveling to the Dominican Republic during late May and need someone to look after our trusted companion, Frank the cat. We hope that you enjoy our home and pets while enjoying all there is that Los Angeles has to offer.
Our Home & Location
Our house is a comfortable single bedroom house that shares one wall with an adjacent unit. The next door tenant is a friend and coworker of ours and is very pleasant. The house is located in Jefferson Park and is walking distance to the train and is less than a mile from the I-10 freeway. We have full amenities including a washer and dryer and a sizable backyard. Feel free to use our books, projector, and whatever else you need to have a good time and feel at home.
House
Basic Wifi
Beach
Mountain
City
Responsibilities & Pets
Frank will need to be fed 2-3 times a day, once in the morning and preferably twice in the evening. His litter will need to be changed when necessary. One of the most important things is making sure that Frank does not get out of the house. He does not try to escape too often but sometimes he can get lost outside. Other than that he likes a playmate to pass his time.

The fish only need to be fed once every other day in the winter. If it is unusually warm they need to be fed once a day....

There are also a number of potted plants and plants in the garden that will need watering once a week. + More info
Fish: Outdoors, 2 Comet Goldfish in a pond
Cat: Frank is 9 years old (American Shorthair)