Big Sweet Luvable Golden Retriever Toby
Danville, California, United States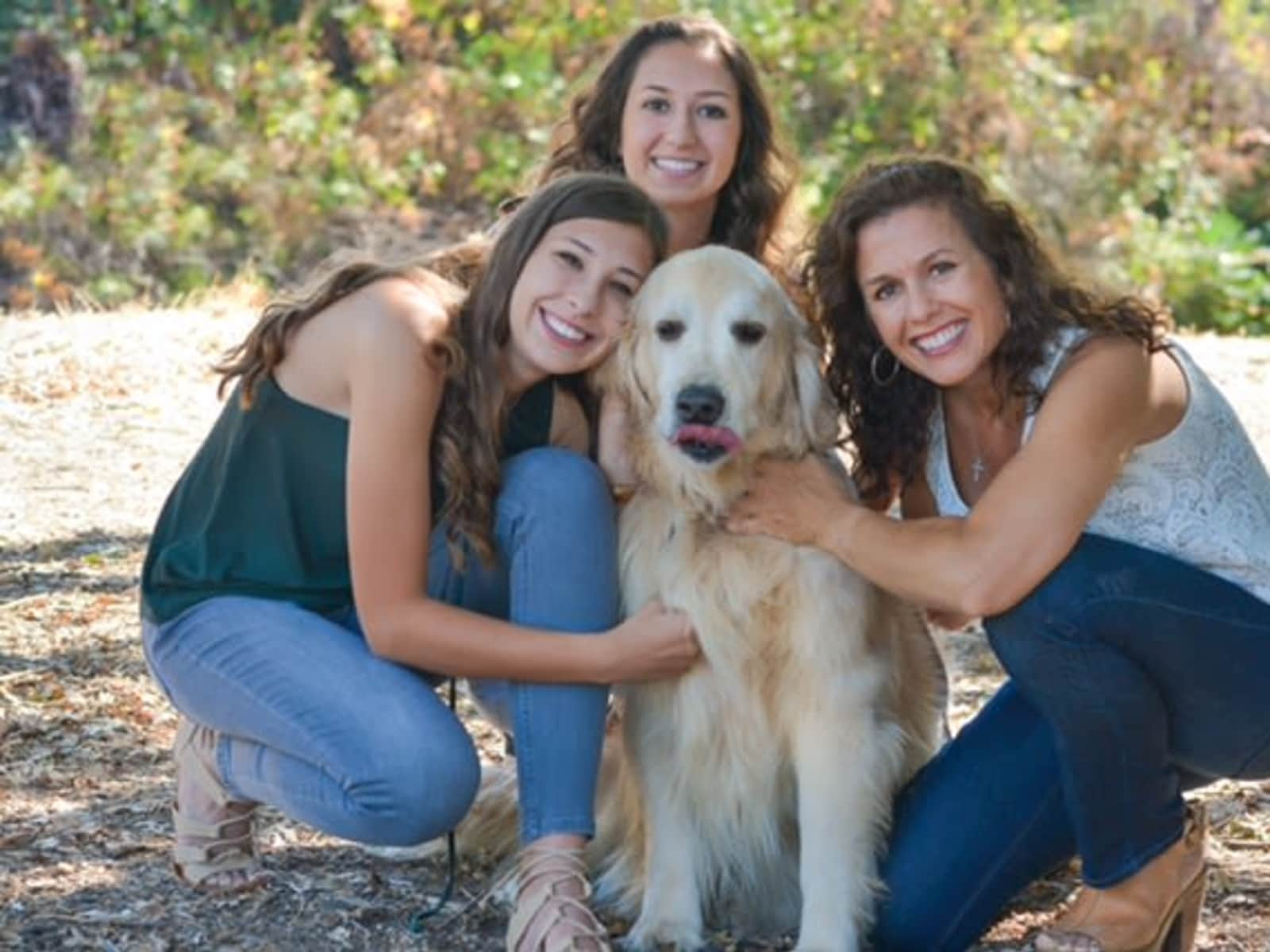 Pets
Dog
Introduction
Hello I'm Gina a divorced mom of two teen daughters. One is away at college and if you are reading this the high school daughter is at her dads and I'm traveling and will need a pet/housesitter for my lovable Golden Retriever. Toby is 10, slower now as he's getting up in age...He still thinks he's "King of the Trail" so likes to bark at other dogs but only on leash! It's the darnest thing. He loves treats and will love you if you give him a treat, rub his ears or his belly. He can "shake" and "sit" for a treat but that's about it. He is happiest on his walks, smelling and sniffing and watching squirrels. Everyone he encounters he wants to meet and love and say "hi" to. He will be your instant best friend.
Our Home & Location
Townhome 3/2.5 located in the Greenbrook neighborhood. Easy access to trail 1 mi. to Starbucks, less than 2 mi. to everything downtown Danville. Great local shops, dining al fresco, local hangouts. Very quaint downtown.
Outdoor patio, Gas 4 burner grill. Cruiser bike. 2 car garage.
Apartment
High Speed Wifi
City
Countryside
Responsibilities & Pets
Toby is really easy. Feed him a scoop of food in the morning and one at night. He needs 2 walks a day to relieve himself and enjoy the fresh outdoors. He's in no hurry so this won't be your exercise today - might not even get your heart rate up at his pace. He's a good reminder to stop and smell the roses. He loves to "hang out" have his ears rubbed, get a few snacks or if you are cooking, wait for sample of something to hit the floor.
Dog: Toby is 11 years old (Golden Retriever)