Please come and take great care of us Senior dogs that need vitamins everyday. Thank you! ARF ARF!
Castro Valley, California, United States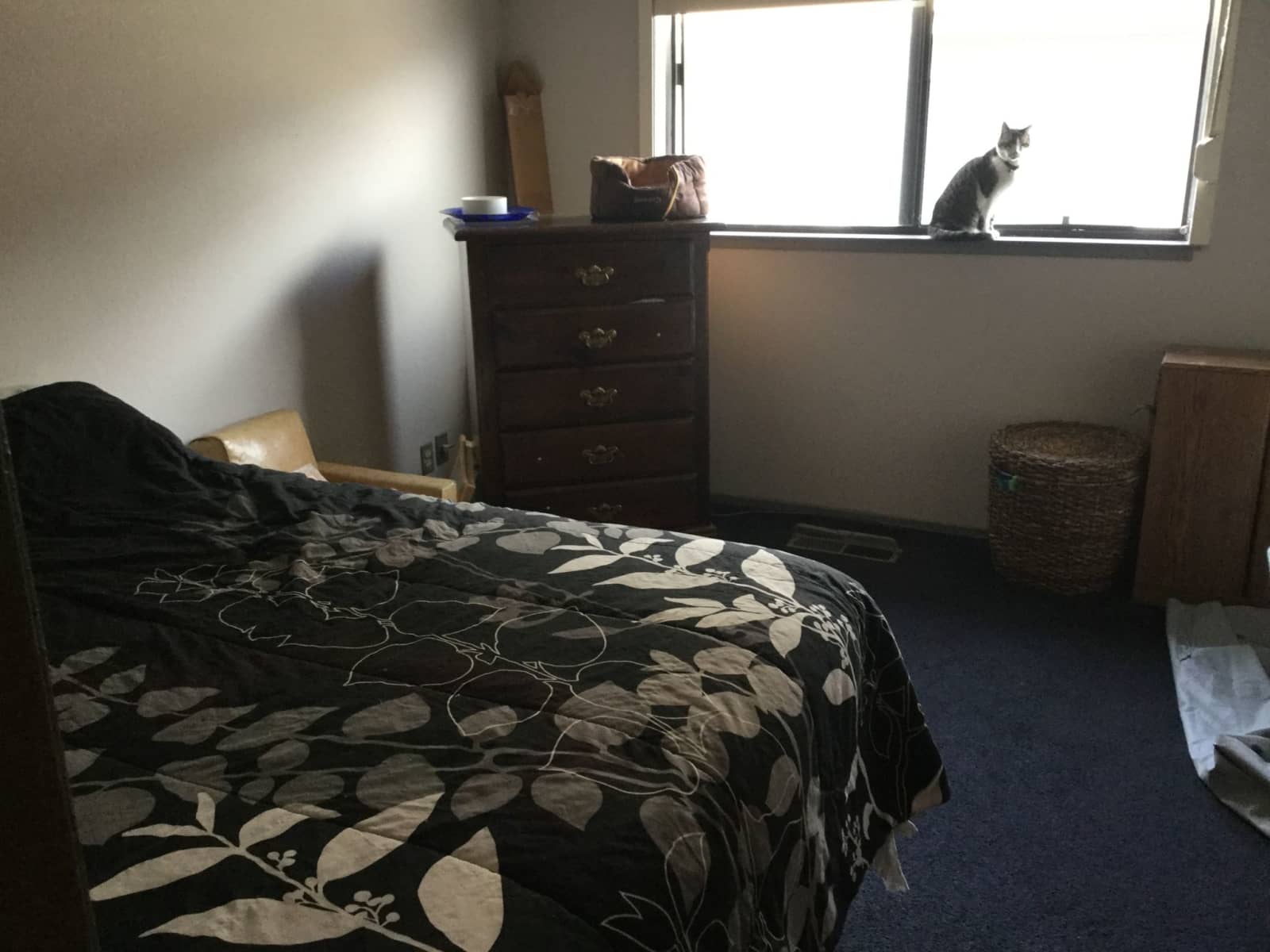 Pets
Dogs
Introduction
Hello House and Petsitters,Randy and I love to travel, but because of our senior dogs that need their vitamins and pain pill everyday we so worry about them and find it hard to go away! We have in the past used our friends, but now they are retired and traveling. We are a young 60 yr old couple and would really like to go do more traveling while in great health. My husband works from home and I have been a stay at home wife and mother. We have a master bed with bath and 2 extra bedrooms. One of the bedrooms is now his work room. I tried taking a picture of the master bed and bath and it won't let me. You can use the master bed or guest bedroom.
My senior dog, Bailey just wants attention and belly rubs. He takes his supplement twice a day on empty stomach. You need to shove it in his mouth and make sure he doesn't hide it in his cheeks and later spit out! He is a funny dog! Our other fox like dog, Cookie is a young 5 year old with lots of energy. We walk the dogs 3 times a day. We would love it if the dogs get some TLC and extra hugs and love. They are the most loveable and cutest!
Our Home & Location
My home is located in a nice neighborhood with nice neighbors. They will help you if you have questions. We are only 2 miles to Safeway and Lucky both food stores! Also have bowling, TJ Maxx, Ross, Walgreens, RiteAid, CVS and lots of good restaurants along with all the fast food chains! We have our BART (Bay Area Rapid Transit), train that takes you to San Francisco, Silicon Valley, Oakland and Berkeley.
So much to see and do in the Bay Area! Just google Castro Valley, California and you will see our beautiful city. We also have a Lake Chabot were you can fish. It is only a 15 minute walk from our house. You will feel like you are on vacation here with so many attractions nearby! If you don't want to walk, just hop into our car and take a scenic drive to Carmel/Monterey for a day trip. Only 90 minute drive. Or drive to Santa Cruz to beach and boardwalk for a day trip. Of course you can stay overnight. Just call my daughter and she can take Bailey and Cookie for the night! We want you to enjoy your stay here.
Responsibilities & Pets
I need someone to love my senior dogs Bailey and Kay(Juanita, that is her foster name). and 5 year old energetic dog, Cookie give them lots of love and attention. Bailey needs to take his Denamarin for his liver once in morning and dinner. You have to shove it in his mouth and make sure he takes it! He is a bit sneaky and hide it in his cheeks, so please check to make sure he swallowed it. I have seen the pill outside in the backyard, so he can hold it for quite awhile. Also the Denamarin needs to be taken on an EMPTY stomach Twice a day. Breakfast and dinner. Please make sure there is no food available for him to snack on. Also Bailey has been caught eating paper towels, kleenex and toilet paper. So please keep all doors especially bathroom doors closed at all times. He's had 3 surgeries since October 2017. Last surgery was in May for tumor in his liver.
Kay is our foster dog, she has arthritis all over, has had acupuncture treatments and now on herbal pills. She is very calm and relaxed. We don't walk her, just take her out to backyard to do her business every 3-4 hours. We will hire a dog sitter for Kay if this is too much for you! Just please let us know so we can start looking. Thank you....
Cookie is a young energetic 5 year old. She loves walks, if you don't have time just go to back yard and throw ball.
Only responsibilities are...walk my dogs 2-3 times daily, give them their necessary supplements and of course lots of love! Oh and enjoy the California lifestlye!
We also have Reggie, my son's cat. We are watching him til December til they can move back to their home. They are remodeling and their apartment does not take animals. Cats are easy going. Not much to do but let him sit on your lap if he wishes! Oh forgot to tell you, Cookie, (the fox colored) is also my son's dog! + More info
Dog(s): Bailey is 12 years old, Juanita/Kay is 12 years old
Previous sitters