Oak Woodland Sanctuary with Sheep
Paskenta, California, United States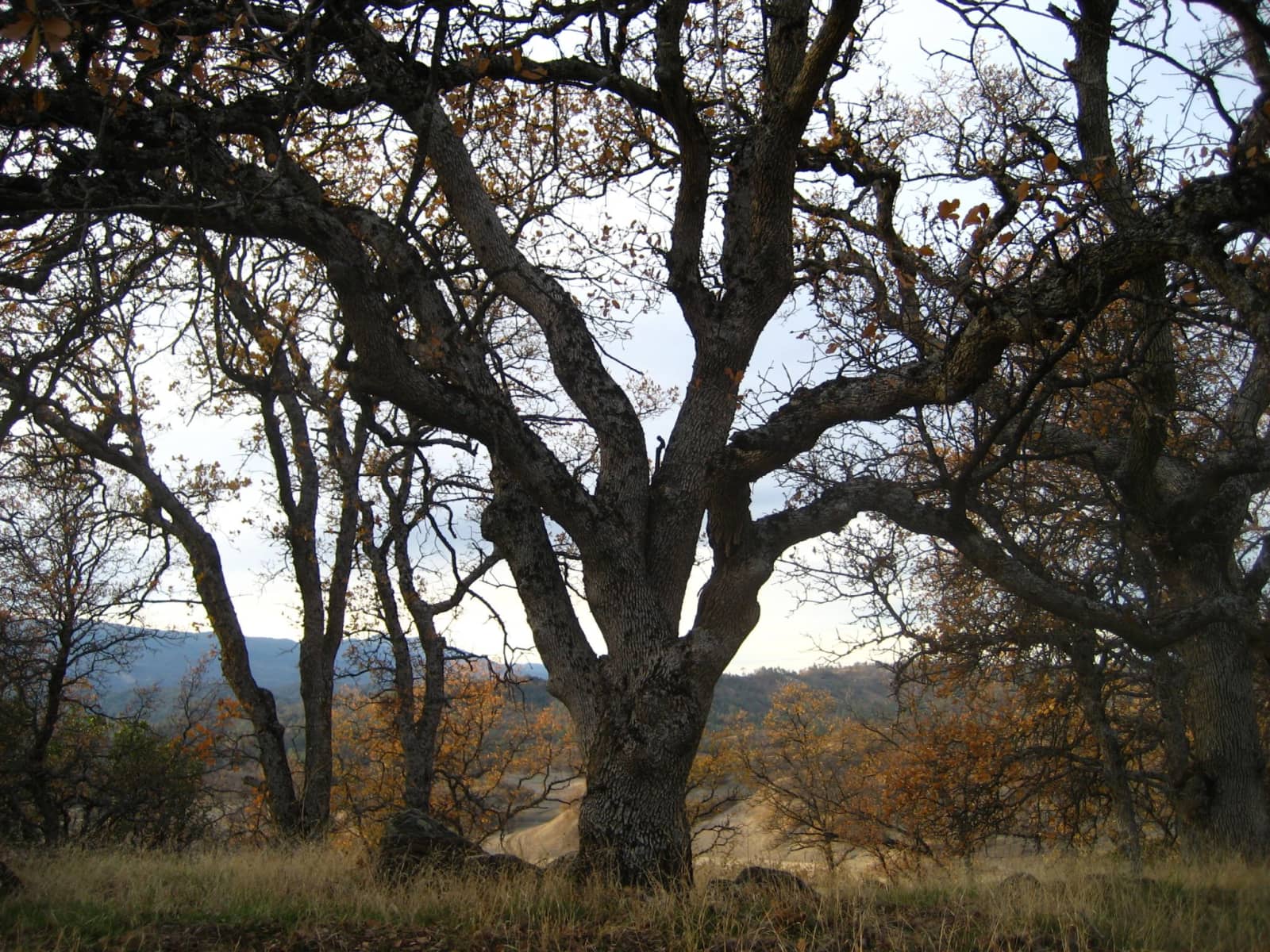 Pets
Farm animal
Introduction
We live with a beautiful community of native trees, shrubs, grasses, birds and rodents, among many others. Our home is truly an oak woodland sanctuary and we use sheep to reduce fire danger and to try to shift plant communities away from non-native grasses. Very rural and scenic location about 4 hours from SF.
Our Home & Location
We have named our home the Elder Creek Oak Sanctuary (eldercreek.org) because we love the beings who are the land, and that love tells us to help these species in any way we can. Protecting young trees and native forbs from overgrazing and publicly promoting the intrinsic value of oak woodlands are two things we do for them. These beings include hundreds of native species, prominent among them blue oaks, valley oaks, manzanita, black walnut, grape, willow, and elder. Bird residents include the lively acorn woodpeckers, titmice, bushtits, nuthatches, bluebirds, quail, towhees and wrens. The land is bordered on the west by the South Fork of Elder Creek, where the occasional beaver may be seen, along with green herons and kingfishers. Lizards, snakes, toads and frogs are much loved members of the community of life here. The land has been a haven for life long before we arrived, so calling it a sanctuary only seems fit.

The house is straw bale and in hot weather, it needs to have windows opened at night or early morning, then closed before the temperature outside gets above the indoor temp. This is the A/C system and it works beautifully. We are off-grid. If you like, you may use our solar oven. There are some amenities that many American homes have that we do not have: flush toilets, wifi, TV, stereo, toaster, microwave, internet-functional computer, unlimited electricity. Instead, we have composting toilets, satellite internet via modem and ethernet or USB jack, solar oven, and an old computer that can do email and a little more.
House
Sitters need a car
Mountain
Countryside
Responsibilities & Pets
Responsibilities include taking sheep out to graze in the early morning with a portable pen, feeding them hay and minerals, giving them water, raking up manure and making sure the electric fence is on at night. There are also chickens to feed, water, let out and put in. And eggs to gather (and eat if you like!) Overall, it can add up to 4-5 hours a day, but I'd limit the number of days requiring that much time to 1 for the whole sit. The rest of the days, it could be a maximum of 3 hours a day. There is also a little watering to do, 2-3x per day in summer months. You'll also need to be comfortable with a composting toilet, living in an area where rattlesnakes also live, aware that going off-trail means you need appropriate footwear to avoid seeds (we have gaiters to share, but leather boots and laces make life more pleasant), ready for potential 3-digit heat each afternoon (though not likely from October through May), being in a "high risk fire zone," and checking the status of the electrical system once or twice (easy!). Calling or emailing me with a daily update is required, too. (No texting, as I don't have a cell.) Of course we expect you to leave the place as clean and tidy as you found it. No drugs and non-smokers only. Also, our house is a scent-free space and all greywater goes to native plants, so we don't allow or use certain chemicals that are known to harm life. (A detailed list will be shared if needed.)

Your stay may be most enjoyable if you bring a good sun hat, work gloves, a headlamp or flashlight (we have one to share), and if a summer gig, a swimsuit and water shoes....

Also, if you have jewelry that you want to keep immaculate, you might want to remove it before doing dishes or bathing, as our water will tarnish it! + More info
Farm animal: Sheep, We have wonderful hair sheep, 8 ewes, 4 wethers and 4 rams. And 6 chickens! We get about 4 eggs a day on average--all yours if you want.