The Retreat
Red Bluff, California, United States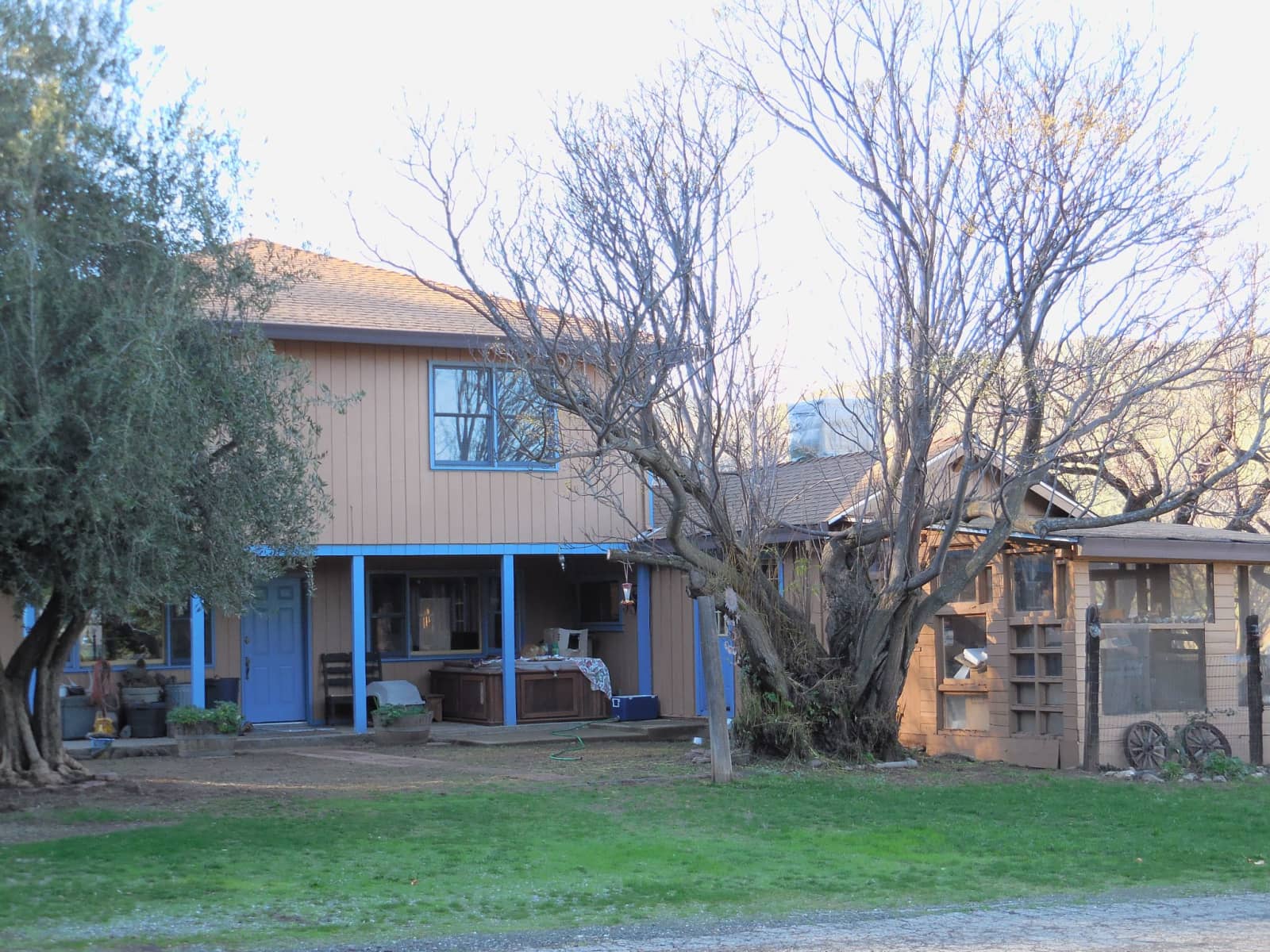 Pets
Dog
Horses
Introduction
We are retired from the US Forest Service. Our desire is to be able to take 1-3 worry free trips per year knowing that our home and animals are in reliable hands. Trips may range from 1-6 weeks in duration. The "Retreat" is a rural, "get away from it all" type property. It is a 20 acre parcel with home, shop, she-shed, tack shed, carport and a small orchard and horse pasture. A beautiful year round creek flows through the property providing a pleasant place to cool off on warm days or just sit in the shade and read. Vast tracts of public land belonging to the US Forest Service begin within 6 miles of our home providing unlimited recreational opportunities. A 2 hour drive along a lovely national scenic byway brings you to the magnificent coastal redwood groves and the Pacific ocean.
Our Home & Location
Our home is 2-story with four bedrooms, 2 baths and a laundry room. We would ideally like to find a sitter willing to return annually and negotiate sitting dates on a case-by-case basis most likely during fall, winter or spring. Our ideal sitter(s) would come with their personal travel trailer for which we have a water, electric and septic hookup. If sitter does not have a travel trailer a first story bedroom would be available if needed. Sitter would need to bring their personal vehicle as we are an hour away from either Red Bluff (pop 12,000) or Redding (pop 75,000), CA. There is no public transportation or amenities available locally, however Red Bluff and Redding are full service communities. Our telephone consists of a landline. Cell service is not available in the area. We have wifi, internet and dish television, however the internet speed is not sufficient to allow for uninterrupted live streaming or Skype. We have very good drinking water provided by a well and irrigation from the creek by filling tanks via pump. Sitter(s) need to be independent, self-sufficient and possess handyman abilities because there is no one readily available to provide assistance. However we have friends in the area who would be willing to come help out if need be. Our home is accessed via State Highway. Our driveway is steep but well maintained and accessible via 2WD vehicle. The highway is located above us and although the traffic is generally light- moderate, passing vehicles do provide a little noise.
House
Sitters need a car
Basic Wifi
Family-friendly
Mountain
Countryside
Responsibilities & Pets
Responsibilities vary depending on the time of year. Fall-winter: A few house plants will need watering. Both horses are older, gentle and very well mannered but sitter must have experience in handling horses. Horses each need to be fed a flake of hay twice daily with a mid-day snack containing a joint supplement. Horses remain out during the day unless raining but are put in their stalls at night. A little shoveling of manure is required every other day. Horses need to be exercised briefly every other day. Forty laps each around our 60' diameter round corral is sufficient. It takes about 30 minutes. A quick brushing every other day is needed. Our dog is trained and well mannered. We will most likely take him with us, however, if he were to stay he is fed 1-1/2 cups of dry food soaked with warm water twice per day. We also like to walk him up and down our driveway morning and evening (1 mile total). He loves a walk in the forest if sitter wants to take ride up the mountain. He is an outdoor dog and relieves himself away from the home so no picking up after him is required. All animals need to have water available at all times. Spring: In addition to the fall/winter duties sitter may need to water several orchard trees and maybe a little garden. The horses need to be fly sprayed if flies are present. We recommend and provide masks and gloves. If the sprayer is mindful of the wind it is unlikely any spray will land on them. We have friends in the area to help a sitter if advice or veterinary services would be needed.
Horse(s): Chico is 20 years old (American Quarter Horse), Martina is 15 years old (American Quarter Horse)
Dog: Tucker is 2 years old (Golden Retriever)