Sun-filled studio in great location plus one fun, sweet dog
San Mateo, California, United States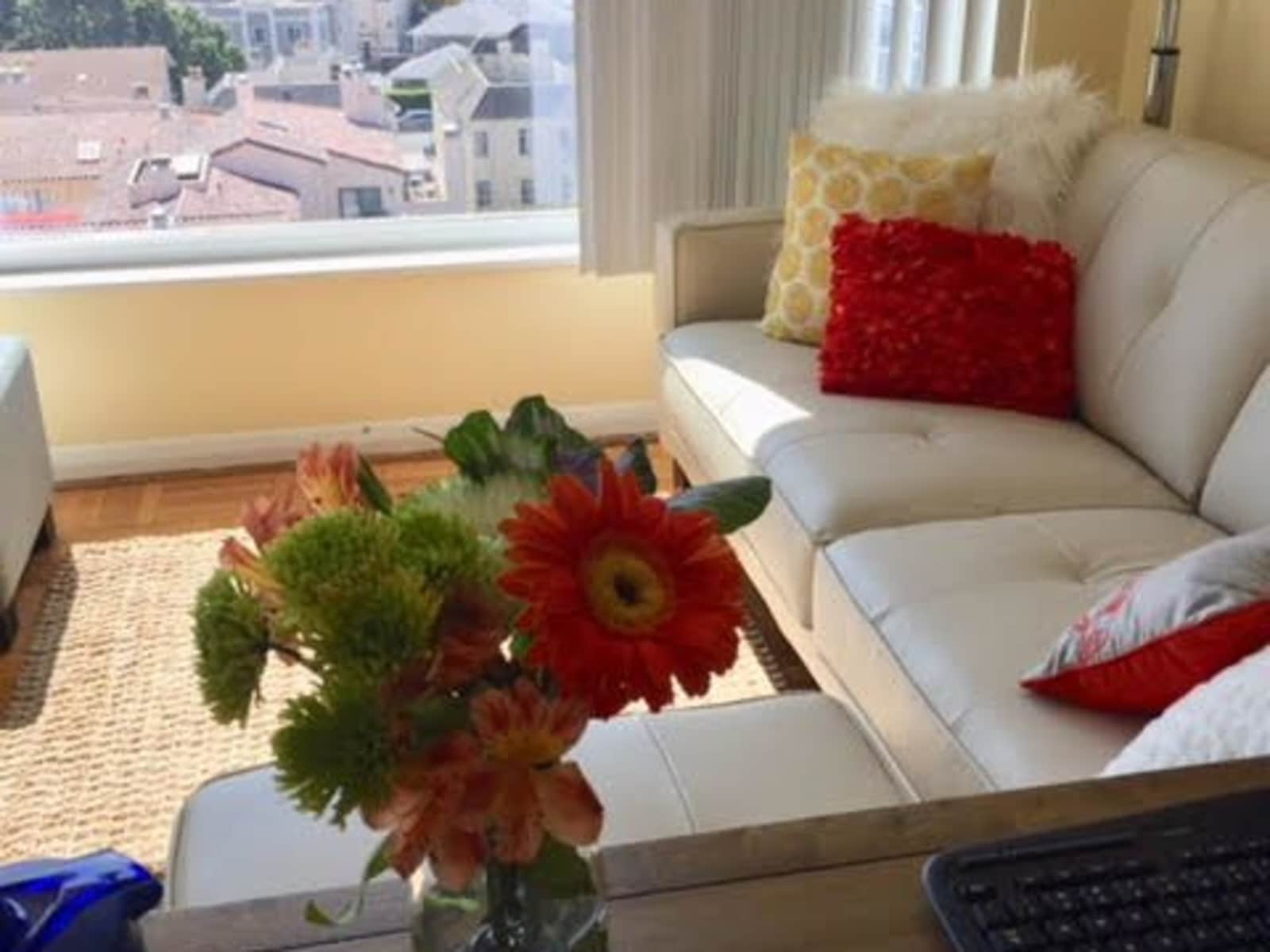 Pets
Dog
Introduction
Hello prospective sitter!
Kim here. I am the proud owner of a little rescue dog, Chloe, known for her big personality, curious nature and loving heart. My passions and career center are rooted in the world of health and fitness. I am a Certified Personal Trainer, Corrective Exercise Specialist and Pilates instructor. That means my studio is well-equipped with foam rollers, lacrosse balls, yoga and Pilates mats and a Vitamix. :-) I seize any opportunity to be active outdoors here in the San Francisco Bay Area- cycling, hiking, paddling, skating, and more. I also love to meet new people, explore near or far, learn something new, read (my library, practically across the street, is a gorgeous sanctuary) and create. I have used pet sitters from this site (a couple who I knew personally) and they were awesome. They are booked up through the end of this year so I'm hoping to connect with other equally awesome dog-loving sitters for upcoming gigs.
Our Home & Location
Sun-filled spacious studio in a renovated 11-story apartment building with 2 elevators. My unit has wood flooring, a newly renovated bathroom, a gorgeous view (9th floor), roof deck, and new gym. I live in a safe, beautiful neighborhood. No car needed- walk to library, restaurants, shops and train to downtown San Francisco. Under a 30 minute drive to the coast.
Apartment
Disabled access
High Speed Wifi
Beach
Mountain
City
Responsibilities & Pets
Looking for single or couple who are 100% trustworthy, dog-loving, resourceful, considerate, tidy and responsible. Timely communication puts me at ease. The primary job is to take care of my girl, Chloe. Three walks (two short, one long) daily and two feedings. She'll sleep in her crate (or with you, if offered) and loves to play with her toys. Energetic and friendly- a total mush, but best to keep wide berth when walking past other dogs on leash (the ones she doesn't know) or she might growl. My studio requires little- keep it clean and water a plant or two, and collect a bit of mail in lobby. That's all.
Dog: Chloe is 11 years old