Come explore the San Francisco Bay Area (Simply love on 2 Dogs and Cat)
Belmont, California, United States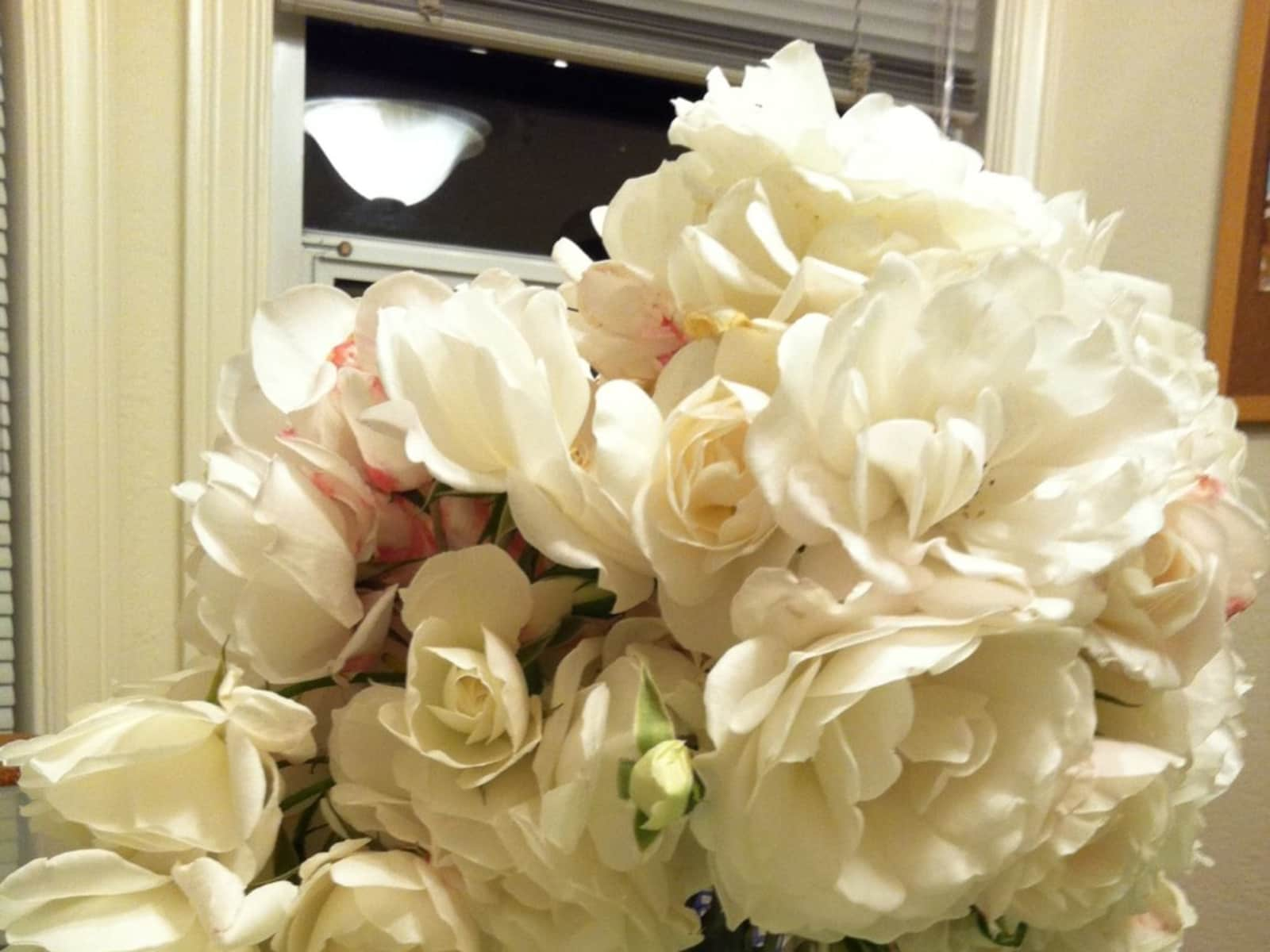 Pets
Dogs
Cat
Introduction
Thank you for taking a few minutes to consider caring for our pet family while we travel. We live in a nice little suburb with friendly neighbors about 30 minutes from San Francisco to the North and 30 minutes from San Jose to the South. We have two daughter (13 and 8) in addition to our furry babies (the cat and 2 dogs). We both have been born and raised in the San Francisco Bay Area and have family here as well as others that have moved to other states and even moved abroad. Kelly (wife) works locally at the high school, while Lee (husband) takes the train to work at Stanford's Graduate School of Business. We're just one block away from the train station and our small downtown. You don't need a car to stay here because local supermarkets, Starbucks, and places to eat are just a block away..it's a great location. We are hopeful that this site is going to give us some additional flexibility to travel together as a family knowing that our furry friends are being cared for and loved.
Our Home & Location
Our 2 bedroom/1bath house is located in a friendly, quiet neighborhood, but only 1 block from the train station. There are some nice restaurants within walking distance as well as a grocery store, banks, pharmacy, pet store, gas stations, dry cleaners, etc. We have a small backyard with a small garden just large enough for the dogs to take a quick potty break, or enjoy a quiet cup of coffee. There is a small swing on one of the trees for the kids to enjoy. The interior has hard wood floors and lots of windows to let in natural light. The living room has a large six person couch, it's also the main living space for the cat and the place we hang out. The living room has a small flat screen TV with access to local channels and DVD player. Wifi is available as well as an Apple TV with over 540 movies to choose from and an Apple Computer is available with a printer as well. The kitchen is small but well stocked with everything you need to cook. One bedroom has a queen sized bed, the other bedroom (the kid's room) has two twin-sized loft beds.
Another renter lives upstairs in her own separate studio unit that is accessed outside in the backyard, and she is as nice and friendly as they come. There are gardeners who take care of all of the years work each week, so that is not a concern at all. Downstairs under the house there is a washer and dryer so laundry can be done onsite.
House
Basic Wifi
Family-friendly
City
Responsibilities & Pets
Walk the dogs as often as you like or not at all! They'd love it, but the oldest dog (Belle) has had some knee/leg issues, so we don't push them too hard on walks. The cat is strictly indoor and will spend most of her time sleeping or snuggling with you. She loves to sit right in front of you when you're staring at a screen, or will try to jump up on the table to lick up the milk in the cereal bowl (if you let her). The puppies are homebodies as well and love to have you near by. They will follow you from room to room if they're not sure what you're doing, and if you shut them out of the bedroom, they'll scratch to get in. Don't worry - we don't let our pets sleep with us in the beds, they have their own beds they use, but they still like to be close by.
Depending on the time of year there may be a couple of days of light watering needed for the garden other than that we only request that you love and feed our pets during your stay.
Cat: Tabea is 17 years old (Devon Rex)
Dog(s): Belle is 13 years old (Maltipoo), Toby is 5 years old (Jack Russell Terrier)
Upcoming sitters
March 2019 | Lissa
---
Previous sitters