Stay at the Gateway to Big Sur!
Seaside, California, United States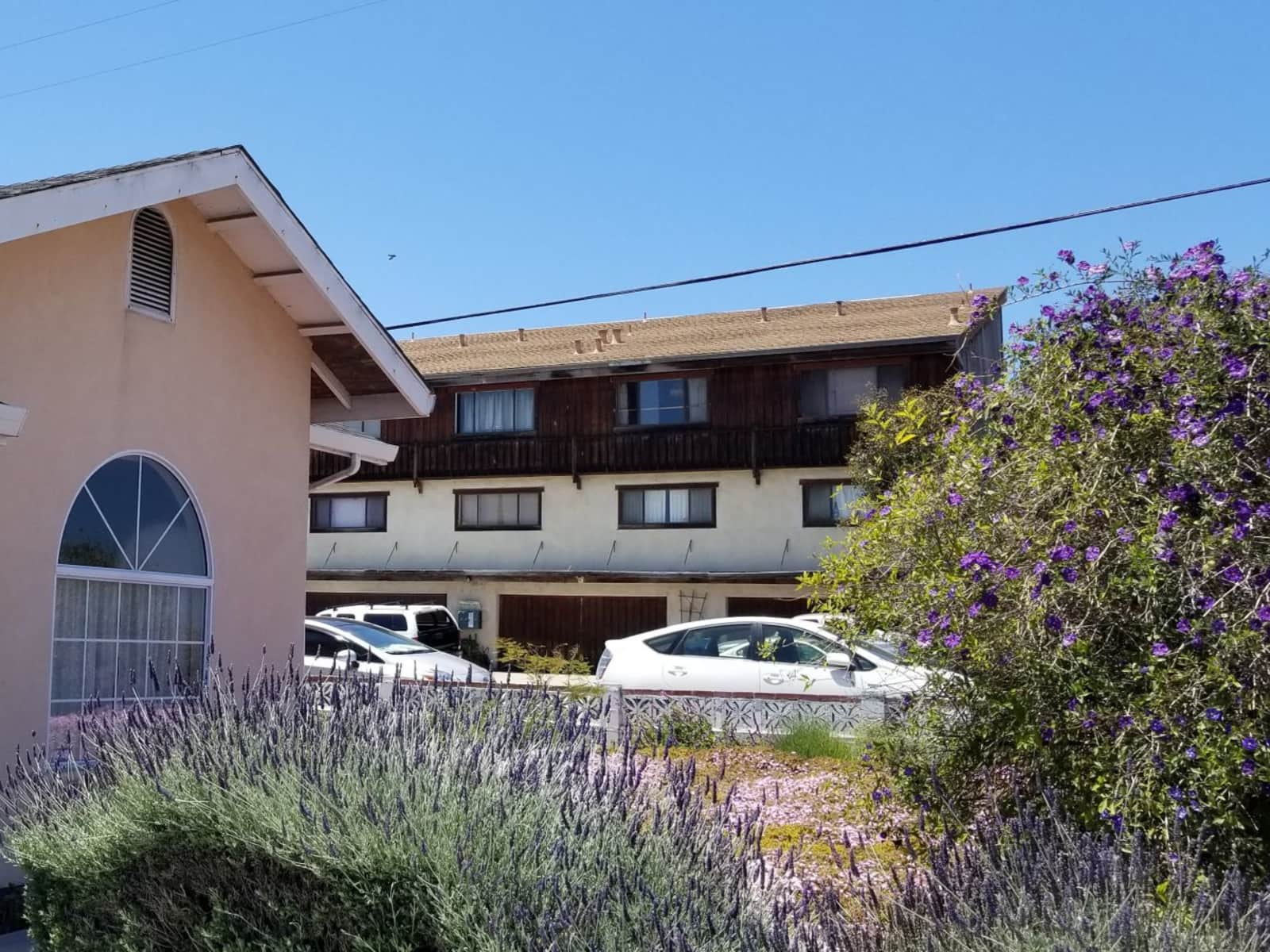 Pets
Cat
Introduction
Hi there! Thanks for checking out my listing. My cat (Loki) and I live in a single-family home in Seaside, CA, which is a town on the Monterey Peninsula. Seaside is the gateway to Monterey, Pacific Grove, and Carmel, which are all at the top end of Big Sur, Carmel Valley, the Ventana Wilderness, and so much more. I'm a professor and travel periodically for work and Loki is getting older so could use some TLC while I'm away. Sometimes my dates are a little flexible, and if you don't mind overlapping with me, definitely flexible. Email me and ask! Cheers.
Our Home & Location
This home is a single family home on a corner lot. This sunny house has three bedrooms (master, guest, and home office), two full bathrooms, and two general living areas: a kitchen/tv room, and a living/dining room. The house has an onsite washer/dryer, and a dishwasher in the kitchen. No AC, but we don't need that in this area. There's a driveway for parking (if my car is gone you can park in the garage). The yard is landscaped.

Seaside is the working-class city on the Monterey peninsula, which means it's not as pretty as Monterey, Pacific Grove, or Carmel - but it's a lot more convenient for getting onto the highway, avoiding traffic, and getting to shops and all the sights. Seaside is more diverse than the other peninsula cities, and offers a wider range of grocers and food options. My house is five minutes from the Seaside beach, ten to Del Monte beach in Monterey, and a 10 - 15 minute drive to the Monterey attractions. Pacific Grove, Carmel, and Big Sur are a short hop on the highway away....

My house is walking distance to an area of Seaside undergoing major revitalization, which makes it a little edgy and very new.

The guest room has a queen size bed with a foam mattress. Medium to medium -firm, and very comfortable. The room is small, but the house is big.

You do need a car to get around the peninsula. + More info
House
Sitters need a car
High Speed Wifi
Beach
Mountain
Countryside
Responsibilities & Pets
In terms of taking care of the cat, it's relatively low key. Loki is full of character. He's talkative, and likes to be around people but not really picked up. He'll sit on you if you have a blanket on your lap, and if he feels like it.

He's a bit older but not on any daily meds. Mostly he needs a small can of cat food (or half a can of tuna) in the afternoon/evening. He eats dry food the rest of the day. He has a pet fountain, so that needs to be kept filled with water. He is an indoor-outdoor cat who doesn't use a litter box, and there's an automated cat door that he enters and exits through. That responds to a magnet on his collar, so just make sure the magnet hasn't fallen off or else he'll get stuck either inside or out. I have a secondary cat door that I used to keep open at all times, but a local raccoon will use that if it's open at night when no one is home (or if the house is very quiet). The automatic cat door is a new thing to keep the raccoon out....

Other house duties are to water the patio and house plants once a week - the grounds are on an irrigation timer. Trash goes out once a week, mail comes in daily.

Other than this, your responsibilities are to enjoy the house! + More info
Cat: Loki is 14 years old (American Shorthair)