Spend the holidays with our rad AF cat, George, and enjoy beautiful San Francisco!
San Francisco, California, United States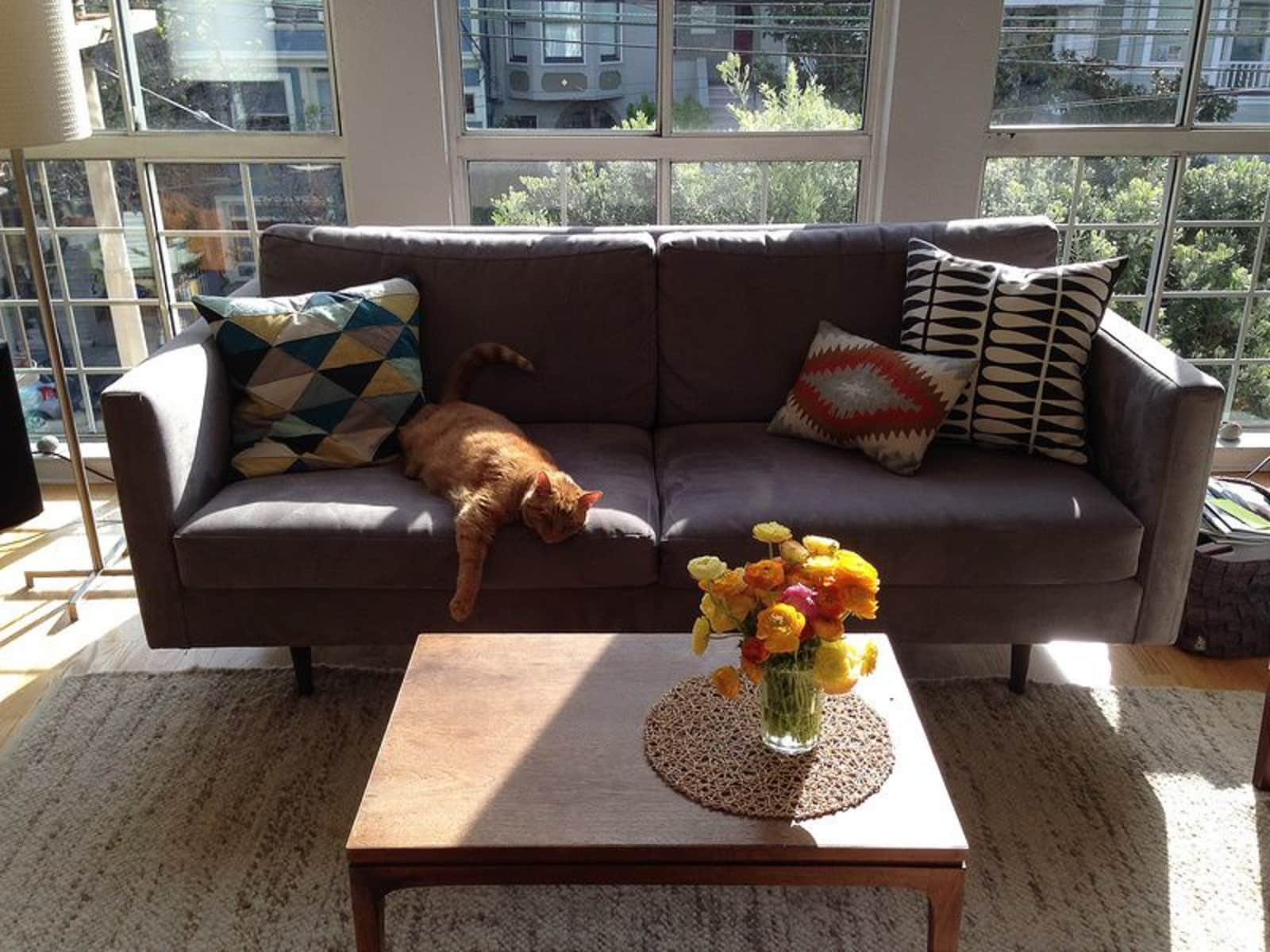 Pets
Cat
Introduction
Hi, we're Andrea + Eric! We live together with our beloved cat child, George, in San Francisco. Every so often we need someone to stay in our home while we're gone to look after our little guy and in exchange, enjoy a nice apartment in beautiful San Francisco! George is a fun little fella, and you'll find that in our absence, he'll continue to warm up to you, until finally, he'll be sleeping in your bed, eating your dinner, and dictating your career choices. He's confident, social but not annoying, and most of all super chill and rad AF. More dog, than cat, it takes a lot to ruffle this guy's feathers.
Our Home & Location
Our apartment is located in the charming and quiet neighborhood of Potrero Hill, a half block from cafes, restaurants and public transportation. Our neighbors are friendly and warm, our WiFi reliable and fast, and our apartment cozy and comfortable. Restaurants, shops and Whole Foods grocery store are just a short walk away.
Apartment
High Speed Wifi
Beach
City
Responsibilities & Pets
In addition to lots of love, playtime and kitty kisses, George also needs two square meals a day, once in the morning and once in the evening. He gets fresh water once a day, and is on daily medication in the form of a pill. George isn't too picky about his litter box, but you will need to scoop poo every few days.

George is happiest when his humans are around, so we expect you to spend at least a few non-sleeping hours at the house hanging with our furball and must always spend the night there....

We also will ask you to collect our mail. + More info
Cat: George is 16 years old
Previous sitters
October 2017 | Marina

August 2017 | Marina