Los Gatos house with exceptional view and 2 sweet bulldogs.
Los Gatos, California, United States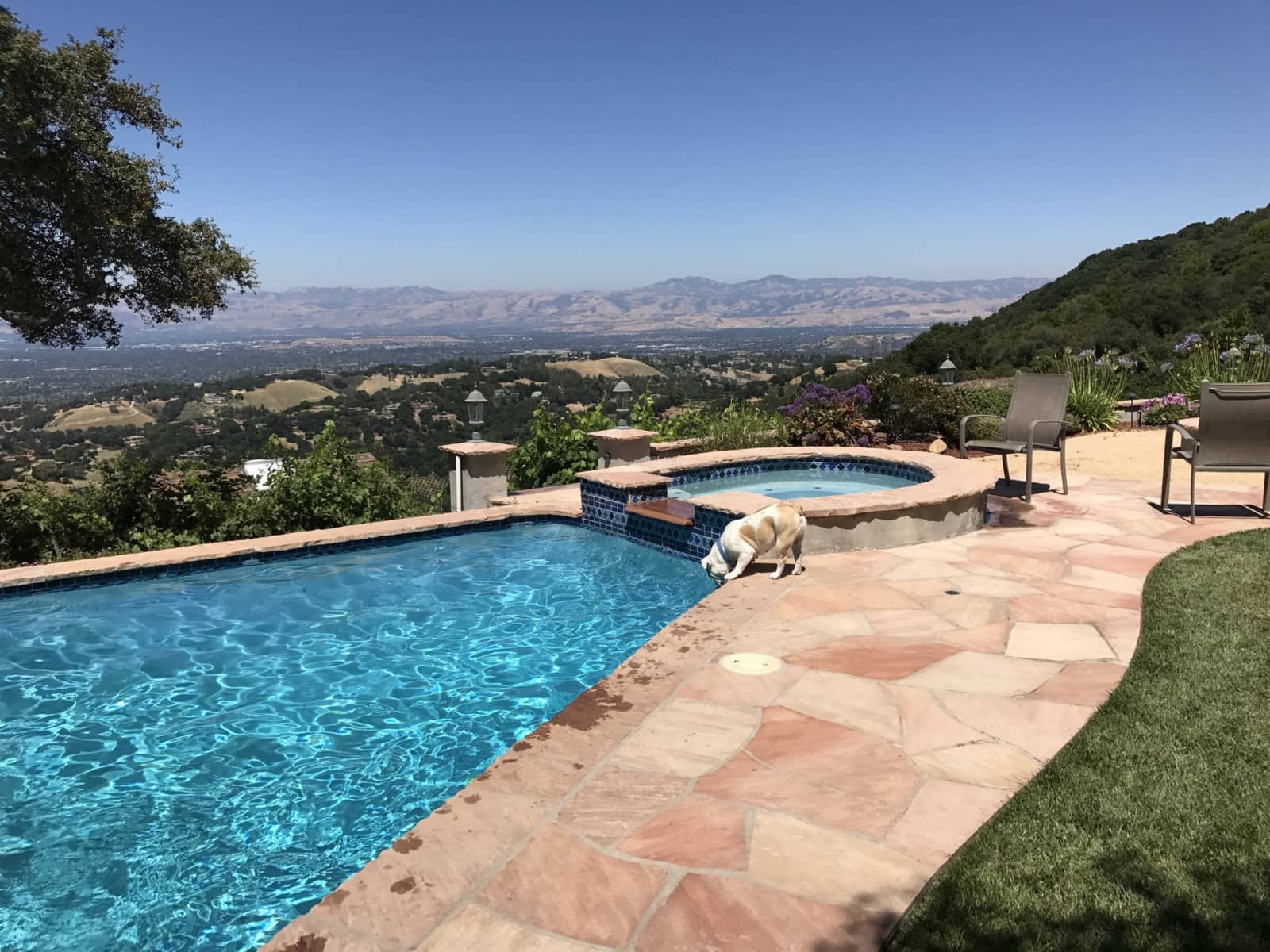 Pets
Dogs
Cats
Reptiles
Introduction
We are a semi-retired couple with two adult children who are living away from home. Since they have left home, our new kids are our two mini bulldogs, Rocco & Gia. We love to travel to Mexico and also to visits friends and family. Although we love to take the dogs with us, we can't always do that. So, we are hoping to find some great pet sitters that enjoy our dogs and other critters as much as we do.
Our Home & Location
Our house is in Los Gatos with exceptional views of the entire Silicon Valley from San Francisco to Oakland to San Jose. It has 4 bedrooms and 3 baths. The bulldogs are very sweet. Gia likes to wiggle for everybody and Rocco is a fiend with the ball and a great swimmer. The other critters are cats, two water turtles and 3 leopard geckos. Our house is about 2 miles up the hill from Los Gatos Blvd. It is very private. It is NOT at the summit! It has the benefits of being private yet very close to town. You will feel like you are on vacation!
House
Sitters need a car
High Speed Wifi
Family-friendly
City
Countryside
Responsibilities & Pets
Care for the dogs would be feeding them twice a day and of course letting them out. We have a fenced in yard so they do not need to be walked. They love to play outside! Rocco thinks he is a lab and loves to swim and chase the ball. Gia is also a roughneck, but a little snuggler too. We have two red slider water turtles that need to be fed every few days. And there are a few very sweet cats that stay in a separate house to keep them safe from coyotes. The house has several feeders and litter boxes They just need to be checked on and of course, fed and the litter cleaned. And, they are always welcome in the house for visits, just not outside. Our 2 leopard geckos are a holdover from when the kids were little and they just need to be fed and given water about once a week. There might be a few plants that need to be checked on but most watering is automatic.

The pool will need to be brushed every couple of days depending on the weather, and the skimmer cleaned.
Cat(s): Smokey is 10 years old, Nicky is 10 years old, Rosey is 12 years old, TJ is 11 years old, Tux is 9 years old
Reptile(s): 11 years old (Leopard Gecko), 7 years old (Red Ear Slider Turtle), 11 years old (Leopard Gecko)
Dog(s): Rocco is 3 years old (Bulldog), Gia is 2 years old