Easy gig in San Jose, CA
San Jose, California, United States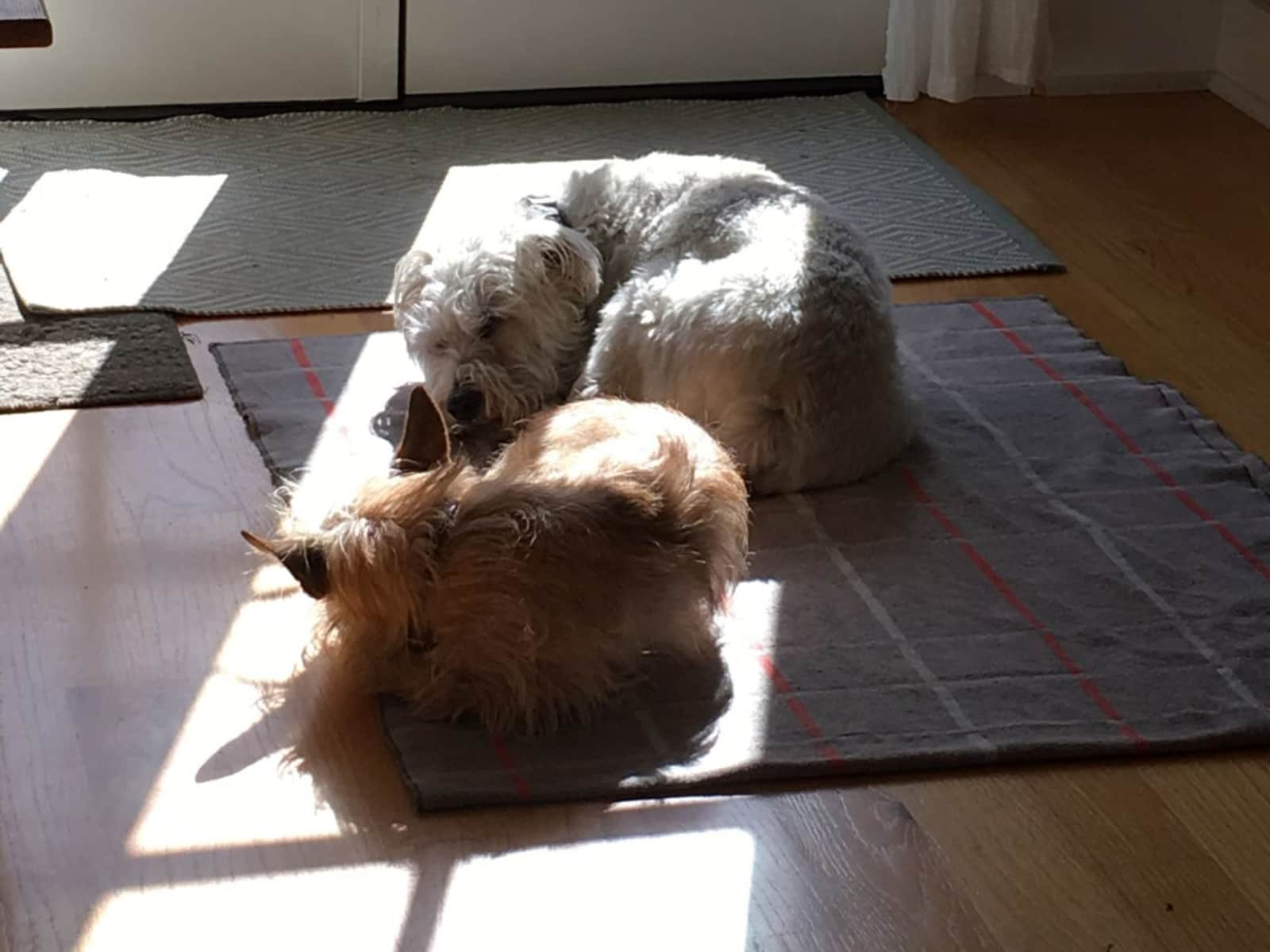 Pets
Dogs
Introduction
Just a couple of people and a couple of dogs living in the North Willow Glen area of San Jose, CA.
Our Home & Location
Single-family, single-level home on a long block of other single-family homes. Most neighbors have lived on this street for a long time. It's common to see people walking around, with and without dogs.

Our house is about 1400 sf, 3 BR, 2 bath. 1920S-era stucco construction outside. Hardwood floors with a few carpets inside. Central forced air heat and a gas fireplace but no A/C. All windows are operable and have shades. The back yard is completely fenced in. Table and chairs on the deck if you want to eat outside. We do not smoke and cannot accommodate smokers....

A small but lively commercial area is about 1 mile away with several restaurants, yoga studios, ice cream shops, dry cleaners, a bookstore, and so forth. There are a couple of city parks within walking distance. Entrance to urban bike trails is not far away. The closest chain drug store is about 5 blocks (15 min walk). There's a bus stop at the end of the block. Closest light rail stop is less than a mile away. Train station is about 1 mile away. We see Lime and Bird scooters in the neighborhood all the time. Whether you need a car depends on your personal situation. Downtown proper is about 1.5 miles away. You can be on the highway in about 5 minutes. Airport is about 5 miles away. There's some ambient noise from rail, highway traffic, etc but our windows keep most of that out when they're closed. + More info
House
High Speed Wifi
Family-friendly
City
Responsibilities & Pets
Our dogs are definitely accustomed to routines and benefit from consistency, but are not high maintenance. Their basic routine = breakfast before 8 am, morning walk, afternoon walk, dinner between 5 and 6 pm, evening walk before bed. How far they'll go is a function of weather, mood, etc-- there's just no way to know in advance but at a minimum we try to get them both completely around one block. More often than not, they will go 3-4 blocks easily. They will express their preferences as far as direction, what side of the street they want to be on, etc. They may bark if they see other dogs, but it doesn't take a lot of work to refocus them. Smokey is low-vision and sometimes prefers to not walk, so he can be let outside (fenced yard). Captain will pee in the yard in the morning but counts on his walks to get his system moving. They're both housebroken. They may alarm bark to let you know that people and dogs are passing by the house, but they don't spend the day barking.

So, the main responsibilities are feeding, walking, picking up poop, and throwing toys for Captain. Their internal clocks are pretty accurate, particularly when it's dinner time. Both dogs may spend time in "neutral" before fully engaging with people, but they're both pretty affectionate. They also like to play with each other. We don't take the dogs to dog parks.
Dog(s): Smokey is 9 years old, Captain is 3 years old