Best place to be this fall is Mill Valley, California (Golden Gate bridge, scenic coastal highway, beaches, hiking/biking trails).
Mill Valley, California, United States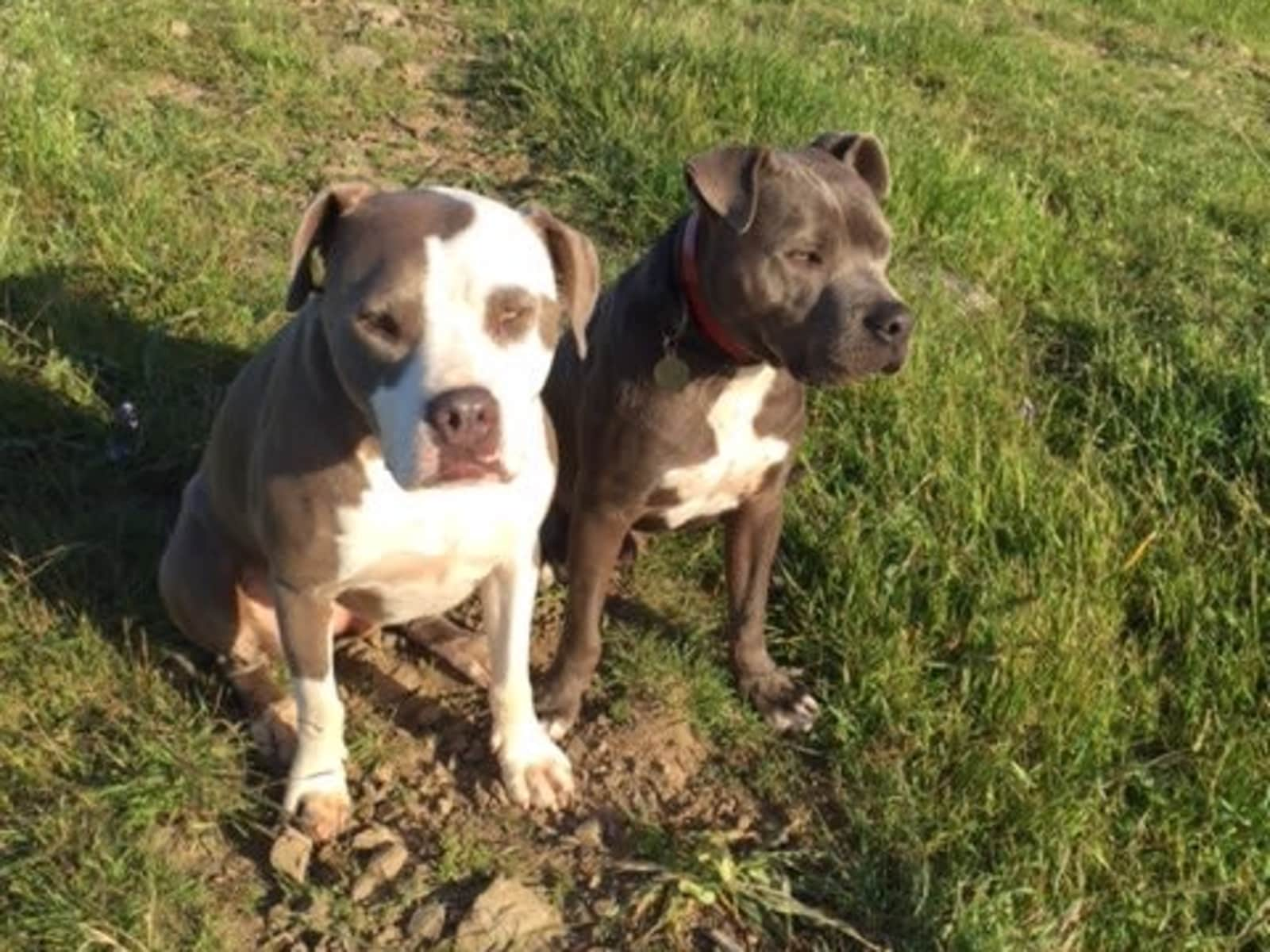 Pets
Dogs
Cats
Introduction
Being in Mill Valley, California you will be in the center of all what tourist come to see, the city, the famous bridge, the breathtaking views of the the coastline, beaches and the abundance of nature trails, not to mention only a few hours drive from Napa Valley wine country.

Taking care of a my house and yard is pretty straightforward. Most important is to make sure there's no fire, flooding or break-ins. My yard is very low maintenance, you don't need a green thumb. But taking care of my 4 pets (two dogs and two cats) can sometimes be a handful. If you have ever taken care of dogs and cats you will know what I mean. Thus the pet sitting requires a little more work. Beside the feedings, the dogs will require lots of walking on trails and the two cats will need access to your lap. If you want the company of pets you will have it here....

I am looking for a very responsible, dependable, clean, quiet, no partying, mature single individual to care for my house and pets.

Highly prefer someone who can be at home most of the time on a daily basis, i.e. work from home. Must not be a smoker of any kind, no recreational drugs use or excessive use of alcohol. For insurance reasons, you must NOT bring your guests (friends, family etc) inside the house or into the backyard. + More info
Our Home & Location
Mill Valley during the fall is a great time to be in this area because of the mild temperatures and minimal tourists. Very close to San Fransisco and beaches and the gateway to scenic coastal Highway 1. Tourist from all of the world travel here. It's a vacation spot. Endless hiking/biking trails are just a short walk or drive away. We're also at the base of Mount Tamalpais where from the top you can have 360 degrees of the entire area. Sunset views from any hill top are breathtaking. Healthy grocery store (Good Earth), Walgreens, Starbucks are just a 2 minutes walk from front door. Bus stop also at a walking distance from the house.

The house is located in a court in a flat neighborhood of Mill Valley (some neighborhoods are in the hills nestled amongst windy roads). Thus the location of the house makes it easy and quick to get to the stores or onto the freeway. The house is small and simple only 1700 sqft, single story, 1 car garage. 4 bedrooms (1 large master bedroom with full bathroom), 2nd full bathroom, lots of natural lighting through big windows and sky lights. Indoor laundry room with washer and dryer. Basic galley kitchen. Basic furnishings. 65 inch TV with cable/Netflix. Wifi. Open front yard and big backyard with many fruit trees. Yard plants are all on a drip system.
House
Sitters need a car
High Speed Wifi
Beach
Mountain
City
Responsibilities & Pets
Walking dogs twice a day, morning and evening for at least 30-45minutes, they would enjoy being out longer if you can handle it. Walks should be on the hiking trails where they can be off leash. Make sure they behave and show manners towards dogs and people during their walks. We will go over the specifics later on how I have trained them to behave during their walks. You must not be afraid to show them who is the boss.

Mix raw diet meals for dogs twice a day, morning and evening. Wash their bedding frequently. Pick up their poop in the yard....

Cat's are much easier to care for. Feed them canned food. Clean the litter box. Offer them a lap to sit on.

All my plants, which a majority are fruit trees, some bamboo, some Japanese maple trees, are growing in pots and being watered by a drip system. A timer will be set, but you will be responsible to turn it off when it rains and turn it back on. Sometimes the dogs will dislodge the drips from the plants. Make sure all the plants still have their drips. There is not a "lawn", but a mix of grass and weeds that don't need to be water. Although it does need to be mowed occasionally to keep it short and clean looking. A gas mower will be provided.

House cleaner will be provided every other week for basic cleaning of bathrooms, kitchen, floors, vacuuming, dusting. Make sure the dogs do not get in their way while they clean. You must be a home while they are cleaning.

The basics: gather mail, keep house safe from theft or fire.

VERY VERY IMPORTANT RULE: Due to insurance reasons, I cannot allow you to have visitors (friends, family, etc) come inside the home or in the backyard during your stay. Of course police, fire personnel, emergency type service personnel will be allowed. + More info
Cat(s): Milo is 16 years old, Sophie is 3 years old
Dog(s): Gigi is 10 years old (American Pit Bull Terrier), Louie is 3 years old (American Pit Bull Terrier)