Best place to be this fall is Mill Valley, CA (near Golden Gate bridge, beaches, hiking/biking trails) and with two goofy dogs, one old cat.
Mill Valley, California, United States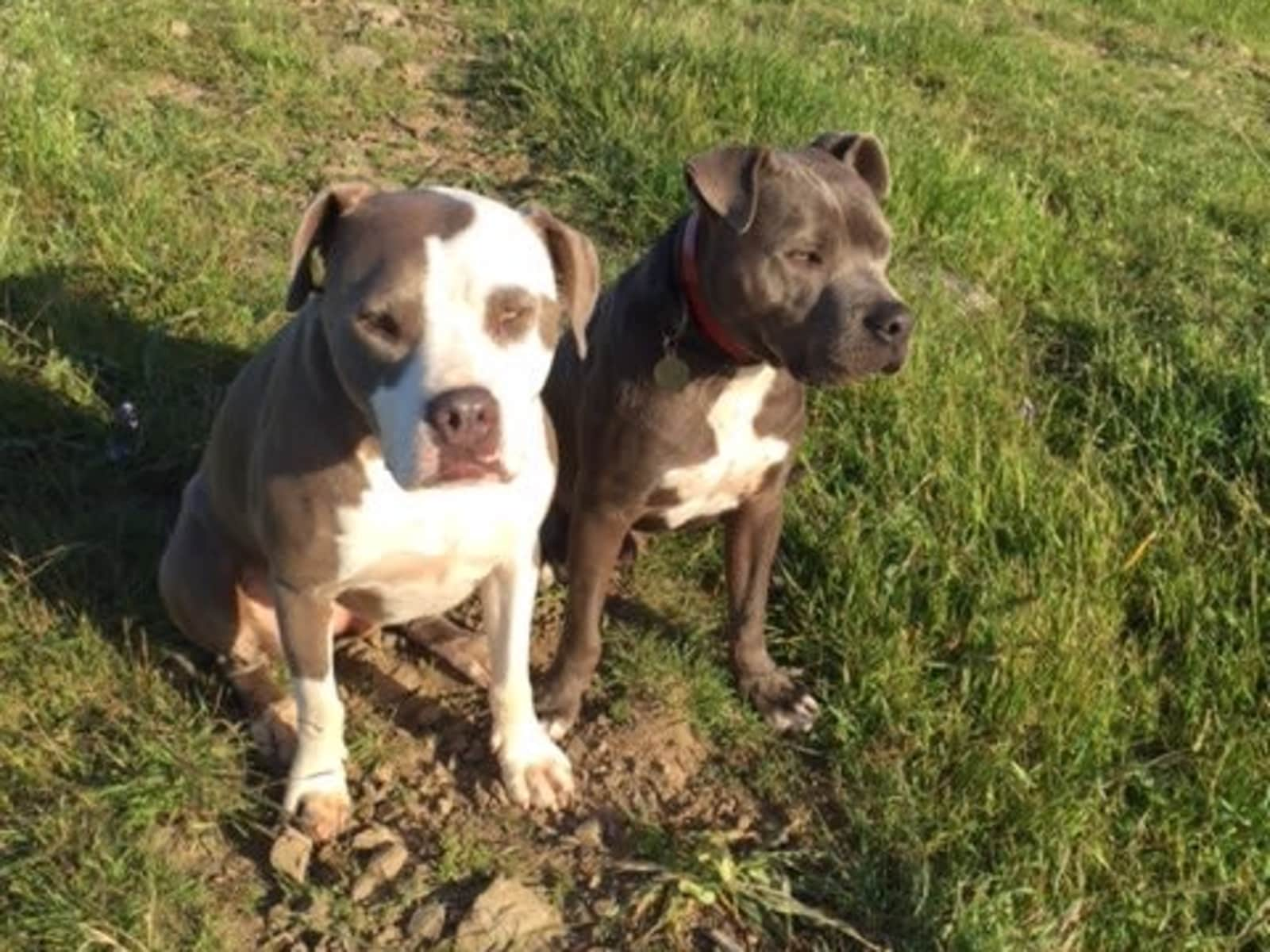 Pets
1 Dog
1 Cat
Introduction
Looking for a dog lover (and cat lover too) who likes to exercise.

Prefer that you bring your own vehicle (due to insurance reasons) that can be used to transport dogs to the trail head for their walks. (money for gas and car washing vouchers will be provided)....

Someone who likes to exercise (hiking, running, walking) because the dogs will need their exercise too. Should be able to walk the dogs on trails twice a day for 2 miles each time (45min - 1hour) morning and afternoon. Must have a very good understanding of dog behavior and know how to give strict commands. You must be the Alpha leader. The dogs have been trained, know their commands and follow a routine that they must adhere to. I will provide you with the dogs Do's and Don'ts rules.

Someone who can work from home (HIGHLY preferred). I may consider someone with a part time job that does not require you to be away from the house for more than 6 hours only a few times per week as long as the dogs get their 1 hour morning and 1 hour afternoon walks and other duties are met. We hope that you would be very reliable, trustworthy, healthy and fit. Must not be smoker, no recreational drugs use or excessive use of alcohol. Prefer a single quiet person without pets. Must not bring guests inside the house or into the backyard (insurance reasons). + More info
Our Home & Location
You will be in Mill Valley during the fall the best time of the year for this area. Never gets too cold or too hot and tourist are at a minimum. The house is located in an area people from all over the world (but also from nearby) visit and pass through on their way to the scenic coastal Highway 1. It's a vacation spot. We are only 15minutes from iconic Golden Bridge and San Fransisco. 1-2 miles from the nearest beach. Surrounded by nearby hiking trails. At the base of Mount Tamalpais. Healthy grocery store just a 2 minute walk from front door. Bus stop also at a walking distance from the house.

The house is small and simple only 1700sqft, 4 bedrooms (2 used for storage), 2 full bathrooms, lots of natural lighting through big windows and sky lights. Basic kitchen appliances. Basic furnishings. One car garage which will store my car. Driveway and street parking for your car. Indoor washer/dryer. Big backyard. Yard plants are all on a drip system. Fast WiFi. 65inch TV with cable/movie channels, DVD/CD player.
House
Sitters need a car
High Speed Wifi
Beach
Mountain
City
Responsibilities & Pets
Beside the basics of caring for the dogs daily needs, they will require walking exercise TWICE a day for at least 45min.-1hour each (2-3 miles long), walking them on designated trails (I will give you which trails to take them on that are very scenic and quiet). It is very important that they actually go on walks and not just be out. Walks are once in the early morning and again in the late afternoon. Due to the length and hilly nature of the walks you must be in good physical condition. These walks I do every day and really does keep me in shape.

Raw diet meals for dogs twice a day, morning and evening....

Provide a lot of attention to a needy 15 year old cat who likes to talk (meow).

Make sure all yard plants are being watered by drip system. Sometimes the dogs will dislodge the drip from the plants. Water backyard lawn. Occasional gardner will be provided to mow lawn. You must call gardener when needed.

House cleaner will be provided only twice a week for basic cleaning, bathrooms, kitchen (no dish washing) floors, vacuuming, dusting.

The basics: gather mail, keep house safe from theft or fire, clean up after dogs/cat, etc....

NO visitors (humans or other pets) inside the house or in the backyard please. + More info
Cat: Milo is 16 years old
Dog: Gigi (8yrs old), Louis (2yrs old) is 9 years old (American Pit Bull Terrier)