Two kitty brothers in Solvang
Santa Barbara, California, United States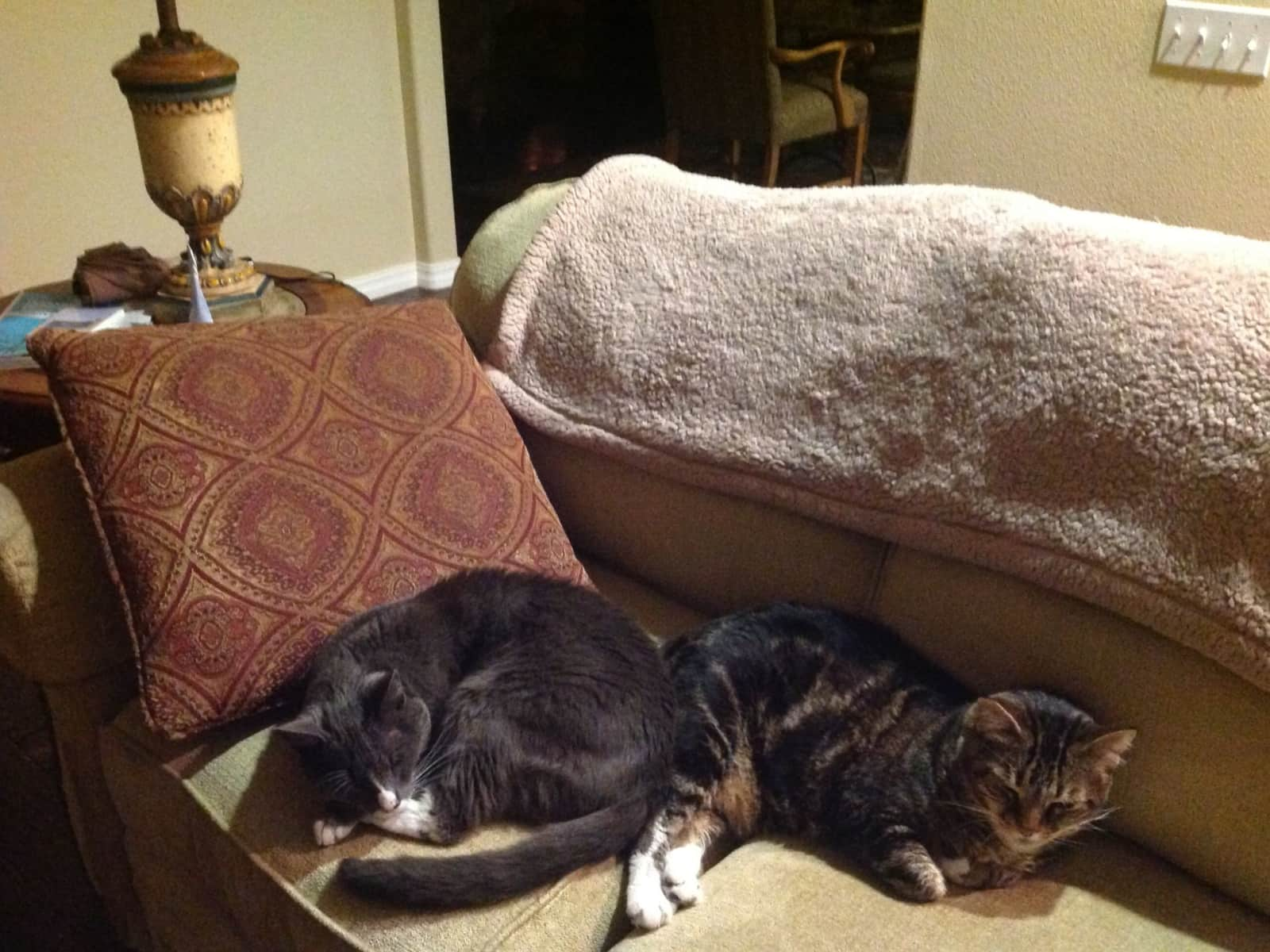 Pets
Cats
Introduction
We are Dan and April Vossler. Our furry family members are two older male cats who are brothers named Cisco and Oliver, short haired tabby and grey and white who both require twice daily medications. We live in a gated community called Mission Oaks in Solvang. Our home is a short walk to restaurants, grocery store, drug store and the village of Solvang. We are 45 minutes to Santa Barbara. We travel frequently and hope to do more in the future as Dan retires from his job as an environmental engineer. April is a retired speech therapist and volunteers at the local hospital, with the therapeutic riding program and as a coleader with women's bible study. Both April and Dan are hikers and attend Valley Christian Fellowship. We love winding and dining.
Our Home & Location
Our home is a stand alone home with two bedrooms and two bathrooms with king bed in master, tub and shower in master bath. Second bedroom has queen and bath with shower. Rest of house includes gourmet kitchen, family room with tv and dining room and living room. We also have a room with dedicated office. A two car garage and outdoor patio with mountain views completes the picture.
House
Disabled access
High Speed Wifi
Family-friendly
Beach
Mountain
Countryside
Responsibilities & Pets
Our first cat, Cisco is diabetic and needs specific diet and insulin shots twice daily. His brother, Oliver needs a liver support pill first thing in the morning, one hour before breakfast and a thyroid pill at 8:30 in the morning and another at 8:30 at night. They could be given earlier(the thyroid pills) but must be 12 hours apart. The cats must be fed morning and evening. We would require mail pickup and watering of indoor and outdoor plants. Checking of front door for packages each day. If packages contain perishables put in frig or freezer.
Cat(s): Cisco is 13 years old (Mix-breed), Oliver is 13 years old (Mix-breed)