Farm and Cat sitting
Sonoma, California, United States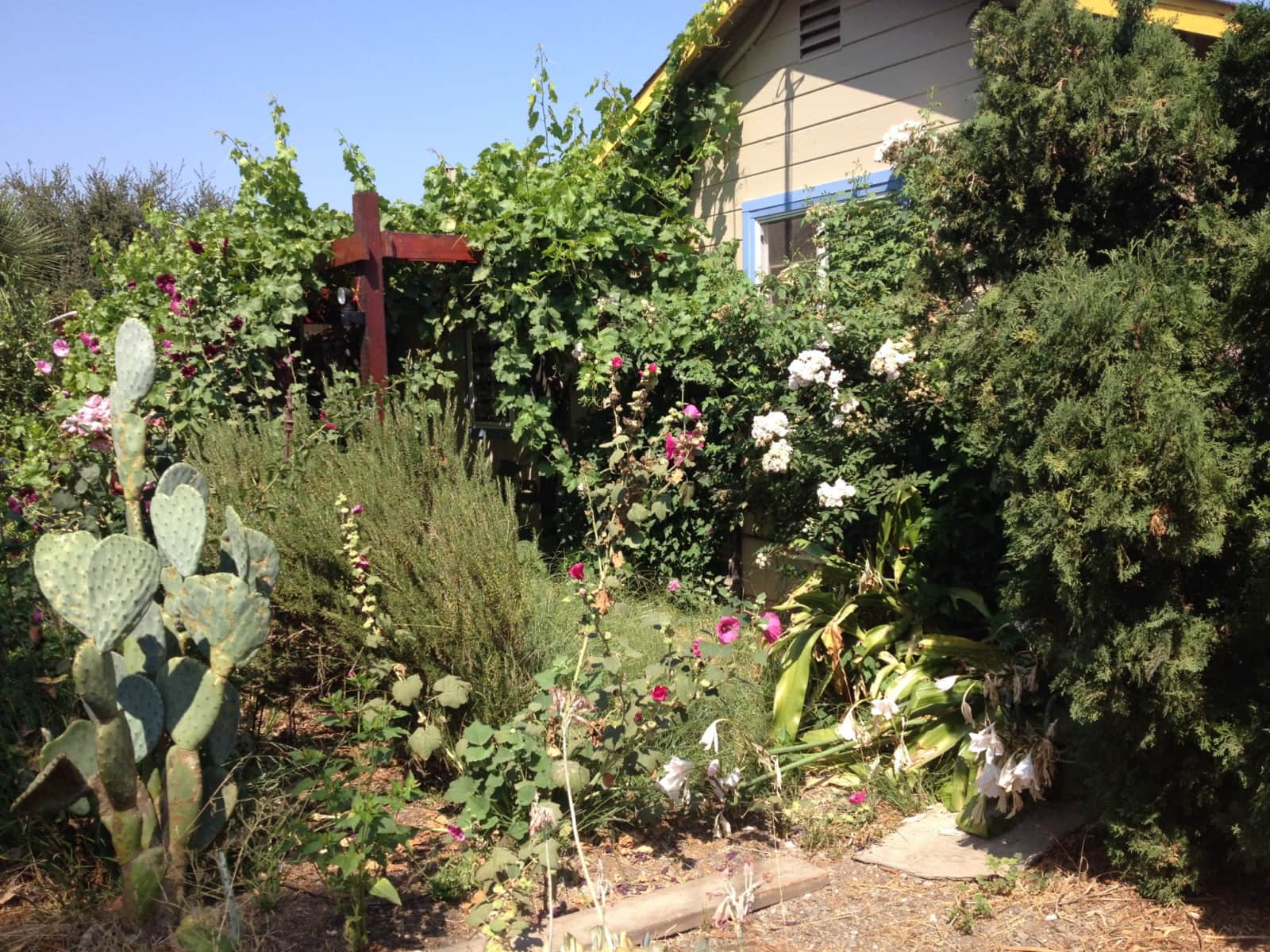 Pets
Cats
Poultry
Introduction
We need to get away! But want to find a farm/housesitter before we book our trip. Want to be gone or 10-ish days in January or early Feb. Looking for capable single person or couple who would consider spending a week or 10 days on our Farm in the Carneros Region of Sonoma Valley a vacation! The soil related or crops part of the farm will essentially be dormant by then, though there may be some greenhouse watering. NOTE: photos are late summer... leaves have mostly and it's a California winter landscape now.
Our Home & Location
Our farm is in the heart of the Carneros Appelation and while we are not immediately surrounded by vineyards, wineries are nearby. Easy biking or walking landscape is mostly flat. Hiking trails abound in the Sonoma Valley, Safe neighborhood for walking/biking. 10 minutes drive to town for shopping or hiking trails. Easy drive to San Francisco (about an hour), or Napa Valley (20 minutes), Russian River for day trips (about 1.5 hr), and beaches (1.5 hours), Sonoma County Wineries nearby, depending on your favorite wine! Three other houses/tenants on property, we almost never see each other, as they are busy with their lives, would be able to pinch-hit in emergency. house is the smallest residence on the property.. the 'cottage'.
House
Sitters need a car
Car included
High Speed Wifi
Countryside
Responsibilities & Pets
Most care needed for poultry and cats. Poultry: morning and evening feeding and opening and close up. Cats: both are in/out cats. Grey is easy, comes in for food, rarely cuddles but likes to be petted on her terms. Black is definitely a 'house cat'. He likes food every 2-4 hours, but can be told 'no' and 'out' and gets out from under your feet, with planning, he will be fine for more hours should you plan a day-trip. He'll join you at the bottom of the bed many nights. Plants: this time of year only patin plants and houseplants need hand watering. Property/infrastructure: Responsible for reporting infrastructure issues to our handyman if you are unable to deal with it.
Poultry: Chickens, Ducks, 15 ducks, 15 chickens- free range in the back field, chickens find their way home at night; ducks, sometimes do, sometimes they need herding. Feeding AM and PM must close up at night.
Cat(s): GREY is 4 years old, Black is 4 years old
Upcoming sitters
January 2019 | Delia
---
Previous sitters