Spacious and nicely decorated 3 bedroom home on the outskirts of Boulder, Colorado
Boulder, Colorado, United States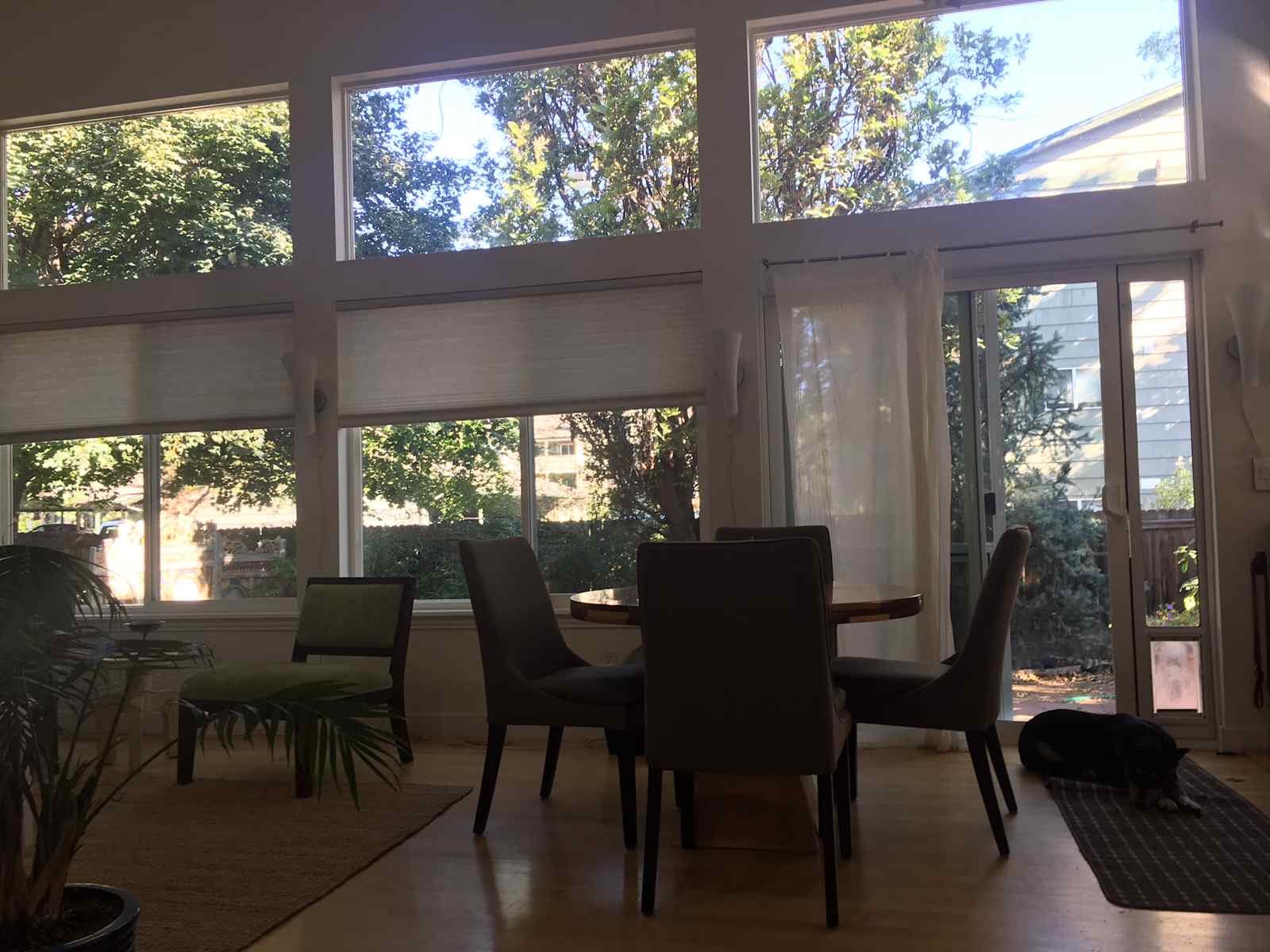 Pets
Dogs
Cats
Introduction
I am an interior designer and my husband is a home inspector. We have four pets: two dogs, one is 3 and the other is 14 months old, and two cats, one is 18 and the other is 9.
Our Home & Location
Our home is a spacious 2400 square foot home, 3 bedroom, 2 and 1/2 bathroom house located on a quiet cul-de-sac. We have a hot tub, and a fully equipped kitchen. It is a mile from twin lakes. It is 6 miles (about a 15 minute drive) from downtown Boulder, as well as the many hiking trails near downtown Boulder. There are bike paths to Boulder with trailheads near our home. We are a 2 mile drive or a 1.5 mile walk from a large grocery store and shopping center.
We rent out our basement. The basement tenant is a personal friend of ours. He comes in from the garage and steps one step into the hallway and immediately goes into the basement. He is rarely home as he seems to have moved in with his girlfriend so we don't see him much anymore.
House
Sitters need a car
Basic Wifi
Mountain
Responsibilities & Pets
Our dogs need to be walked 2x a day. We live one block from a park where we walk our dogs.
Our younger cat Jake needs to be kept inside each night, so that he is not eaten by a coyote....
Our older cat, Friendly, who is 18, can wine loudly in the morning at about 7 am. She sleeps in our office overnight. She can go out to the back garden but not the front because she is not afraid of cars. Our three legged dog Indy, is pretty good on the leash but likes to sniff a lot and take her time on walks. Our younger dog Callie is very energetic on walks but calm in the house. + More info
Cat(s): Friendly is 19 years old (Rescue cat), Jake is 10 years old (Rescue cat)
Dog(s): Callie is 2 years old (Mix-breed), Indy is 4 years old (Mix-breed)