Highlands Ranch, Colorado
Denver, Colorado, United States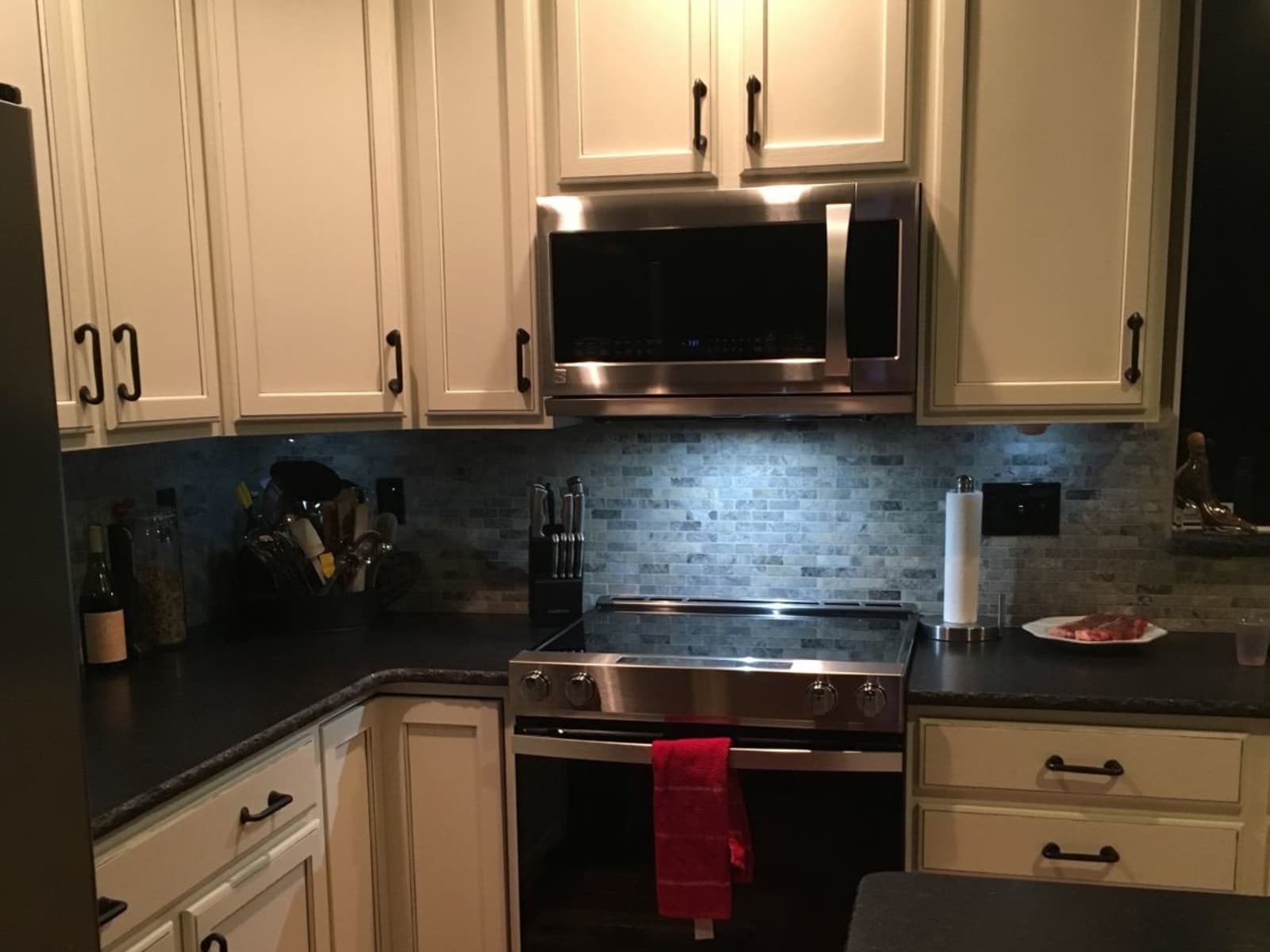 Pets
Dogs
Introduction
Hi there, we are a couple of young empty nesters who live in Highlands Ranch, Colorado. Mark & I are Canadians who have been living in the USA for over 20 years. 3 of our 4 children are in Canada, so we like to travel every so often to go visit them. We live in a really nice 3 bedroom/3 bathroom home in a wonderful neighborhood with our two very sweet "old" Yorkies​.
Our Home & Location
Our home is really comfortable and clean and can easily sleep 4, 5 or even 6 people (if one or two don't mind sleeping on a futon or couch. We are in a terrific neighborhood with lots of great shopping and restaurants within 10-15 miles away. We are within an hour or so of the Rocky Mountains and can see them from our neighborhood. Great walking and bike riding paths everywhere that can take you for miles with wonderful views!

We are only 30-45 minutes outside of Downtown Denver if you are in the mood to tour and visit the city. Just 30-60 minutes away from Garden of the Gods a small Casino town and other small western towns and ski resorts to explore. Farmers markets, horse farms, wineries, and breweries galore. You can visit an Outlet Mall in Castle Rock just 30 minutes away for awesome shopping too! You've GOT to come visit Highlands Ranch, CO!!!
House
Sitters need a car
High Speed Wifi
Family-friendly
Mountain
City
Countryside
Responsibilities & Pets
We would expect our sitters to care for our 2 little (old & friendly) Yorkies as if they were your own. They would need to be fed, played with, loved and walked every day as well as allowed to sleep with you at night! They are actually really good with car rides and going out with you during the day, but they are old and tire quickly (especially Maggie). We would never leave them in the car alone though, so would hope that if you took them with you that you would find a place that excepts dogs on a patio. Coloradans love their dogs, so you shouldn't have a hard time finding pet-friendly​ eateries. ;-). Maggie and Frankie will usually only eat dog food once per day in the evenings. They typically share out of the same bowl, but sometimes, I'll split it into two bowls. Once one starts eating, the other will want to too. The one who's not eating will wait for the other to walk away. Frankie has some rotten back molars that need to be removed 1st of December, so we give him pain meds each day until we can get him in for his surgery. Maggie has a collapsed trachia, so please don't pull on their collars when taking them for walks or she'll start coughing and having a hard time breathing.
Dog(s): Maggie is 12 years old (Yorkshire Terrier), Frankie is 12 years old (Yorkshire Terrier)