Victorian House in historic Denver with an adorable Vizsla.
Denver, Colorado, United States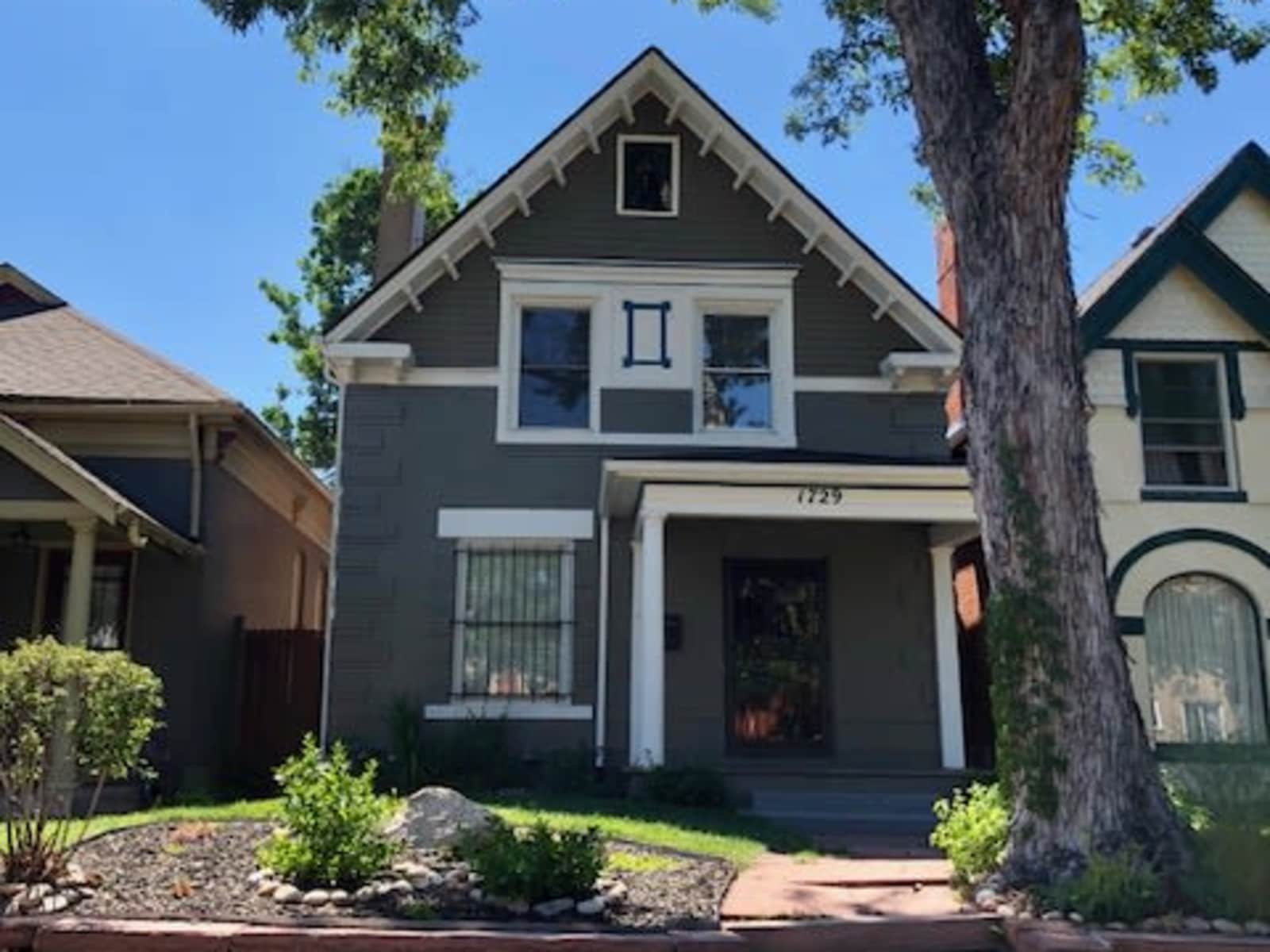 Pets
Dog
Introduction
We are Colorado natives who love to be outdoors and travel the world. We live in Denver, in a great walking neighborhood that we absolutely adore. We have a cute as can be vizsla named Biza, who at 11 years old is still full of energy, but also loves to snuggle up on the couch. We would love to have someone stay at our house as we travel to keep an eye on things and also, allow our dog to stay in her own place, while having someone to keep her company.
Our Home & Location
We live in an area of Denver called, Uptown. It's a historic neighborhood with all the modern amenities. You can walk this neighborhood and explore all it has to offer, with its many restaurants, grocery stores and parks only a few minutes away. Downtown Denver is also, only a 10 minute walk. So whether you have a car or choose to walk the town, there are endless options for entertainment.
We own a 2 story victorian house with a great backyard. There are 2 bedrooms, 2 bathrooms and a very open floor plan. It has been completely updated for all your conveniences.
House
High Speed Wifi
Mountain
City
Responsibilities & Pets
Biza is an active 11 year old Vizsla. She needs her morning walk of a couple miles or 30-40 minutes to burn off some energy. It is the highlight of her day. After that she loves her naps. She is ok to stay home alone, but not for more than 5 hours. We work from home, so she is not used to being in an empty house for extended periods. She loves to have someone around.
We also have a small front and backyard that would need to be watered if sitting for us during the summer months.
Dog: Biza is 12 years old