we need housesitters !
Fort Collins, Colorado, United States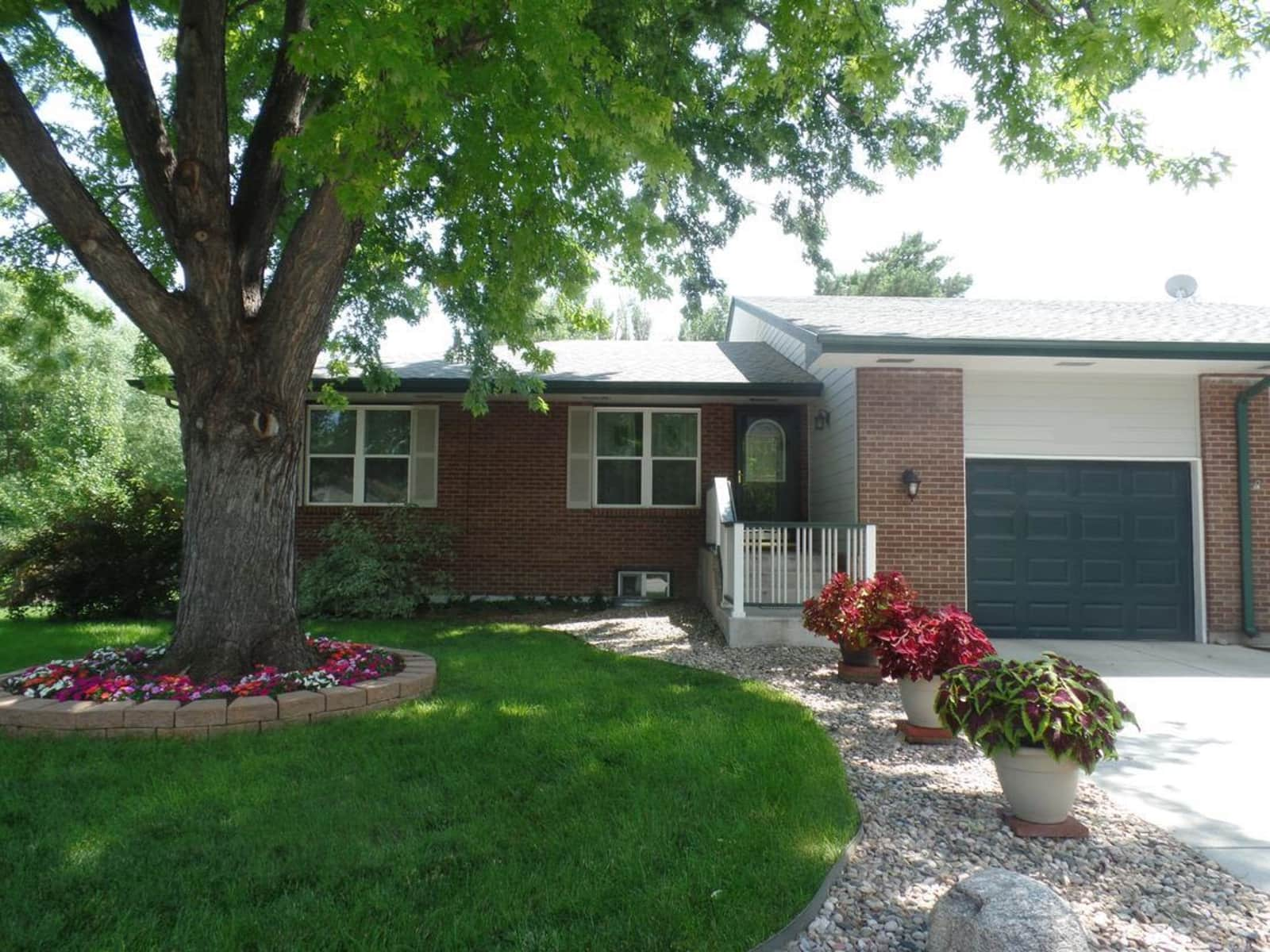 Pets
Dogs
Introduction
We are a retired couple who enjoy traveling. In February, 2019, we will be away for 24 days and are seeking someone to stay with our three year old, 15 pound (7 kilogram) dog, Gigi, and Maggie, who is 2 years old and about 35 lbs.(See attached photos.) My husband is a retired university professor. I am a retired psychologist.
Our Home & Location
We live in a spacious duplex at the foot of the Rocky Mountains in Northern Colorado. (We live in one half of the duplex and rent out the other half.) Our home includes a one bedroom, basement apartment for our guests. It has its own private bathroom and shower as well as a comfortable, generous-sized living area. (See photos.) Our home also has internet, WiFi, TV, etc. that you are welcome to use.

Loveland, Colorado, where we live is a town of about 70,000 some 50 miles (80 kilometers) north of Denver. It is also just south of Fort Collins, a town of about 150,000 and the home of Colorado State University. Estes Park and Rocky Mountain National Park are about 30 highway miles west of Loveland....

There is a city bus stop about three blocks from our home, but service is limited. + More info
House
Sitters need a car
High Speed Wifi
Mountain
City
Countryside
Responsibilities & Pets
We walk the dogs twice a day. Benson Park, a public park containing well over 100 sculptures, is a three minute walk from our home. A second, smaller, park is an eight minute walk in a different direction. We feed the dogs twice a day, morning and evening, and we have an enclosed backyard for them to play in. They particularly enjoy playing "tug" with a dog toy both indoors and out.

Both dogs knows a few basic commands: "Come," "Sit", "Stay", and "Down," They usually responds reliably to both voice and hand signals – provided there are no distractions such as another nearby dog. Nevertheless, we always keep them on a leash when we walk them....

While we are gone there will be a reasonable chance of snowfall. Often it can be swept away with a broom and is not a problem. Other times, however, there is enough snow to require using a snow shovel to clear the sidewalk in front of the house – perhaps 60 feet (18 meters) long. While we are gone we would also appreciate some routine housecleaning, but we have a cleaning lady who comes once every two weeks to do more extensive cleaning.

If you would like to fly into Denver, we will be happy to meet you at the airport a few days before we leave. That will provide an opportunity for you to adjust to our local time and to our 5,000 foot (1500 meter) elevation. Meanwhile you can get acquainted with our Dogs, learn where the grocery store is, etc.
When you leave, we will be happy to take you back to the airport if you would like. + More info
Dog(s): GIGI is 4 years old (Rescue dog), Maggie is 2 years old
Upcoming sitters
February 2019 | Kevin
---
Previous sitters