Care for our kitty, plants, fill the bird feeders...and Enjoy the Peace!
Conifer, Colorado, United States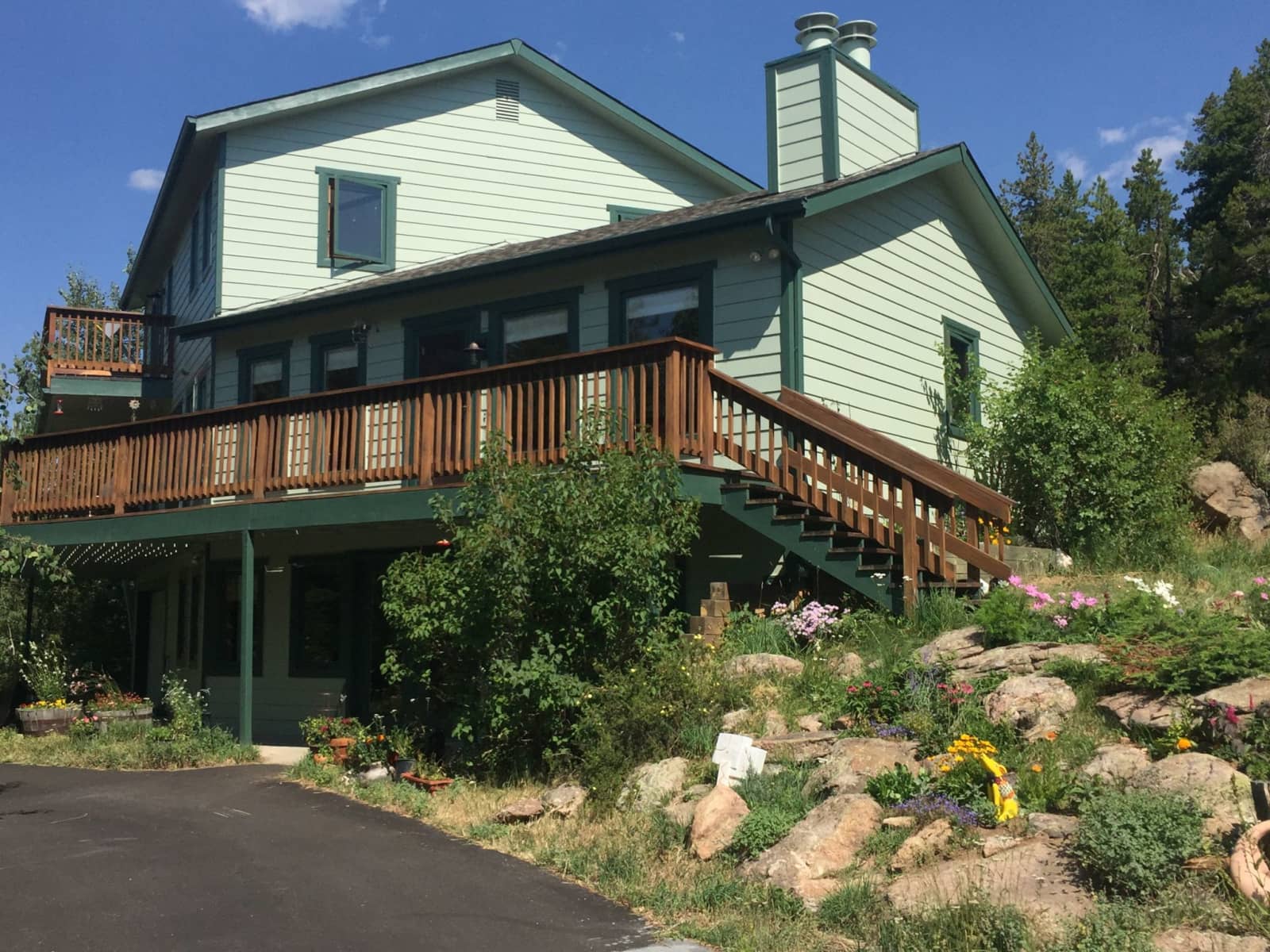 Pets
Cat
Introduction
I'm a 69 year old watch and clock repairman. I have a lovely home on 29 acres in a rural setting. I've lived in this home for over 20 years, and in this area for almost 40 years. I have a 12 year old cat named CoCo. whom I adore. I have a beautiful garden, which my girlfriend has spent a great deal of time and sweat planting and caring for, but in winter, that is no problem! I also have indoor plants that will need attention. I desire someone who will appreciate the setting, and loves cats. In the winter months I like to have someone here in case something unexpected pops up. I hope to build a long term relationship with someone, so I can count on them when travel comes up. I look forward to meeting someone special for a very special place! between the months of October and May a sitter will need an al l-wheel or 4 wheel drive vehicle. thanks for checking me out. Carl
Our Home & Location
My home is set on 29 acres in a very wooded area. If you are into a very quiet place to spend some time this is it, cozy and warm, very sunny! The grocery stores ( Safeway, Natural Grocers, and King Soopers) are 15 minutes away. It's the right place for the right person.
House
Sitters need a car
Basic Wifi
Mountain
Countryside
Responsibilities & Pets
Taking care of my cat is first and foremost. Taking care of the house plants and depending on the season, there is an outside garden with many flowers. I also put out bird feeders, which would need filling. Just keeping a watchful eye on the house in general, in case something needs attention. I will leave you the number of my plumber and a neighbor that knows my house.
Cat: CoCo is 14 years old