Must Love Fur Cuddles
Edgewater, Colorado, United States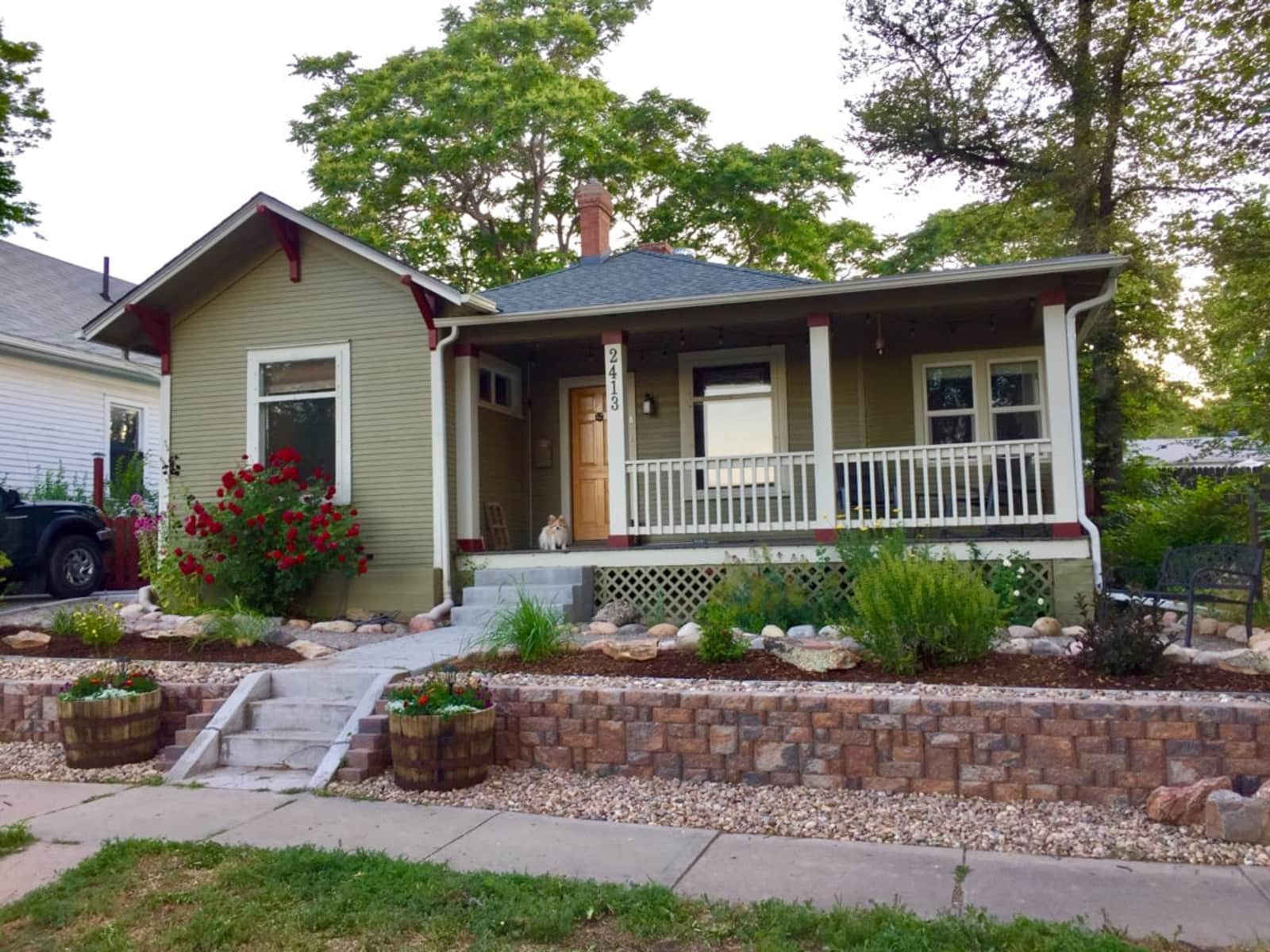 Pets
Dogs
Cats
Introduction
Hello! Thank you for your interest in staying in our home with our fur babies. Billy and I have been married for twelve years. Billy works from home as an Academic Advisor for an online college. I work for an airline as a Flight Attendant. We both love animals, adventure, travel, food, wine, and having as much fun as possible.
Our Home & Location
Our home is located in Edgewater, Colorado. Edgewater is a historic neighborhood, minutes from downtown Denver, that borders beautiful Sloan's Lake. We have an assortment of parks, bars, restaurants and shops within walking distance of our home. Our house is 1,200 square feet and was built in 1904. It was completely renovated in 2015 and sits on a large lot. We have two bedrooms and two full baths. Our outdoor space has two porches and a variety of seating areas.
House
High Speed Wifi
City
Responsibilities & Pets
We have 2 cats and 2 dogs. Our cats are indoor only as they have both been declawed. Although they might try, they may not be let outside because they are unable to defend themselves. They are fed dry food every evening. Their litter boxes are cleaned every 1-2 days. Our dogs are fed twice per day. They are young, have lots of energy and are walked approximately 1 mile daily. Their poop needs to be scooped in the back yard every few days. Mookie is an extremely friendly puppy, but loves to jump on people when he is excited. Kona is a beautiful rescue dog who wandered into our lives when her owners no longer wanted to keep her. She is very affectionate and loves to cuddle. We are currently working on a bit of leash aggression on Kona's walks. We try to avoid walking by fences with dogs behind them and other people walking their dogs. When walking, Kona and Mookie both wear no pull harnesses or gentle leaders to discourage pulling. They can be left home alone for up to six hours. In an effort to preserve our back yard, the dogs are let out one at a time. They are rewarded with a tiny treat when they come inside the house when called-in from the yard.
Cat(s): Biggie is 15 years old, Benny is 12 years old
Dog(s): Mookie is 2 years old (Golden Retriever), Kona is 2 years old (Rescue dog)
Upcoming sitters
February 2019 | John