Peaceful Aurora Home with Chromie!
Summer Valley, Colorado, United States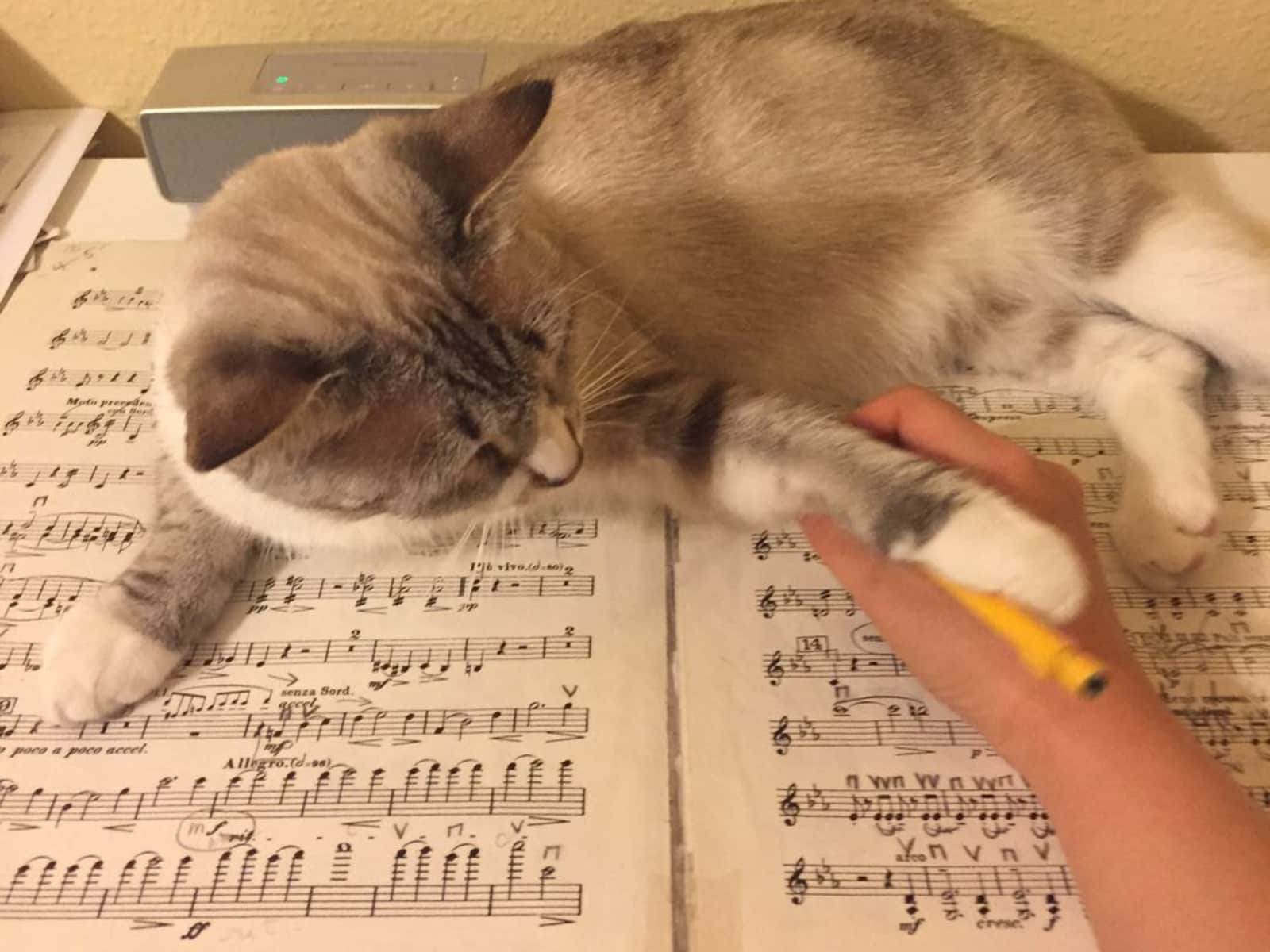 Pets
Cat
Introduction
My wife and I are classical orchestral musicians (violin and horn), and sometimes we are required to go out of town for our work. In addition to these frequent business trips, we also go on annual vacations of our own. Normally we wouldn't need a sitter for short trips such as these, but ever since we got our cat, Chromie, we started needing to plan ahead much more and earlier. We've had her stay at our friends' and ultimately decided that it was most important for her to be in her familiar surroundings rather than being moved every time we go out of town. We are hoping that through TrustedHouseSitters we can work with people who will be willing to help us out and keep our house and pet safe while we are away!
Our Home & Location
Our home is located in a safe town home community in Aurora. There is the beautiful Quincy Reservoir just 3 minutes drive from our home. The Cherry Creek Reservoir is also within 15 minutes reach. Basic stores such as King Soopers groceries, Target, and Lowe's are all within 5-7 minutes drive. The nearest highway is I-225 which you can take to get to I-25 to get to downtown Denver.

We have a three-floor house. The first floor is mainly for our attached garage and the laundry room which you are free to use during your stay. Our second floor living area is connected to the patio, where we also have a small garden. The bedrooms are located on the third level and will include the guest room, which will always be prepared before you arrive.
House
Sitters need a car
Basic Wifi
City
Responsibilities & Pets
My wife and I normally feed our cat three times a day, twice if our schedule is really hectic. One dry food meal in the morning, a can of wet food in the early afternoon, and another meal of dry food at night. We also would like to have our sitter clean the 2 litter boxes every other day. After that, Chromie will normally occupy herself pretty well and might come bug you to play with her toys!
Cat: Chromie is 3 years old