Historic Home in Historic Town
Wilmington, Delaware, United States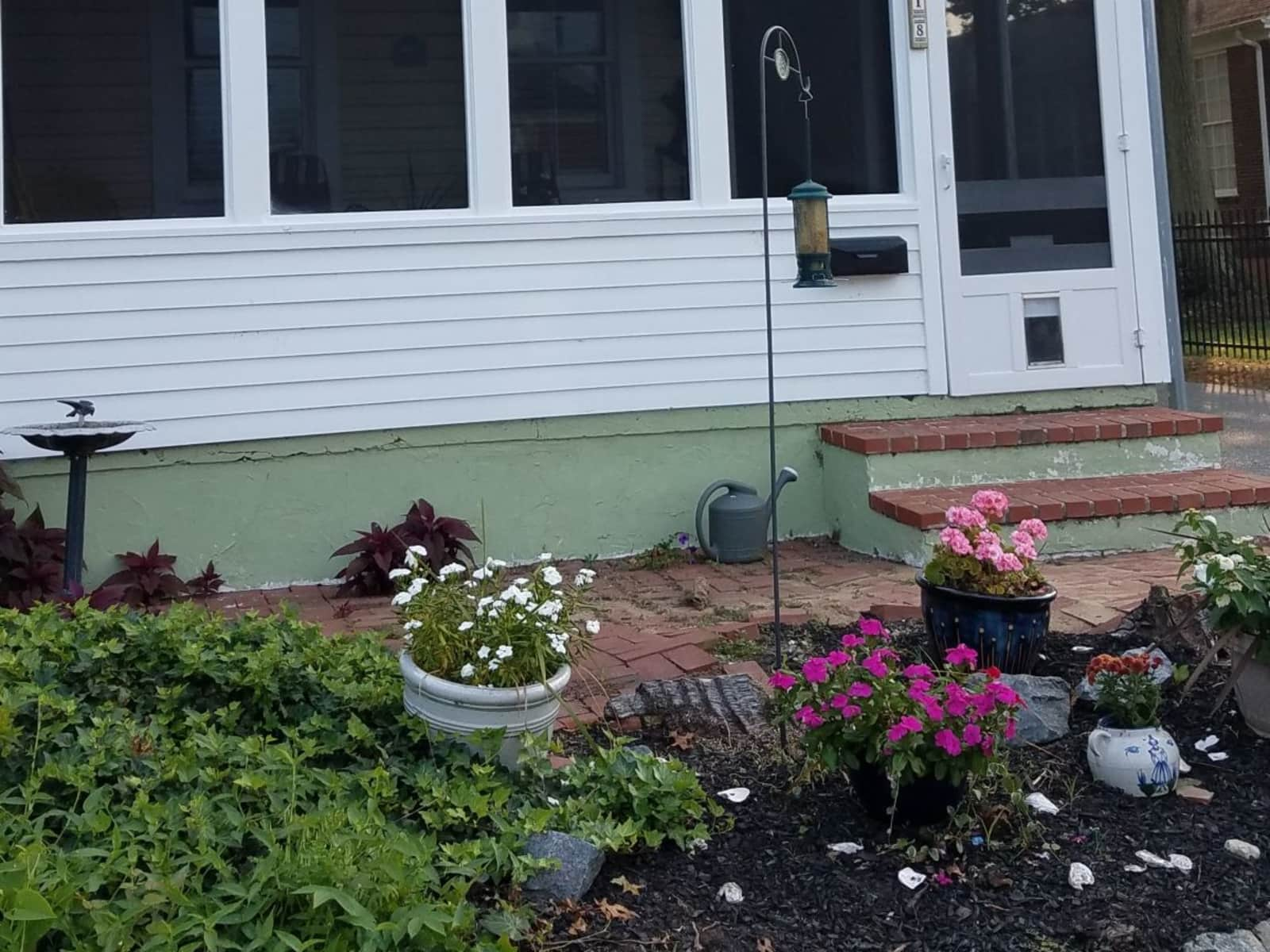 Pets
Dog
Cats
Introduction
Let me introduce myself...I am Luna who didn't like Gail's intro. After all, she will be leaving us maybe with you! I am happy she read about this site in Money magazine as I would so much prefer staying home when she goes away. I am a stick loving 2+ year old Lab mostly. I reside with 2 fellow felines...John and Derrick and a persnickety Siberian fluff ball, Portia, one must be careful around. I avoid her myself! Derrick is the most fun but sometimes you have to call me off him. He has a dangerous upper left cut! But, we like to cuddle together weather permitting.
We live in a historic town on the Delaware River across from NJ. It has great walking, marshland, and quaint restaurants. It feels like a 18th century oasis in the midst of suburban sprawl.
Our Home & Location
We live one block from the Delaware River bordered by parkland in historic New Castle where William Penn landed. The walkable town has restaurants, a Green, walking/jogging path and quaint library. There are tennis courts across the street where the regulars who know Luna will likely want to know who you are! It is located 15 minutes from Wilmington and 50 from Philadelphia. While the town is a back in time oasis it is close to DE tax free shopping.
Our house has 3 bedrooms, 1 1/2 baths and a first floor laundry. It is comfortable and quiet at night.
House
Sitters need a car
High Speed Wifi
Family-friendly
Beach
City
Responsibilities & Pets
We cat critters are pretty self-sufficient all things considered. Weather permitting, only we felines can enter and exit through a basement window. Otherwise, we slam against a livingroom window or scratch at the door. Luna gets a few walks a day. There is no real yard. We are accustomed to eating eat twice a day.
Two of us eat on the kitchen table and one on the counter...so if you are germaphobes this might present a problem for you. Litter boxes are in the basement and it is good to clean them out daily....
Mostly, Luna is a love eager 60 pound lap dog who is also happy to share your bed if you will have her. She is also perfectly at ease in her crate when one leaves. + More info
Cat(s): John is 9 years old, Portia is 7 years old (Siberian), Derrick is 4 years old
Dog: Luna is 3 years old (Labrador Retriever)
Upcoming sitters
February 2019 | Amanda
---
Previous sitters