Benny and Cosmo have moved - we're now in Gulfport/St. Petersburg!
Gulfport, Florida, United States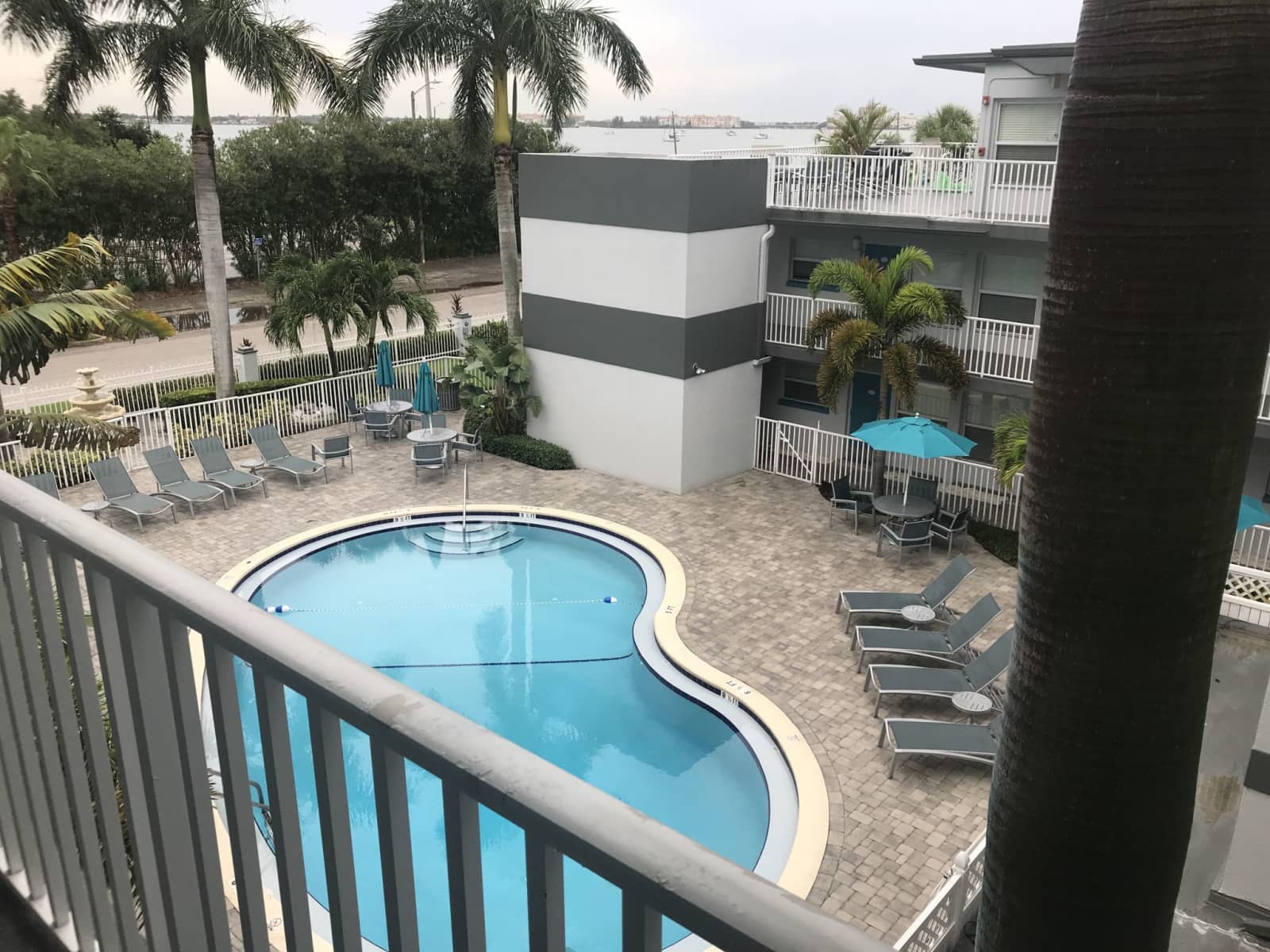 Pets
Dogs
Introduction
HI, I am a Kentucky transplant who recently moved from Miami to Gulfport, a funky small town in the heart of St. Petersburg, FL. I am an architect/urban designer by trade and do quite a bit of traveling for work. I have two lovable rescued dogs that have been with me now for over six years. I don't know a lot about their previous life, but I know that have it pretty good now! They are calm and friendly with new people.

I am looking for HOUSE-SITTERS THAT ARE FIRST AND FOREMOST DOG-LOVERS!
Our Home & Location
I have recently rented an apartment in an ideal location in Gulfport, Florida. The complex consists of three buildings, each with its own pool. I am on the third floor, and you will need to use the elevator with the dogs since Benny cannot go up or down stairs (he's fine on flat ground). The complex is located on the Boca Ciega Bay in the "Key West-y" town of Gulfport. From my apartment you can walk to the marina and Beach Boulevard with its shops and restaurants. It's a funky place with a lot of character! I AM STILL FURNISHING THE APARTMENT SO THE PHOTOS ARE NOT THAT GREAT. IT WILL BE LOOKING MUCH BETTER BEFORE MY TRIP - I WILL UPDATE THE PHOTOS!
Apartment
High Speed Wifi
Beach
City
Responsibilities & Pets
The most important thing I ask is to feed the dogs twice a day and take them outside for a little stroll a few times a day. Since I first started posting, Benny was diagnosed as diabetic. This requires TWO INSULIN SHOTS A DAY - which is really not a big deal. Generally speaking, the dogs (especially Benny), need to go out first thing in the morning, at least 2 times during the day, and at the end of the night before you go to bed. Benny can go about 8-9 hours at night before he gets the urge! If you are accustomed to sleeping 10 hours a day without interruptions, this is not the gig for you. BENNY HAS A BAD HIND LEG, SO YOU WILL NEED TO USE THE ELEVATOR TO TAKE THEM OUT. He sounds high maintenance, but he's really not. He's one of those dogs that is always happy and friendly.
Dog(s): COSMO is 8 years old (Shih Tzu), BENNY is 13 years old