Dog Sitting Opportunities
- Florida, United States
1 house sit - Florida, United States
>
>
Completed House Sits

We like to travel, but are limited because we also like our dogs. Retired airline pilot and ...

Our home is in the worlds largest retirement community. We have a 3 bedroom villa with fenced ...

We would require someone to come a day ahead of time so we can show you how ...

I live in a very active senior community. You may live in my home for free in ...

I have a grandson who lives in the Chicagoland area. I visit he and his family often ...

Hi, we are Kirsten and Jeremy! We live in Orlando with our spoiled pup, Capone. Capone is ...

Hello, my name is Jen and I live in a gorgeous minimalistic,boho chic large one bedroom in ...

We are a couple who rarely travel because we don't like leaving our animals. We are looking ...

Hello- my name is Maria and I live on a beautiful island off the coast of Miami ...
Dog sitting
In exchange for a free retreat
If you love the company of dogs, then dog siting through TrustedHousesitters is a wonderful way to enjoy hanging out with a four legged friend while house sitting. Imagine long walks on the beach or park - dog sitting is also great as way to meet and make friends in a different location and as the mantra goes; life's always better with a dog by your side!
More on Florida, United States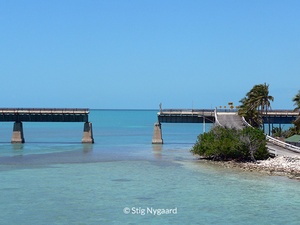 Trying to find free accommodation in Florida, USA? Have you considered taking on a house sitting assignment to reduce the cost of your visit to the Sunshine State? Join TrustedHousesitters.com today and secure a house sitting assignment in Florida that will provide you with rent free accommodation during your stay.
The ideal alternative to high priced holiday rentals, house sitting provides budget conscious travelers with a way to subsidize their stay in Florida. By providing free property care during your visit, you can reserve more of your travel fund for memorable activities that will enrich your Florida vacation.
You'll find a wealth of Florida house sitting assignments on TrustedHousesitters.com, just take a look at the listings below. Register with us today for the opportunity to apply for the Florida house sitting assignments you feel best suit your travel itinerary.
Whether you're looking for an ocean view property in Clearwater Beach, or a family friendly apartment a stone's throw from Walt Disney World Orlando, search TrustedHousesitters.com and connect with home owners who can offer you free accommodation in Florida.
A house sitting assignment in Tarpon Springs will transport you to Greece, despite being firmly grounded on US soil during your stay. Inhabited by a thriving Greek population, moussaka and baklava can be found in abundance along with a daily haul of natural sponge collected by local divers along the coast.
House sit in Delray Beach and make the most of the café culture in the bustling downtown known as Florida's village by the sea. Explore the wreck of the ill-fated S.S. Inchulva during a snorkeling excursion, or shop up a storm in the boutiques along Atlantic Avenue. Perfect for a romantic getaway, a house sitting assignment in this little Florida town will rejuvenate and revitalize your soul.
Of course, Orlando would be the perfect base for a family friendly Florida escape. Search for a house sitting assignment near Walt Disney World and treat the children to a magical vacation without blowing your budget.
Join TrustedHousesitters.com to find free accommodation in Florida and reduce the cost of your next vacation by house sitting in the Sunshine State.
DISCOVER THE WORLD
Near or far with TrustedHousesitters