Beautiful Pool Home in Naples FL Awaits Loving Couple to Take Care of Birds
Naples, Florida, United States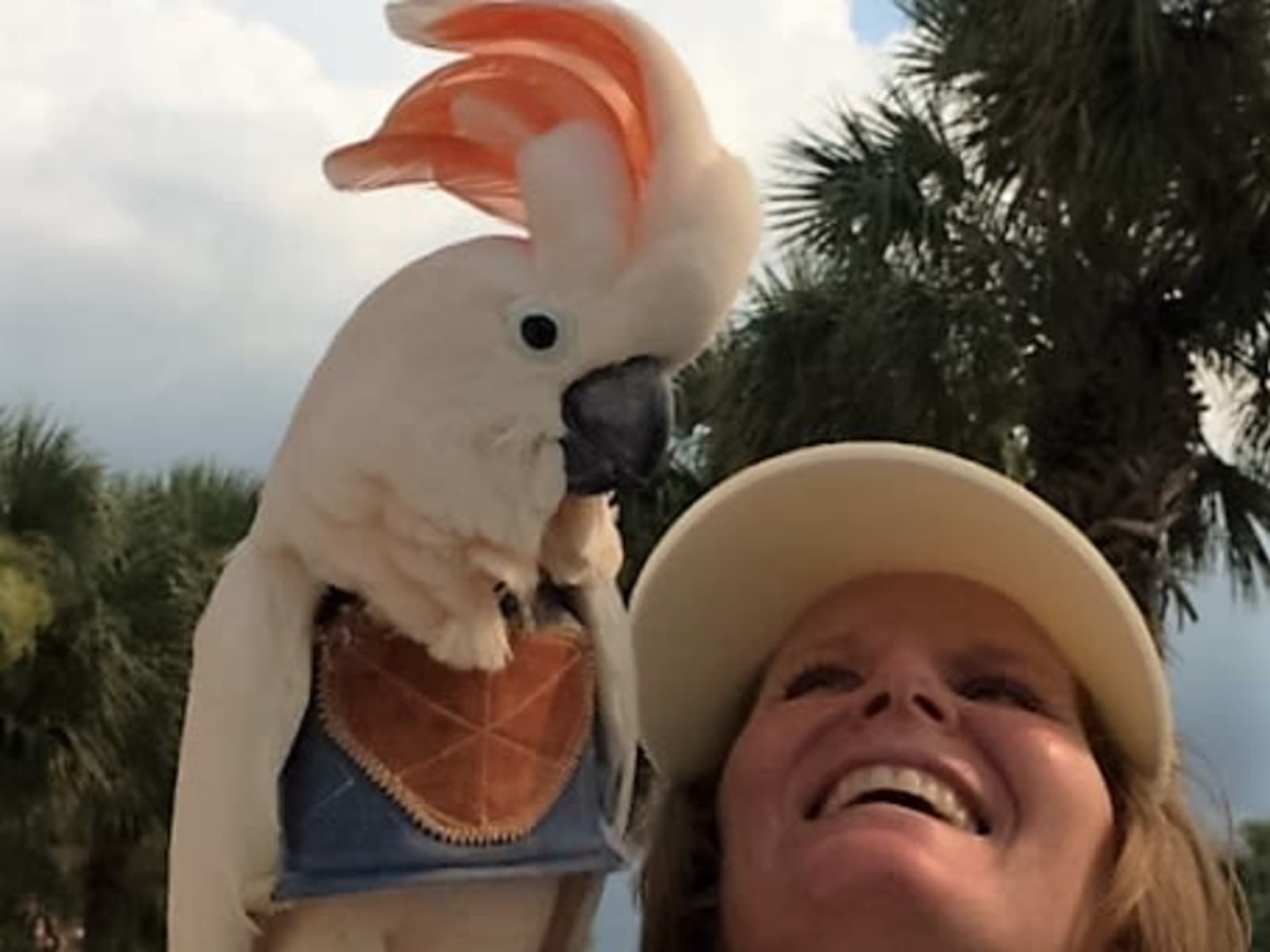 Pets
Fish
Birds
Introduction
Lovely, non-smoking 4 bedroom pool home in Naples Florida awaits you. I love to travel but have put on hold due to getting a rescue Moluccan Cockatoo who is very friendly, like a dog but is very demanding wants to be held and petted a lot...loves attention. I left my Eclectus Parrot for over a month to come back shortly after to a bird that plucks his feathers now so put off traveling for a few years. I feel if I leave them in their home they will be happy and it will not affect them so much for me to go away. The birds are friendly and do not bite if handled properly. Birdie does not bite at all. She will sit on you all day long as she loves to be petted as long as you will do itl My home is a true paradise...come and enjoy Naples at it's best!
Our Home & Location
The home is centrally located close to everything...25 minutes to the beach, downtown, etc...5 minutes to groceries etc...Very spacious comfortable home, grill and lounge around the pool. I'm an avid gardener so enjoy the lush landscaping outback that adds to the private lanai area.
House
Sitters need a car
Car included
High Speed Wifi
Beach
City
Responsibilities & Pets
Feeding the Birds in the morning with Vegetables and Fruit along with seeds and fruit pellets. Putting birds outside in the morning and bring them back inside in the evening for dinner and spend at least an hour to two hours being with the birds by holding and loving them etc...put them to bed around 7:30-8:00 and cover. Clean cage by changing newspaper etc....If possible come at least a day before to show routine and food preparation. Have the days free to do as you wish...lounge at the pool, explore Naples, etc..
Fish: Indoors, Tropical 50 gallon aquarium. Little care a pinch of food in the morning.
Bird(s): Birdie is 31 years old (Moluccan Cuckoo), Kiwi is 19 years old (Eclectus Parrot)