****URGENT REQUEST***Join Mr. Bob for fun and games in springtime Florida!
Panama City, Florida, United States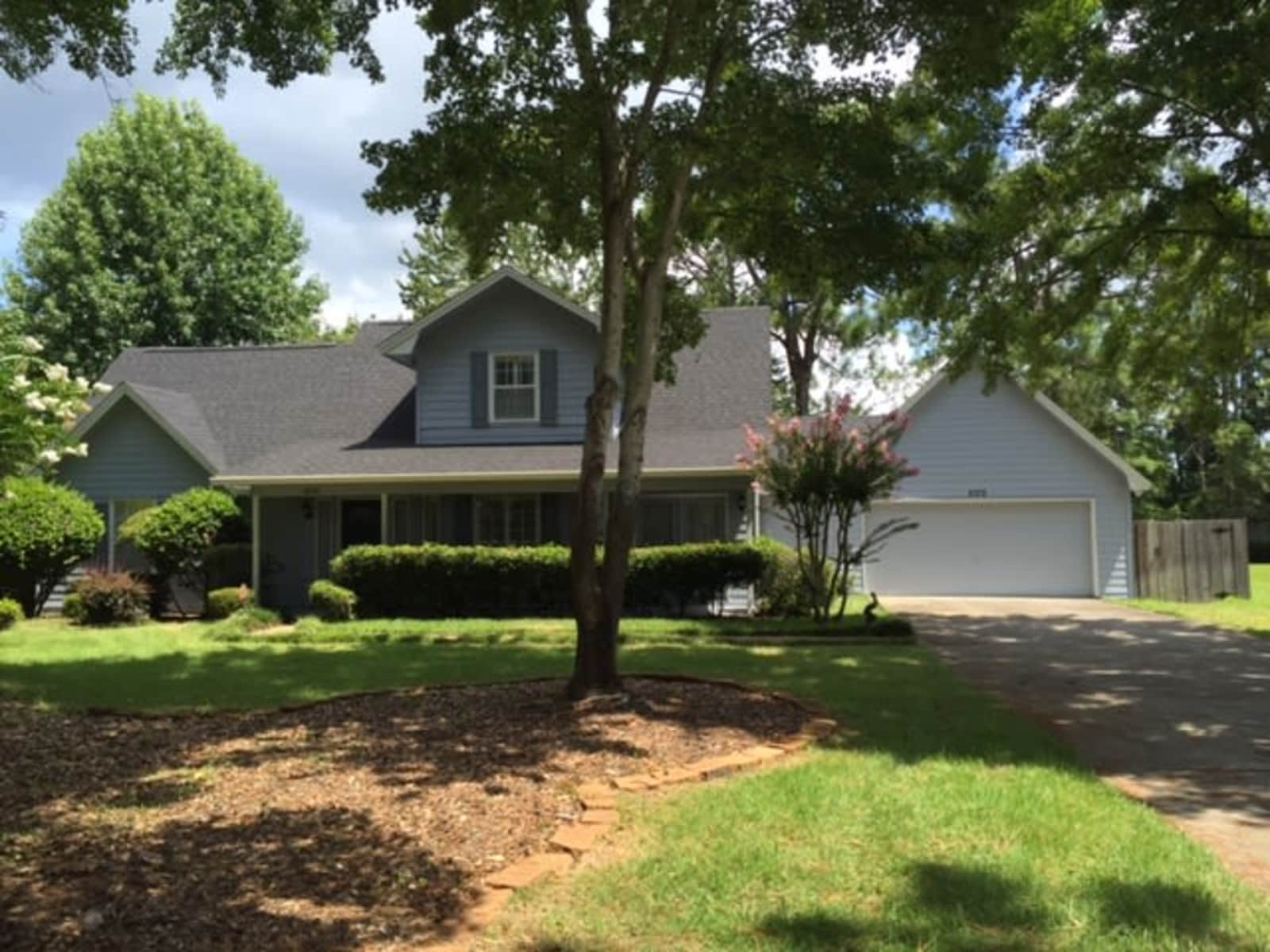 Pets
1 Cat
Introduction
Mr. Bob is moving to England at the end of May and Mummy has to zoom over to find him a palace to live in. It's all happening so quickly and now he urgently needs a companion while she is gone.
Mr. Bob (aka BobCat, PussCatBob, or any combination thereof) is seeking a fun, non smoking couple or companion to join him in Panama City. A grateful rescue cat, Bob loves his home and can't wait to show you around. All home tours begin and end in the kitchen where he spends lots of time trying to convince anyone with thumbs to feed him, lest he perish into dust. When he's not zipping around the house playing with fuzzy balls or napping, he loves escorting visitors around the back garden and sitting on the porch swing and demonstrating his lizard catching skills!
Our Home & Location
We live five minutes from the Mall, about 20 minutes +/- from the beach, a beautiful state park on the Gulf of Mexico, and close to restaurants, grocery store etc. Sadly transportation is essential. We have wifi for laptops, ipads and cellphones. We don't have cable TV but do have Roku & Netflix which have enough stations and programs to last a life time!! But anyway the weather can be SO gorgeous who needs TV?? I must also mention the guest suite is upstairs, so stair climbing ability is a must!
House
Sitters need a car
High Speed Wifi
Beach
Responsibilities & Pets
Mr. Bob's house is in a quiet neighborhood five minutes from Panama City's shopping epicenter where you'll find Panera, Best Buy, the Mall, Starbucks, Target, TJMaxx, Publix's, Sam's, movie theaters and more. But transportation is essential. Seafood lovers always head east along scenic Hwy 98 to visit Apalachicola for their fresh oysters and craft beer but most Panama City visitors make a beeline going west to the white sandy beaches just over the bridge. With St Andrew's State Park, Shell Island, Pier Park, Rosemary Beach, Seaside and Destin (hello outlet malls) all close by, there is an endless array of things to do within driving distance. For those who enjoy quiet days at home, Bob has wifi and occasionally loves cuddling on the couch with a good book or watching Netflix or Roku.


Bob's house requires little beyond bringing in the mail and keeping things tidy. Bob will tell you he needs to be fed approximately seven times a day but don't believe him. Regular feeding, couch cuddling and the occasional toy throwing are all this BobCat really needs.
Cat: PusscatBob is 4 years old