Dog and cat sitting in Atlanta
Atlanta, Georgia, United States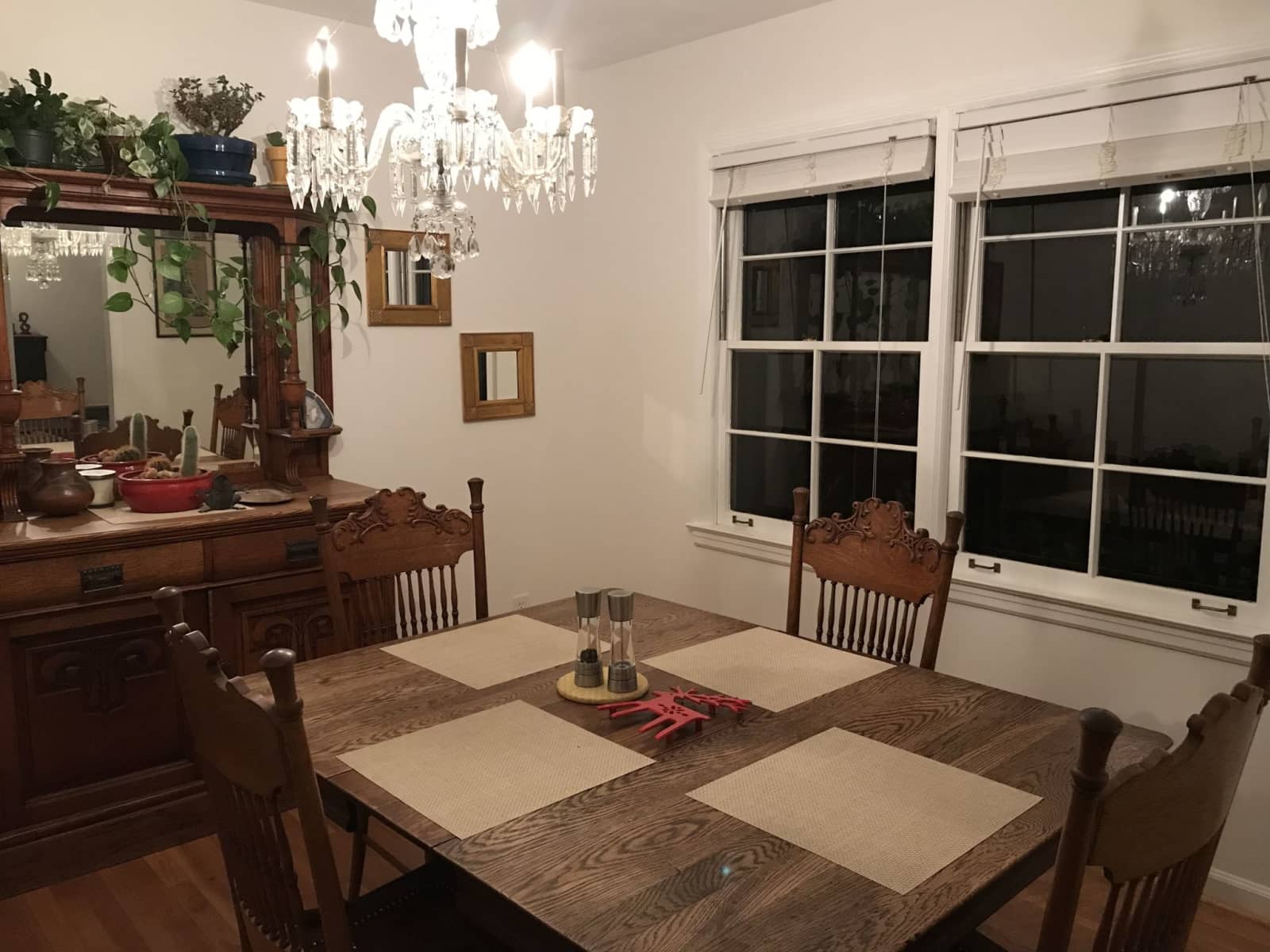 Pets
Dog
Cats
Introduction
We are seeking animal lovers to care for our very large (120 lbs) Great Pyrenees, Odin, and two affectionate cats, Belle and Beau. None of the animals are extremely active, but they like a lot of attention! Odin does need at least two walks each day, but after that he will nap and lounge. Our 1950s ranch home is in a beautiful, wooded area of Atlanta. We are less than 1.5 miles from Emory University and the Centers for Disease Control (CDC). It is convenient to the rest of the city, while also being safe and extremely quiet. The main level of the house is available for house sitters, and includes two fully furnished bedrooms, each with queen beds, and one full bathroom.
Our Home & Location
Our neighborhood is serene and wooded. A 25+ acre park is almost across the street, and features beautiful woodland trails. We are approximately 1 mile from the main Emory University and Centers for Disease Control campuses. We are 10-20 minute drive from virtually all of the main Atlanta attractions (e.g., Piedmont Park, Martin Luther King Jr. center, the High Museum, the zoo). Our home is comfortable but dated (built in the 1950s and not substantially updated since then). It includes high-speed internet, a very large flat-screen TV, a well-equipped kitchen, and three loving animals! There are a few quirks (e.g., kitchen sink requires management to ensure proper drainage and the sliding glass door sticks) and we will provide instructions for how to manage those things.
House
Sitters need a car
Car included
High Speed Wifi
City
Responsibilities & Pets
We ask that:
1. The sitter(s) feed all the animals twice a day,
2. Take the dog (Odin) on two walks each day,
3. Provide the animals with companionship and attention at least several hours each day,
4. Keep the house tidy,
5. Clean the litter box every 3-4 days,
6. Give Odin a pill once each day.

Odin is extremely sweet and good natured, but he is also very stubborn! When walking him, it can sometimes be difficult to get him to go where you want him to go (for instance, he will often try to take us to the neighborhood park, when we are not wanting to go that way!). We will provide an in-depth explanation of the strategies we use when walking him. When we leave the house, Odin gets a treat and happily goes in his crate. He sleeps most of the day, and so is content as long as he gets plenty of human interaction in the morning and evenings.
Cat(s): Belle is 6 years old (Ragdoll), Beau is 6 years old
Dog: Odin is 8 years old (Great Pyrenees)