Pet Sitter needed for two dogs, six chickens and a few fish...
Evans, Georgia, United States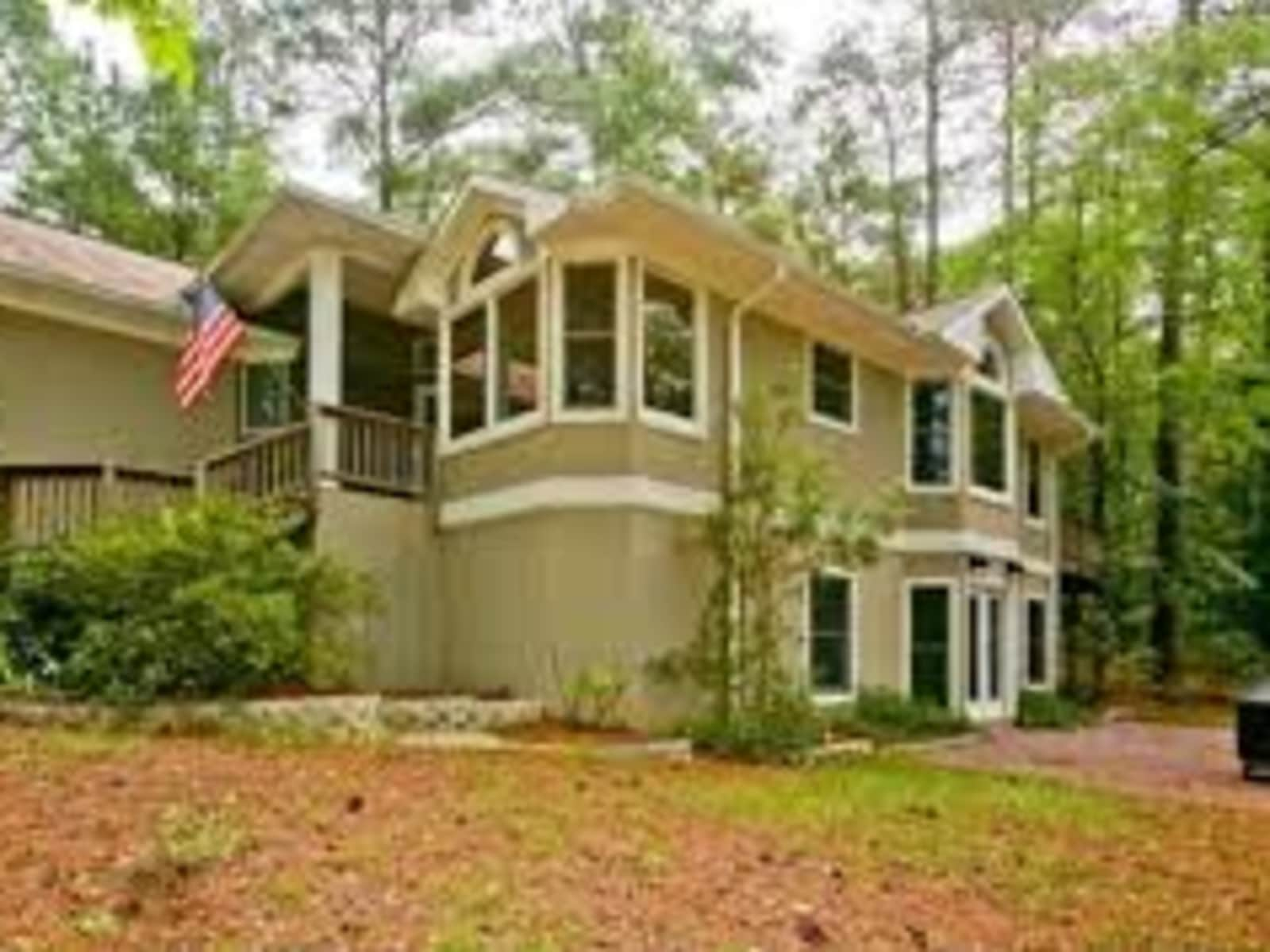 Pets
Dogs
Fish
Poultry
Introduction
Tracey and I will be taking a few short (about a week or two each) trips this year and need someone to hang out with and feed our two sweet and loveable, yet aging pups while we're gone. We have also added six hens and have a few fish to care for.
Our Home & Location
Take advantage of nearby parks, lakes and golf courses. Or check out the local nightlife of downtown Augusta. Or just sit and enjoy the solitude of our little wooded oasis in the heart of Evans.
House
Car included
High Speed Wifi
City
Responsibilities & Pets
The dogs will need to be fed and walked twice a day. We have almost 5 acres and they can be walked off leash throughout our property (they know the trail...). The dogs also require some medication with meals to keep their aches and pain at bay.
We also have a few fish to feed twice a day....
We have added six hen to the family as well. They are pretty easy to care for but do need to be let out of their coop every morning and more importantly secured back in their coop before dusk. + More info
Poultry: Chickens, Six hens
Fish: Indoors, I have four goldfish, a tiny catfish and a plecostamus.
Dog(s): Gidget is 9 years old (Rescue dog), 14 years old, Bailey is 15 years old (Labrador Retriever)