"Peaceful Kingdom Farm"
Pavo, Georgia, United States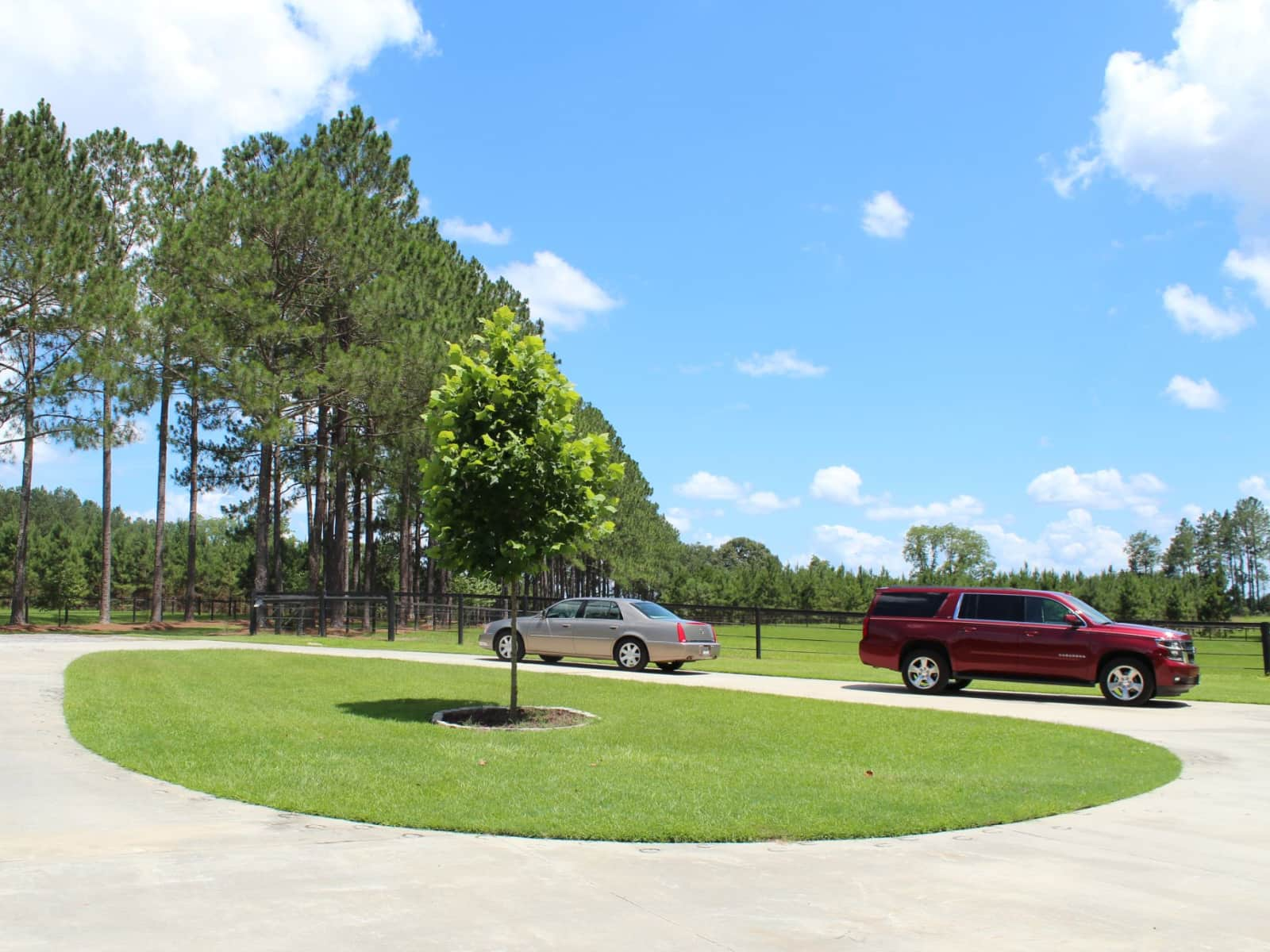 Pets
Dogs
Cats
Horse
Introduction
Greetings!
We are looking for a house/pet sitter to stay in our home with our animal family while we travel periodically. We have two remote cabins in Ontario and travel there fairly frequently during the summer months. We do some travelling in winter months as well. I show Arabian horses and travel to Scottsdale, Arizona in February. The length of our trips is generally from 10 days to two weeks....
We would prefer to find someone that resides in our general area so we could establish a repeat relationship where our animals could become familiar with someone. We would perfer one person for stays.
My husbands's sister has been our sitter for years but she is now taking care of her elderly mother and cannot leave her for long periods of time. + More info
Our Home & Location
Very comfortable country home located on 75 acres with large pond and gazebo. Quiet and private with no view of road or neighbors. 1 mile outside Pavo, Georgia, 15 miles from Thomasville, Georgia, about 50 minutes from Tallahassee.
House
Sitters need a car
High Speed Wifi
Countryside
Responsibilities & Pets
The animals are very used to a regular routine with feedings the same time each morning and evening. The feeding routine for all animals combined is very simple and takes about 10 minutes AM and PM. Dogs are taken to the groomed pond on the golf cart once (or twice) a day to run and exercise. All three dogs live in the house, (with rules). Although, there is a nice kennel that we use periodically for short periods of time. The cats are barn cats and stay ouside. The old cat (Motor Mouth) has severe cataracts and is basically blind but he does fine with feeding - stays very close to the barn, and likes to be touched and held once in awhile. Encore, the horse, is a retired show horse and lives in the pasture. His care is very simple. He gets feed in a tub twice a day and water. There is no handling whatsoever so anyone can do it.

Only the sitter is allowed on the premises, with no outside visitors.
Horse: Magnum Encore is 19 years old (Arabian horse)
Cat(s): Dopey is 3 years old, Motor Mouth is 15 years old
Dog(s): Ace is 15 years old (Labrador Retriever), Pistol Pete is 5 years old, Waif is 6 years old (Mix-breed)