Boise is on lots of top 10 lists--Come see why!
Boise, Idaho, United States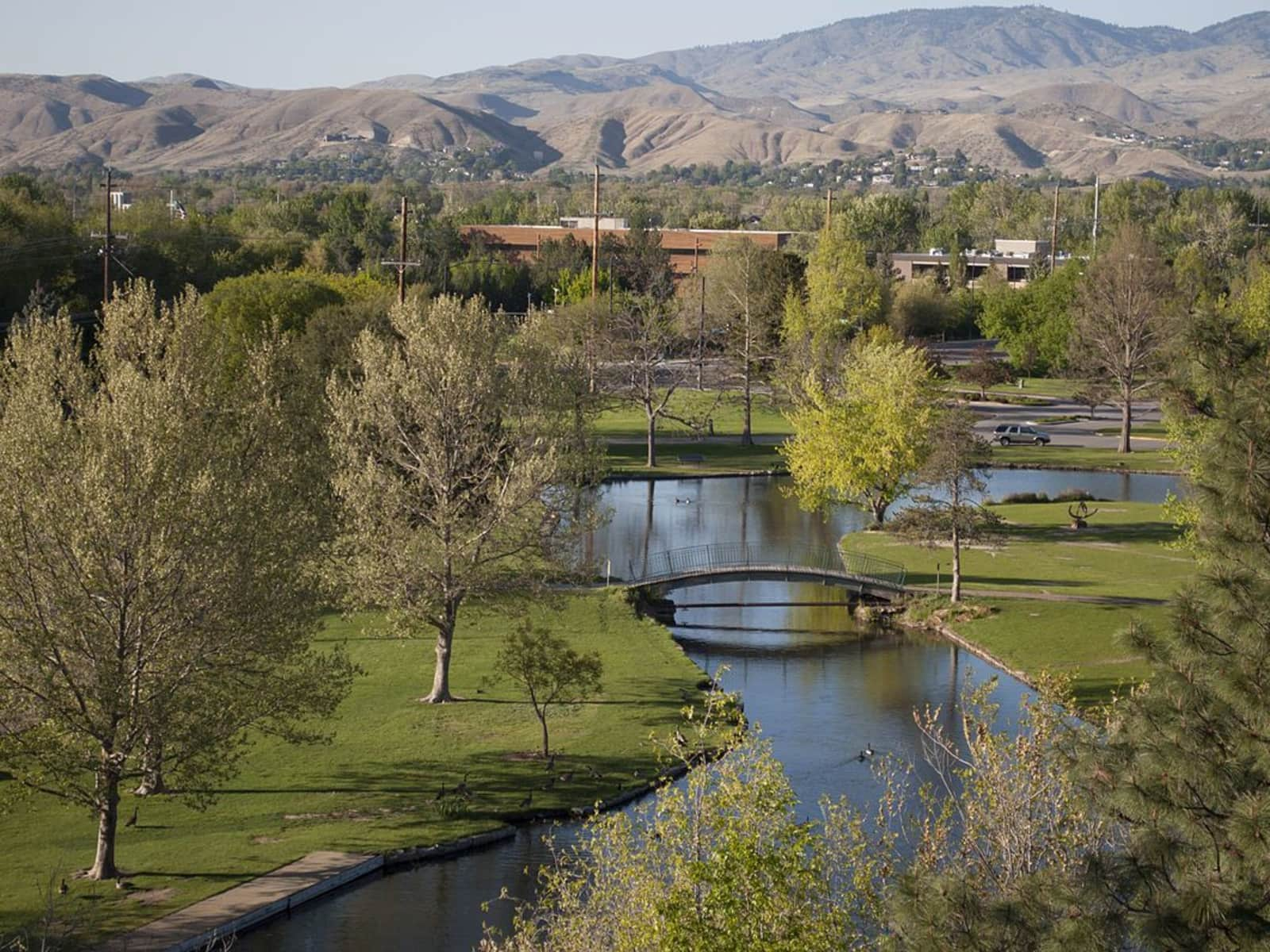 Pets
Dog
Reptile
Fish
Introduction
We travel frequently and often find ourselves scrambling at the last minute to find a pet sitter. We love our dog, Crush and are loath to board her, and now with Morrie the BP--we know it takes a certain kind of someone to care for our animals like we do... So excited to learn about this platform and hope to use both sides of it!
Our Home & Location
Boise rocks! There is the nearby Greenbelt and beautiful parks that line the river, an awesome downtown with a happening nightlife and great restaurants/breweries, nearby white water rafting, hiking, mountain biking, skiing. We love living here!
House
Sitters need a car
High Speed Wifi
Family-friendly
Mountain
City
Countryside
Responsibilities & Pets
11 yo Crush (mixed breed and SUPER sweet!) is mostly a home body these days since she's got arthritis--but she still loves to romp in the nearby dog park. We limit that now because she tends to injure herself. She likes to come and go between the back yard and the house and always sleeps inside. We need someone to feed her 2x daily, let her in and out, and give her lots of love when you're at the house. For Morrie and the fish, we need someone to take care of their lights. (IF YOU ARE UNCOMFORTABLE WITH SNAKES WE CAN TAKE MORRIE TO A FRIEND'S HOUSE WHILE WE ARE AWAY!) Feed the fish daily and if we're gone for more than 2 weeks, and if you choose to keep mellow Morrie around, we also need someone to go to the nearby pet store to obtain live medium feeder rats, move him to his feeder container to eat, then move him back. Fish and reptile tanks also need kept clean when we're gone for long periods--but this is very simple. Sitters are welcome to explore Boise and the surrounding areas most of the day as long as Crush is not left inside longer than 6-7 hours--and on nice days, she's fine in the backyard.
Fish: Indoors, small, various freshwater
Reptile: Mori is 4 years old (Ball Python)
Dog: Crush is 11 years old