Ruby Girl in Boise
Boise, Idaho, United States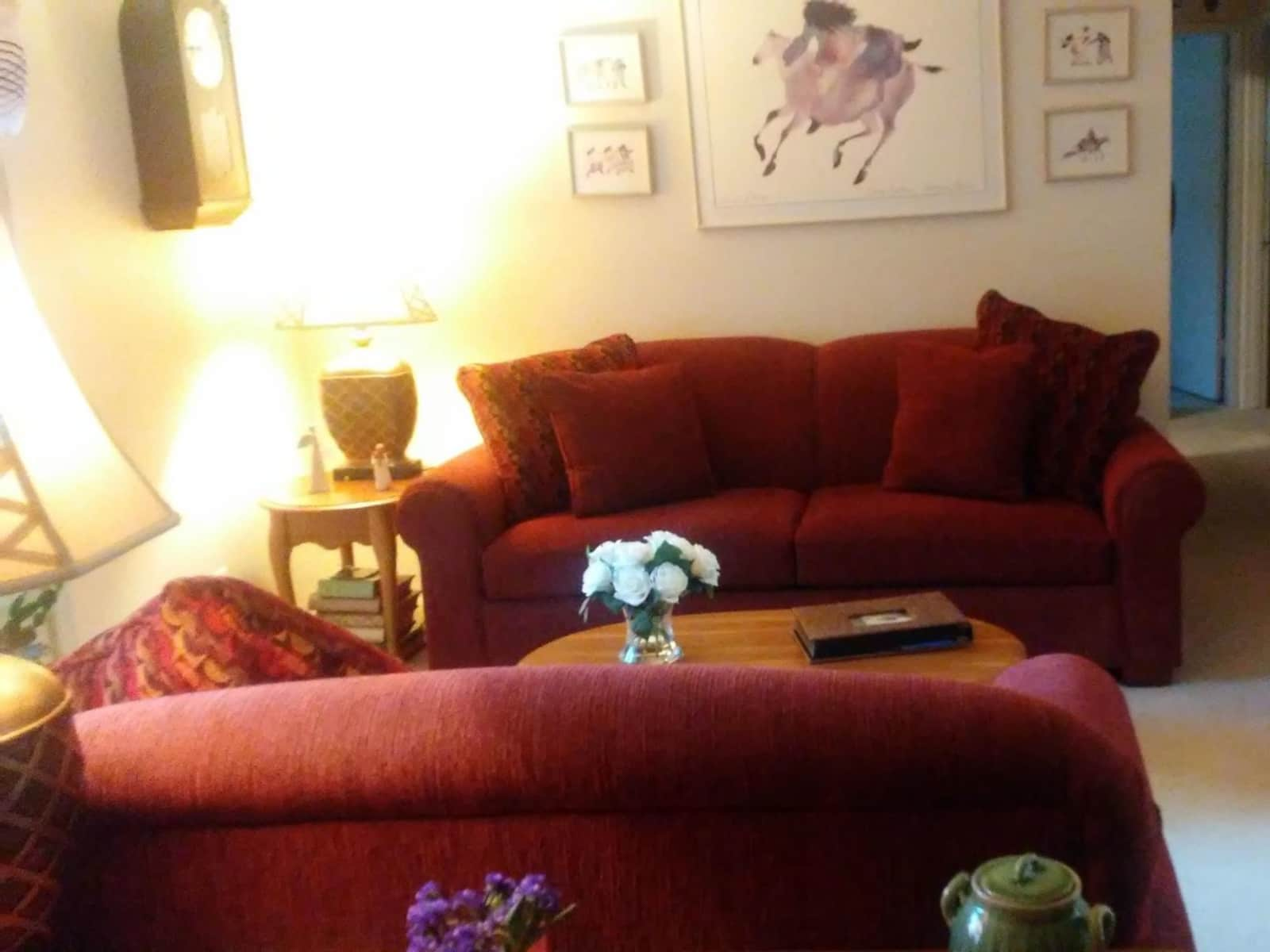 Pets
Dog
Introduction
I am a retired university educator and enjoy traveling, reading, walking, volunteering and being with friends. I had a wonderful sitter last September & October when I went to Croatia. This summer I am taking a road trip to see friends on the way to my daughter's wedding reception in Wisconsin. Tentative dates are May 31 to July 4. Ruby would prefer to stay at home and she will be much happier there than at a boarding facility. She is an affectionate, loving, friendly member of my family and I want her to be safe and happy while I am gone.
Our Home & Location
My home is in an older neighborhood about five blocks big. Lots of mature trees and flowers containing furry neighbors- birds, squirrels. My neighbors are friendly, very nice and helpful which is one of the reasons I continue to live here. My house is about 1400 square feet and has two bedrooms, two bathrooms, kitchen, living room, dining room, family room, and a small computer/storage room. There is also a lovely patio and yard. Parking consists of a carport and driveway plus street parking. There is a shopping center with a supermarket, library, restaurant, florist shop, liquor store, dollar store and fitness center a ten minute walk away.

The capitol of Idaho, Boise is home to beautiful parks, great museums, active downtown, and unique attractions. Take in scenic views from the Boise River Greenbelt, admire contemporary art at the Boise Art Museum, and visit the vibrant Capitol City Public Market. Best things to do in Boise include the Discovery Center of Idaho, Zoo Boise, the Aquarium of Boise and the World Center for Birds of Prey. Boise State University is nestled by the river and provides special events, football and of course, education. Boise is a cute little college town! The surrounding area offers fun activities for outdoor enthusiasts and historians. I enjoy Boise because of the independent and creative spirit not found in many cities.
House
Sitters need a car
High Speed Wifi
Mountain
City
Countryside
Responsibilities & Pets
The most important responsibility is to make sure that Ruby gets lots of attention and loving. She is very affectionate and likes to cuddle. She loves to take a walk in the neighborhood and at the park and I try to get out three times a week. She would love it if it was every day. Ruby likes to be brushed, but outside please. She will travel in the car but needs her Thundershirt on to alleviate anxiety. There is a doggie door so she lets herself out for bathroom breaks. Poop 911 picks up the poop in the yard once a month and it works fine. There is a an automatic sprinkler system for the lawn but the patio flower pots need individual watering at least twice a week and the front yard flowers need some extra water once a week. Adam, the lawn guy, cuts the yard every other week so I will make sure that happens while I am gone. Vacuuming once a week is a good idea.
Dog: Ruby is 5 years old (I don't know)