Wooded view of a forest in the city of Chicago
Chicago, Illinois, United States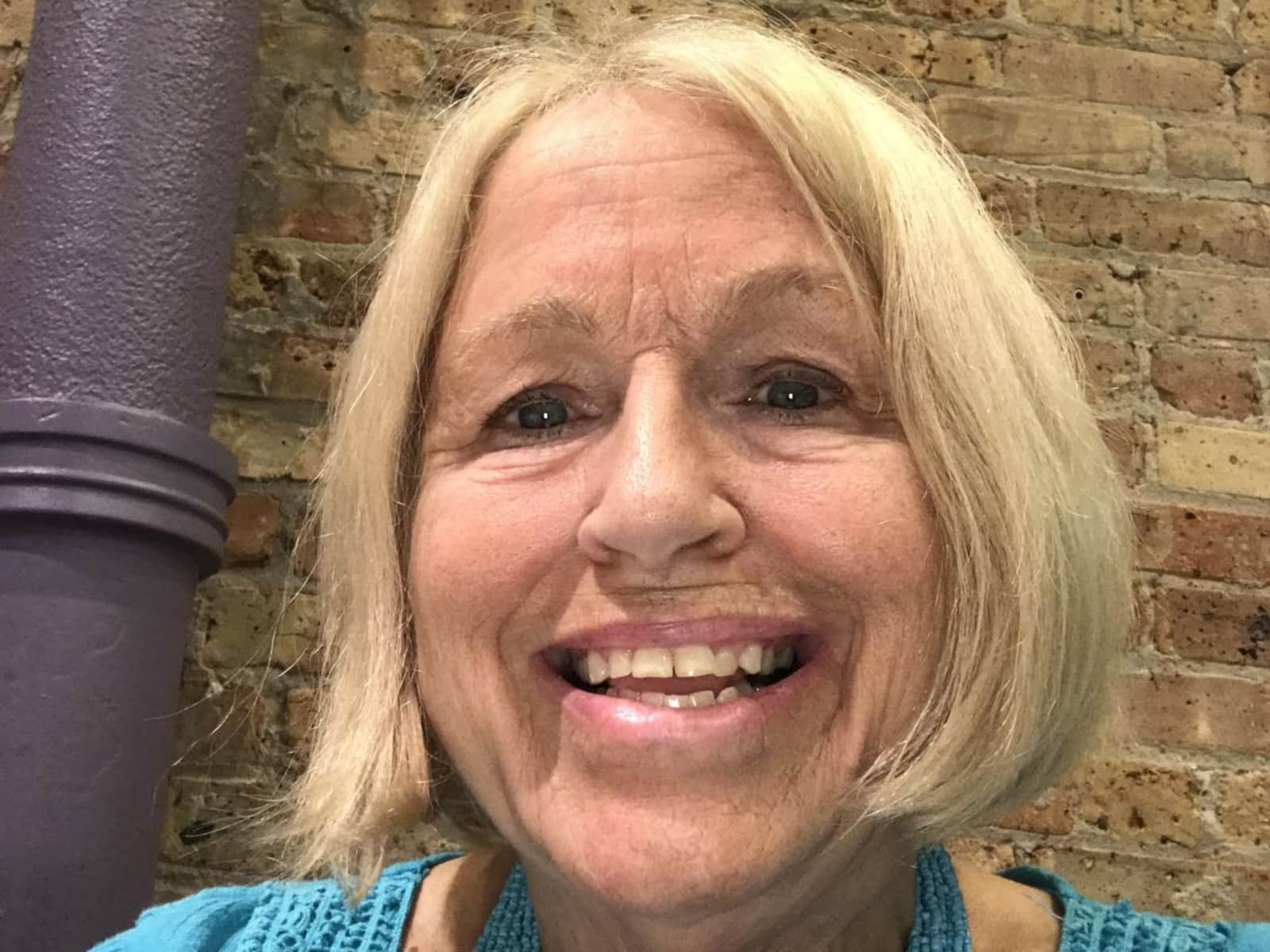 Introduction
I am 63 y.o. I live in a condo in Chicago with my little dog, long-hired cat and African Grey parrot. Each one of my animal kids came from a rescue. In the summer, the dog and cat love to spend their days on my balcony staring out into the woods. I am careful that Bongo, my parrot, does not get outside.I have had 3 open-heart surgeries, so I'm trying to get through my 'bucket list'. I went to Borneo to see the orangutans, next it's the gorillas in Africa. I work part-time as a receptionist at a dog-friendly ad agency in Chicago. I plan on leaving my 2016 Kia Soul for my house sitter. My building is just north of downtown. and it has an elevator. My building overlooks a public park, with wooded trails and a bike path and the Chicago river. There is a large grocery store nearby, with various sandwich shops.
Our Home & Location
My place is very close to the main highway into the city; it's approximately 8 miles north of the center city. It's not far from O'Hare airport. There is a bus stop not far from my neighborhood. However, you probably would prefer to just borrow my car for runs to the grocery store, etc.
Apartment
Car included
Disabled access
High Speed Wifi
City
Responsibilities & Pets
My cat loves to be brushed. She needs her litter box scooped once a day. She eats 2 cans of food at night, and no dry food. I keep clean fresh, water out at all times for each of the animals. The dog generally goes out when I wake up, at noon, at approximately 3 and eats a can of food at night. I keep dry food in her bowl continuously. The bird gets fed in the morning, dry food and some fresh almonds. I clean around his cage and put new things in his cage to tear up on a regular basis. When home, I prefer that 2 doors on the front of his cage are kept open, he likes to stand on his 'front porch'. Also, when given the choice he prefers to poop outside his cage.