Cat & Home Sitter
Evansville, Indiana, United States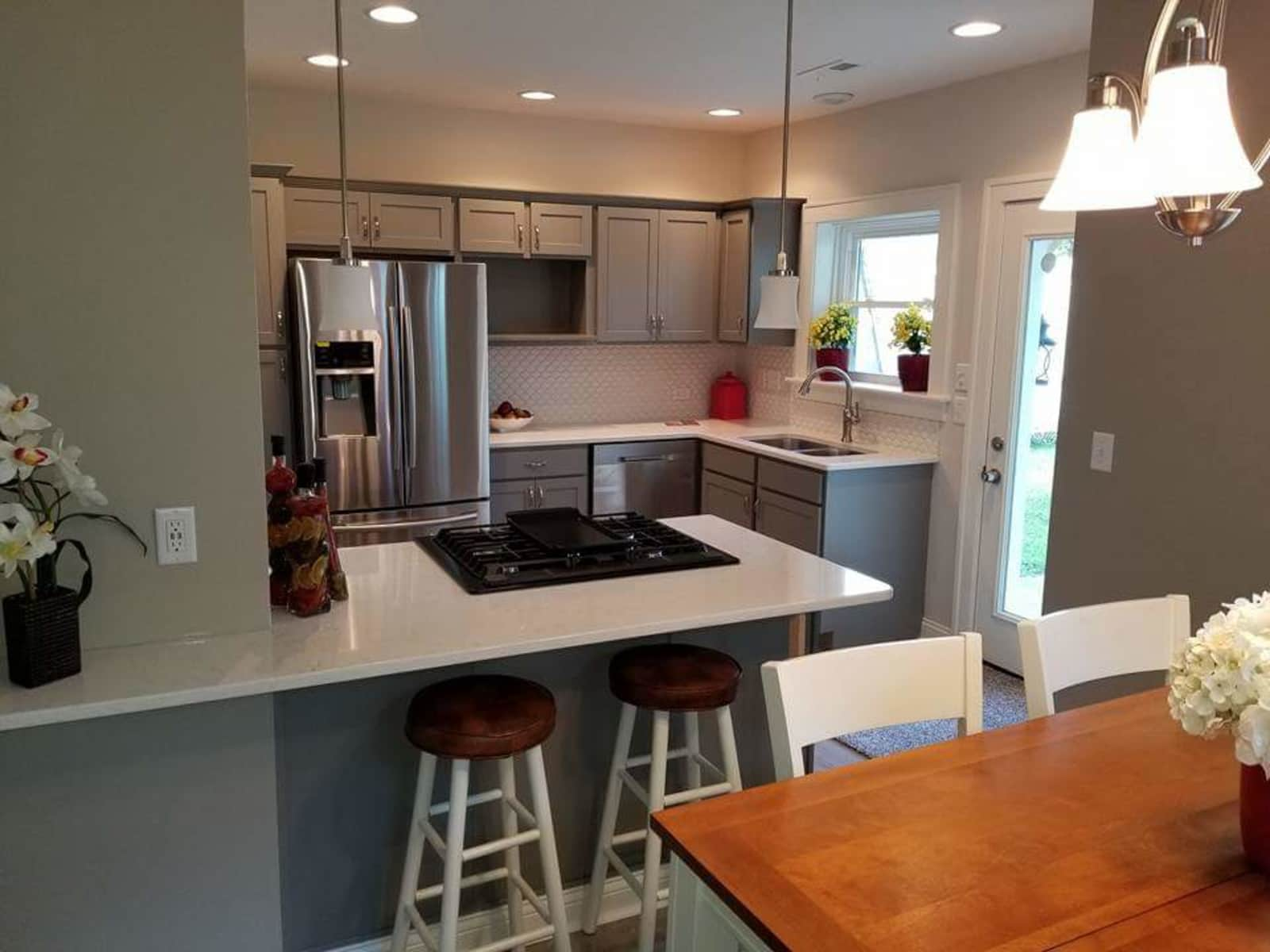 Pets
Cat
Introduction
Thanks for viewing my listing! I have a mature, female calico named Chloe. She is potty trained and front declawed. I will be out of state this week attending a ministry class and would love for someone to keep after her. She is very snuggly and loving and mildly lazy since she's older. She would need daily litter changes, water and food refills and maybe the occasional treat. She's easy going and loves your attention. Very approachable and chill.
Our Home & Location
Downtown is nearby with wonderful places like the Riverwalk to see sunsets and sunrises, Moe's house where they make handcrafted cocktails, & Bru Burger which has amazing food. If you like pizza, Azzip and MOD's pizza are a favorite for quick. A local pizzeria down the street offers gourmet pizza by the slice within biking distance called The Slice. If you're wanting to enjoy some night life, Franklin Street has many bars to offer. If you're wanting a brew, check out Tin Man. Neighborhood is established and very quiet. Mature trees and near a private college so walks are nice when weather permits. A few blocks away is a cute, hipster coffee shop called Honeymoon Cafe.
Responsibilities & Pets
Feed & water refills. Daily litter box scooping (perhaps refill as necessary). Snuggles, love & play. Treats sparingly. Kitty is not allowed on the couch or upstairs or way down in the basement and I will have gates up to block those spaces off. She is pretty good about it. Chloe is deaf but knows some visual commands. One finger shaking NO means just that. Spirit fingers down to her means come or you're welcome here or petting time. (It seems to work!) Chloe likes to go outside but because I have no fence, she is not allowed outside since she's front declawed-- so watch out, she's not fast but will seize any opportunity to go outside if you open the back door. She tends to sleep on her chair in the living room or in her cat bed in the dining room. PS. She loves shoes, typical girl! ;)

Looking for someone who will be respectful of my home (no shoes in the house), mindful of lights, cleanup after yourself, etc. You would have access to my cozy, spare bedroom with a comfy twin bed, the main bathroom, my outdoor patio and all common spaces including a very open kitchen. Please no entry in other bedrooms in the home. Feel free to use silverware and basic plate-ware. Please do not use any vintage-ware in the hutch. Bring in mail/packages.
Cat: Chloe is 13 years old