One cat, lovely house, university town in Iowa, USA
Iowa City, Iowa, United States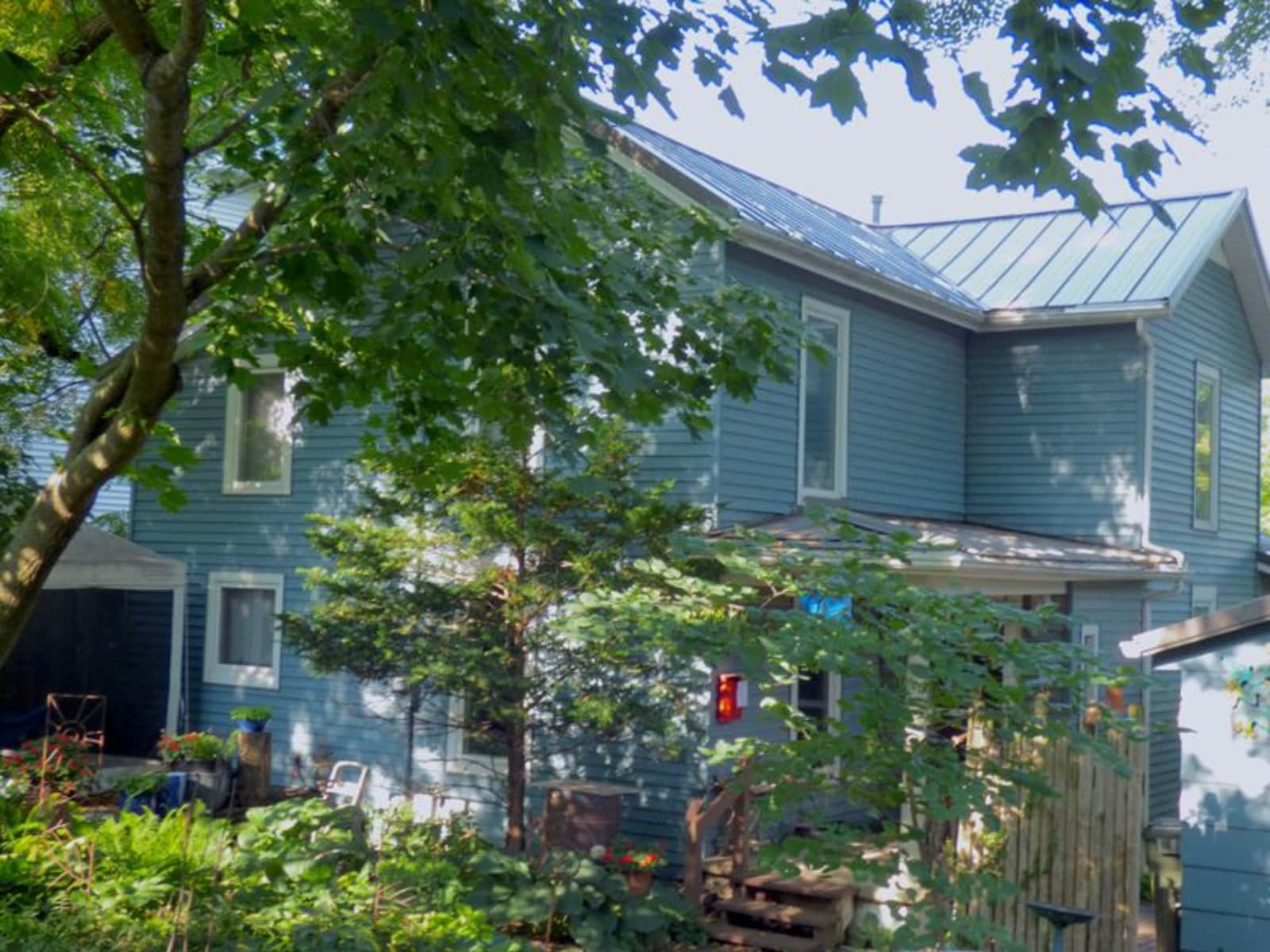 Pets
Cat
Introduction
We are two women, married, retired, who enjoy traveling. Over our 30-some years together we have always had a cat and always hired someone to stay in our house for our several trips each year. We travel more now, and need more frequent help. NOTE We require our pet sitter to be female! Our cat has not known many men and tends to be nervous around them. We are both artists, and do painting, jewelry work, fiber arts, mosaics, and mixed media projects; our house serves as our studios as well. Other interests in addition to travel include reading, being outside (hiking, gardening, bird watching), yoga, cooking, photography, and music.
Our Home & Location
Our house, a renovated two-story with two bedrooms and two full baths, is in a quiet neighborhood. Our small city's downtown is a mile away (20 minute walk through quiet residential streets). There are grocery stores, restaurants, library, yoga studio, Quick Care medical clinic, hardware store, gas station, and park within a few blocks as well. The university campus is adjacent to downtown and stretches across the river that flows through town. The university provides cultural events all year, and the concert center is also walking distance from our house. We have great restaurants, an excellent local bookstore, local theater, shopping malls, a reservoir for kayaking. There is also a city bus stop two blocks from our house.
House
Sitters need a car
High Speed Wifi
Countryside
Responsibilities & Pets
The litter boxes (2) must be cleaned daily, and specific instructions will be left for that. We have an automated feeder which needs to be checked often and re-filled if necessary. We will leave enough food for the entire sit. Ziva's water bowls need cleaning and refilling daily; there are three of them. Three small house plants will have watering instructions next to the pots. Some outside flowers (one group of porch plants, one group of deck plants, and two small flowerbeds by the driveway) will need watering several tmes per week in the summer. Snow shoveling from front steps to the street during the winter is likely. Our old cars need to be started several times a week while we are away. Mail needs to be collected and put in a box left for that purpose, and trash/recycling bins need to be used and set out next to the street once a week. I will leave a written, detailed list and instructions as well as emergency contact numbers.
Cat: Ziva is 10 years old
Upcoming sitters
June 2019 | Carla