New Orleans Uptown home
New Orleans, Louisiana, United States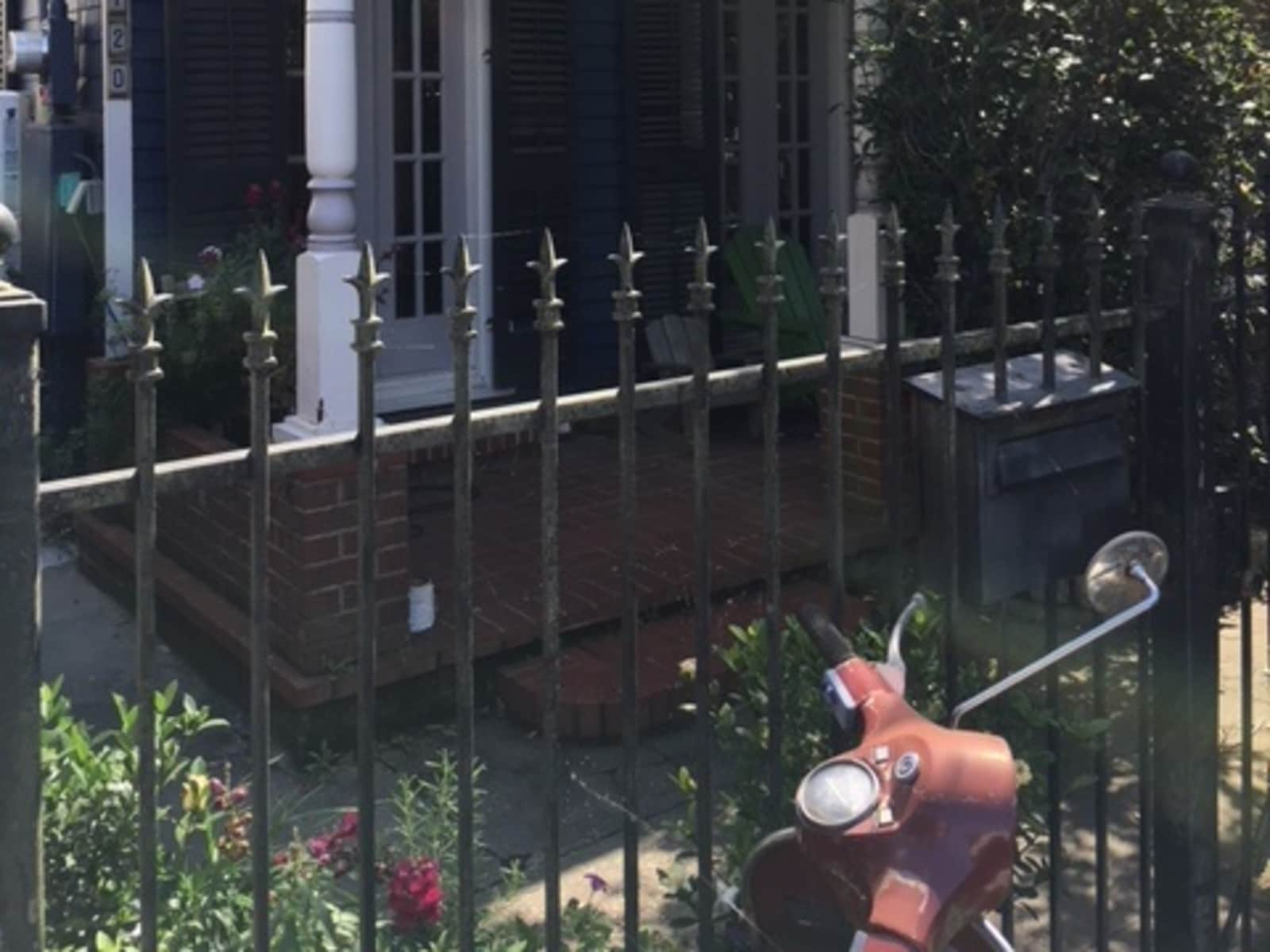 Pets
Cats
Fish
Introduction
We are a family of four headed to our house in New Brunswick, Canada, for most of June and all of July. We have a very comfortable and charming 160-year-old home in a great area of Uptown New Orleans. There are four cats that will need caring for during our trip (including two kittens) so the potential housesitter must love cats. We'll have someone to care for the yard during our absence, and we have a small short-term rental apartment in the back garden for which we will need several turnovers in that time as well (that's separately negotiable and not a dealbreaker).
Our Home & Location
This area of Uptown is central to everything and walkable to all you need in daily life -- grocery stores, restaurants, shops, cafes and bars, along with parks and a library. Our house is over 160-years-old with charming Victorian details and is very comfortable.
House
High Speed Wifi
City
Responsibilities & Pets
Turning over short-term rentals in our small back garden apartment (we will pay a sep. fee to the housesitter for each turnover during our trip). This involves washing and changing sheets, vacuuming and dusting, cleaning bathroom and restocking items within. We also need a cat lover to care for our very sweet indoor cats and to feed my son's fish once a day.
Fish: Indoors, Simple fish tank, just feed them once a day.
Cat(s): Dymphna, Mao is 6 years old, Spitfire is 2 years old, Tardis
Previous sitters
June 2018 | Tati