FUN LOVING ENERGETIC SITTER TO LOVE ON OUR BABIES
White Plains, Maryland, United States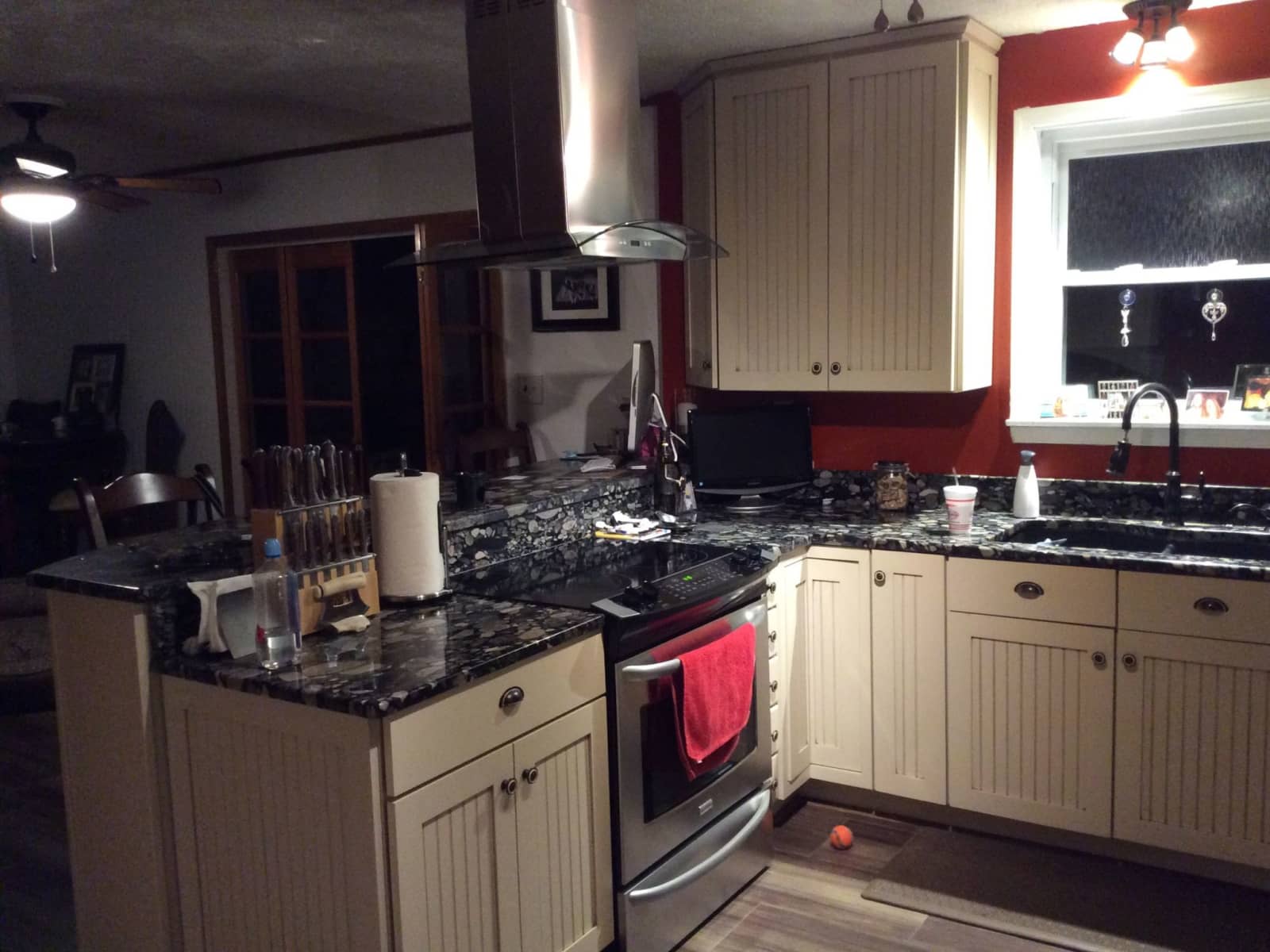 Pets
4 Dogs
Introduction
UPDATE. Our Saint Bernard has passed away now but we just rescued 2 of the sweetest little sausage dogs. They belonged to a friend of mine who passed away in Nov & then her husband passed away 2 months later. Everyone gets along great & it is a house full of love bugs & cuddles.
I will post pictures soon of the 2 Doxie's.


We are a couple who Love to travel the world & knowing someone is taking care of our home & pets the way we do isn't always easy to find. We are easy going laid back & Have dogs that are super sweet, happy & friendly. We live 20 miles from Washington DC so very close to go in & out of the city for the day to do your sight seeing. We live in a 1900sf ranch home so no steps here & nice quiet neighborhood with Wonderful neighbors who will help with your needs while here. If you would enjoy caring for our happy babies then please get in touch. Our Luther is 60lb ball of Love & will greet you with a toy & smile every day. Truffles is our little pocket dog & 11lb of tender love. Mocha & Latte are sister & sweet loving little girls just looking for a lap to lay on. They all love to play ball together & chase Luther around the large fully fenced back yard Both also none shedding so for allergies, they are wonderful.
If you feel like you would enjoy exploring our home town & sights around then please let me know. We travel alot & always got something on the books. The babies are so sweet & friendly & melt the hearts of anyone who meets them. :-). I have lots more pictures of the home & babies but here only allows what's on here. So feel free to ask & I will be glad to email them.
Our Home & Location
Since we live just 20 miles outside of Washington DC there is so much around us in any direction. You could look up things to do in 60 miles radius & see everything around from MD20695. The New MGM National Harbor is just 20 minute drive & so fun to visit. We are very southern MD & close to VA boarder so spend alot of time over the bridge in VA. Annapolis & Baltimore are hour north of us & fun to visit. Local little beaches & bays around too. Nice nature parks. Our home also has a big wide long drive way so if you have a motor home there is ample space to park it.
Nice big yard to relax in either by the pool or around the fire pit. Giant gas grill & a pellet smoker if you love to cook. We love our kitchen so if you enjoy to cook, there is nothing missing here. Hall bath has jetted tub, master bathroom has a steam shower which is great in winter months if feeling a little chest cold coming on. Guest are welcome to use that too. Planked Salmon is a favorite on the smoker grill. Bird watching is a treat since we feed so many. Any questions, ask away. You will fall in love with our happy fun fur kids. Must be none smoker or only smoke outside.
House
Sitters need a car
High Speed Wifi
Family-friendly
Beach
City
Countryside
Responsibilities & Pets
Our main focus is the dogs, feeding them, cleaning out their bowls & fresh water each day. Picking up poop, they would love a walk if you wouldnt mind. & enjoy someone to play ball with them. They have a fully fenced in secure yard & doggie door. They love belly rubs & affection & all love to sleep on the bed, they get curled up & don't move till you get up in the morning.! Luther will come & go, hes got beds in every room. But our home is their home & noting is off limits. We just bought a next king size adjustable bed with the most comfortable latex mattress. You won't want to get out of it... it's also split king so you each can adjust your own side. !
Doggies are fine alone for several hour in day if you want to explore but would like for then to get plenty of cuddles while you relax in evening. They have doggie doors. Luther loves a walk & so does everyone else if your up for it....Their all very easy. Mocha is over weight so she has trouble walking far & her little pads can bleed if too much for her but getting her weight down is helping her a lot. She's come a long way in the couple months we've had them....
Oh we feed all the birdies too, Its a Bird paradise here & we have every kind you dont always see every day.... We could have some plants to water depending on time of year. We do have an acre of land so cutting the grass in months needed would be helpful. We have a riding tractor though so its easy. I can arrange for someone to come cut it though if needed, that isnt a problem. We have a wood stove so also use that to heat the home in winter but back up oil heat too if not comfortable with a wood cozy stove that I just LOVE in the winter months. We would have the wood stacked high outside the door ready for the sitter though. Other than that just general duties in a home, I even have a Romba to make life easier for keeping floor clean.!! I would just ask for things to be left pretty much like they where when you arrived here & for me not to come home to dirty home. :-) We do also have an above ground pool which is open summer months but very easy to care for. It isnt a big home but very cozy with 3 bedrooms & 2 baths. Will post pictures in the next week or so of other dogs but I can email some too. Their long haired Doxies & so pretty. + More info
Dog(s): Truffles is 9 years old (Shih Tzu), Luther is 9 years old (Labradoodle), Mocha is 11 years old (Dachshund), Latte is 10 years old (Dachshund)