5 days in Baltimore Urban Oasis
Baltimore, Maryland, United States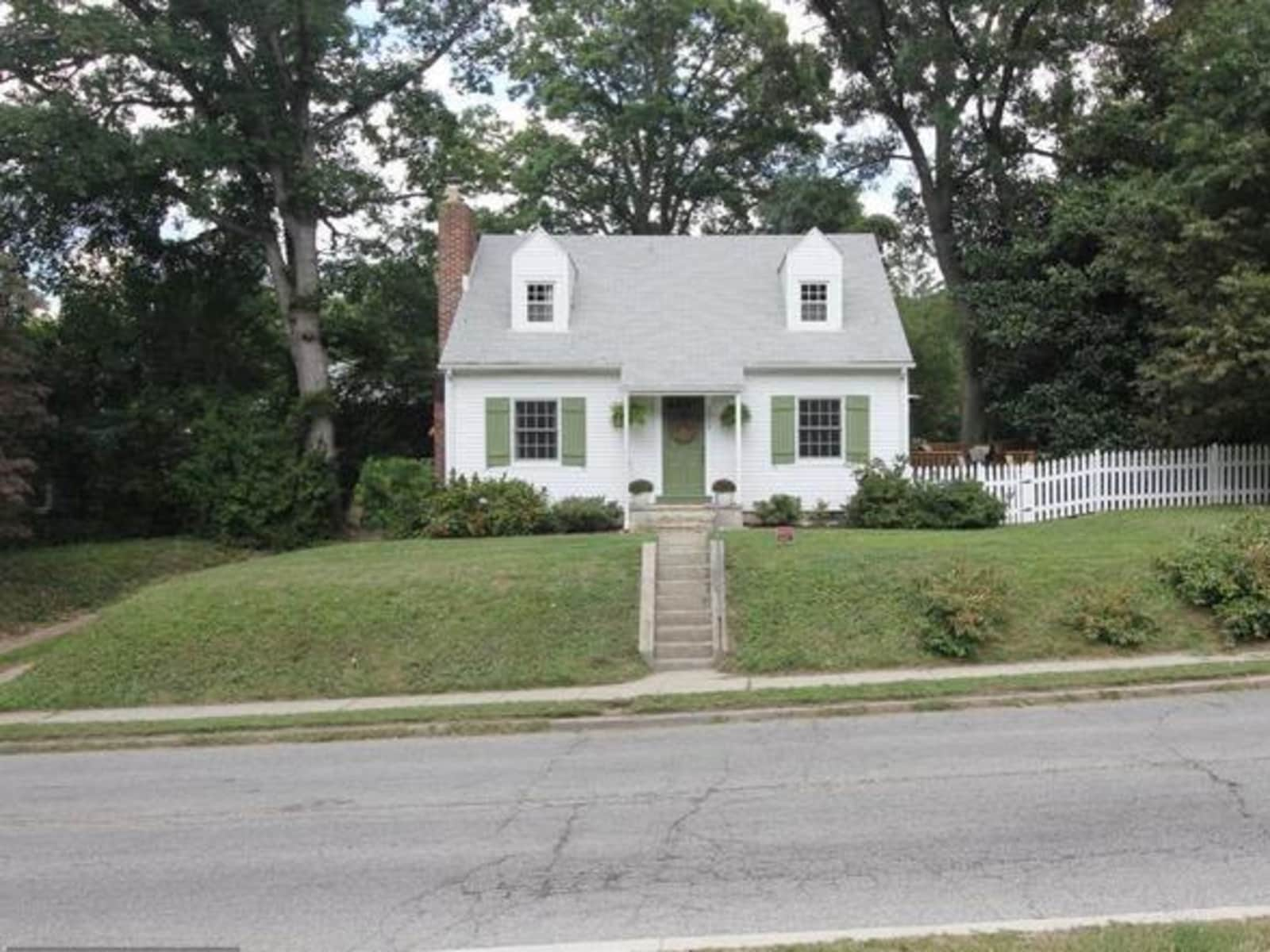 Pets
Dog
Introduction
We are a husband and wife in our early thirties. We're young professionals who work from home remotely. We will be traveling for business to NYC. We are looking for someone to stay at our house and care for our dog Olive, water our plants, and enjoy the neighborhood while we are away.
Our Home & Location
Home
The house is a recently renovated 4 bedroom house. We have 1 King bed, 1 Queen bed, 1 queen pull out couch and a single daybed. We have a well-equipped kitchen, 2 full baths, washer and dryer, nice shady backyard, and large porch which is great for summer evenings. We have AC window unit throughout, though the house tends to stay cool downstairs.

For entertainment we have we have wifi, and a tv and Chromecast for netflix/hulu/hbo.
We have a bonus room in the basement for lounging....

Neighborhood
Our house is tucked away in the Arcadia neighborhood in northeast Baltimore. Arcadia is a picturesque neighborhood. The quiet, tree-lined streets make for a peaceful small-town setting just minutes from downtown Baltimore. It's a short car ride from almost anything in Baltimore. The house looks over Herring Run Park, 375 acres of woodlands with gorgeous trails and paths for walking or biking. Our lot is enveloped with trees and greenery making it feel secluded though there are neighbors all around. Restaurants, coffee shop, and grocery store all within a few blocks.
Harford Rd runs through our neighborhood. Harford Rd is a long stretch of quintessential Baltimore comprised mainly of privately own businesses and restaurants. It's a mixture of mom and pop shops that haven't changed a lot in 30 years mixed with new development with modern conveniences. Try Mastioni's for fresh homemade Italian ingredients or carry out sandwiches, Big bad wolf BBQ for affordable yet delicious smoked meats, Kokos, possibly the best crab cakes in all of Baltimore or Zekes coffee shop for freshly roasted coffee you can smell being roasted from our porch. It a city full of expensive, hipster restaurants, Harford road has been one of my favorite spots to explore and eat.

A 12min drive to Fells Point, 15min to Downtown Baltimore. Hampden/Remington 10-15minutes. JHU 12 minutes.

Public Transportation available through Baltimore City Link bus system. + More info
House
Car included
High Speed Wifi
Family-friendly
City
Responsibilities & Pets
Olive is a 70lbs female giant schnauzer. She's sensitive, intelligent, and loyal. She is a guard dog by nature and will bark at anyone at the door. But once you're inside she's friendly. She can be quirky and standoffish, but if you're sensitive and caring she'll warm up really quickly. I hope you like to cuddle because that's what Olive does best. She likes to be with you wherever you are. In bed or on the couch, she'll be next to you taking up most of the space. Olive gets a little depressed when we leave. She might mope, not showing interest in toys or treats, and sometimes won't eat a lot. Just know that that is normal. Generally, she is not a voracious eater, but will usually eat food once a day after she goes on a walk. We have a fenced in yard so she can just be let out a few times to do her business. She should be let out in the morning upon waking, at least 1-2 times throughout the day, and again before bedtime. She can be left for 7-8 hrs if you're out of the house. She does need to be walked at least 30 minutes a day. We'd prefer that the sitter is comfortable walking large dogs as it's possible that she could be too much to handle for some people. She walks well on-leash and has been trained with the heal command if you're consistent and firm.
Dog: Olive is 6 years old (Giant Schnauzer)