Beautiful Midwest Getaway with Lovebug Kitten!
Lansing, Michigan, United States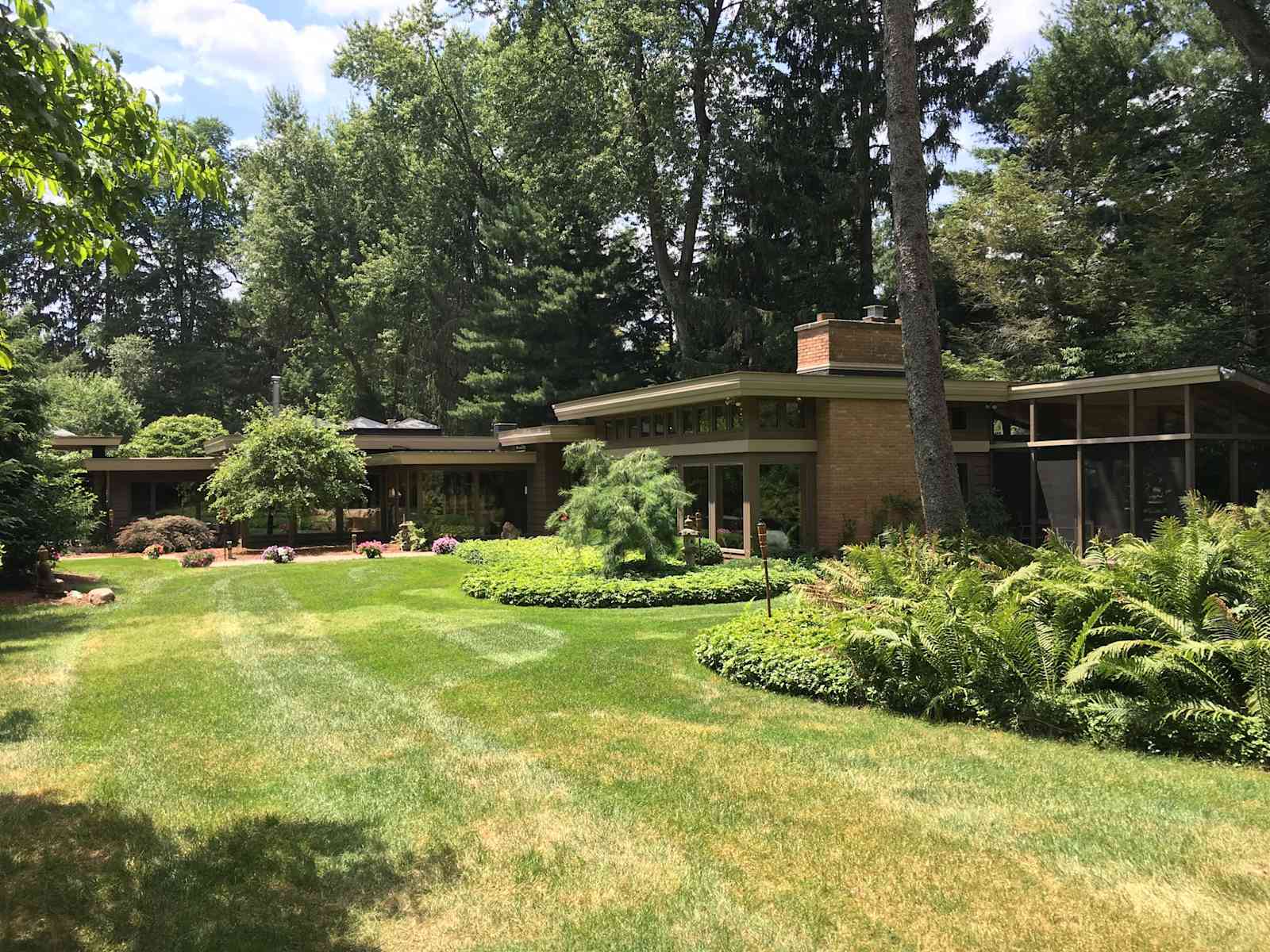 Pets
Cat
Introduction
This is the perfect getaway if you're looking for a peaceful, beautiful and unique home with great access to lots of fun things to do, and a furry little lovebug to boot!

I'm a 31-year-old writer and entrepreneur for an online business and personal coaching company. My partner is in business as well. We're both passionate about being the best we can be and helping other people in any way that we can. We love the life we live, and we absolutely love our home, and I know you will too! We're looking for house sitters who are clean and caring, enjoy a beautiful, quiet space, and love cats!
Our Home & Location
We have a lovely home in a very nice residential area. It's a home that was designed by a student of Frank Lloyd Wright, so it has lots of character. It has two bedrooms (one is our master bedroom and one is the guestroom, where you'll be staying) and two full baths. We have a very nice screened in porch with couches and a dining table, that overlooks the beautiful yard. You will absolutely love this especially in the summer!

The house is tucked away and feels like an oasis and respite from the outside world. That said, it's also very close to all the amenities you'll need!...

We have a number of different areas to hang out in the house. I was only able to show some here due to limits on the number of photos, but I'd be happy to share more at your request! We have a couple of living rooms with couches, the outdoor porch, a family room and a TV room, all with comfortable seating and great views.

There are a washer and dryer for your use, and the kitchen's got all the essentials for those, like us, who love to cook. We also have a Vitamix blender - they're the best!

We also love and respect our house, and we keep a neat space. It's important for us that whoever stays in our house respect it as well.

I was born and raised in the area, so I'd be happy to give you tips on what you can do. Not only is there lots to do in the immediate area, but it's near the capital and the Michigan State Campus, and about an hour from Ann Arbor, Detroit, and Grand Rapids. Perfect for day trips, but you'll stay entertained even if you don't opt for that!

For a while I lived abroad in France, which was awesome, but this area was so nice to come back to. It's calm but not boring! With the MSU campus next door in East Lansing, there's a college town feel, but where we live is more residential, with lots of nature to soak up. If you love nature, you'll love the visiting deer, birds, and chipmunks!

If you're interested in taking care of Bella and our home, send me a message! Let me know if you have any questions.

Look forward to hearing from you!
Caroline + More info
House
Sitters need a car
High Speed Wifi
City
Responsibilities & Pets
As I mentioned above, we have a cat! She's the sweetest 2-year-old kitty named Bella, and she's a ragamuffin! The breed is somewhat dog-like in the sense that she loves to spend time with us, following us around the house as we do things, sitting with us when we eat, etc. She's very playful and cute! She's very well behaved, and the more time spent with you the happier she is!

Bella is our baby and we love her so much. We would travel with her if we could, but she doesn't like long trips. So of course, we're in need of house sitters who'll love to take care of Bella as well as our house! We want only the best for Bella while we're away....

We also love and respect our house, and we keep a neat space. It's important for us that whoever stays in our house respect it as well. We have houseplants to water, and some outdoor plants in the summer. + More info
Cat: Bella is 2 years old