Detroit Named #2 City to Visit in 2018 by Lonely Planet!
Southfield, Michigan, United States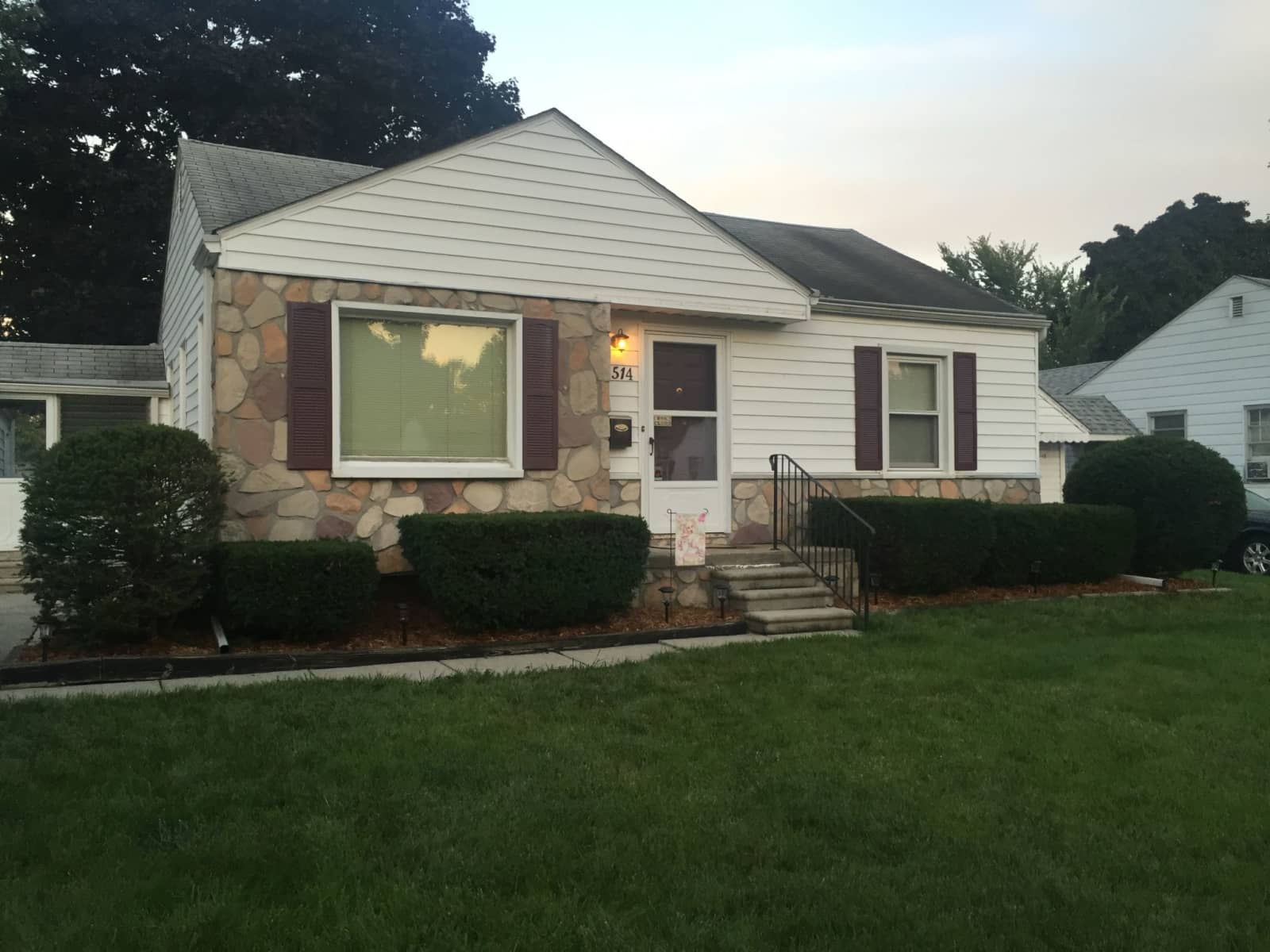 Pets
Dog
Cat
Small pet
Introduction
Sales Rep who travels occasionally for work and hopefully more often for play! I enjoy visiting new cities, camping, hiking, kayaking, shopping, yoga, wine & hard cider, and hanging out with my babies (or anybody's animals really)! If I can, I usually take my dog, Oliver, with me, but for work trips or flights he unfortunately has to stay home.

For 8/4-5, I will be heading out around noon Saturday and returning Sunday morning/early afternoon. If you're local and just want to stop in and check on my babies and not stay the night that would work too....

8/24-28, I will be heading out Thursday afternoon, returning Monday afternoon. You could arrive, at the latest, late Thursday night; and leave, at the earliest, Monday morning. + More info
Our Home & Location
Lonely Planet lists Detroit as the #2 city to visit in 2018! Stay for free, cuddle some cute animals and explore Detroit! https://www.lonelyplanet.com/best-in-travel/cities#2

1000 SF house in the suburbs of Detroit: 2 bedrooms with queen beds, 1 full bath, living room, family room, kitchen and fenced backyard. Walking distance to Downtown Berkley, near public transit stops, or take an Uber or Lyft to get where you need to go! 15 minutes to Royal Oak or Ferndale, 30 minutes to Downtown Detroit. Driveway parking available if you have a car.
House
High Speed Wifi
Family-friendly
City
Responsibilities & Pets
Dog: Oliver gets fed in the morning and around dinner time. He also gets one dental bone a day. He loves going for walks if you're up for it, but it's not required. I don't like him to be left at home for more than 10 hours at a time. He loves belly rubs and if he's not ready for you to stop he'll let you know! He also likes playing with his babies (stuffed toys).

Cat: Leona gets fed once in the morning. She's a lover. As soon as you sit down she'll be on your lap. If you leave the bedroom door open at night, she'll most likely try to sleep on you. If you'd prefer her not to, just shut her out - it's what I do! If you're busy, you can find her sleeping in the sunshine or by a heater vent. Don't worry about scooping the litter box every day, but maybe check on it for longer stays (5+ days). Because she's an old girl, she does have some health issues that come and go. When you sit comes up, I'll let you know what's going on at the time. As of right now it's nothing too crazy....

Guinea Pig: Piglet gets fed twice a day - one scoop of food and some veggies. He's the easiest! Just make sure he has water; he goes through it fast. He's also very friendly if you want to take him out for some snuggle time, but it's not required. Again, don't worry about cleaning his cage unless it's a longer stay.

House: The house is pretty easy. The thermostat is pre-programmed, but feel free to adjust it as you need to. Bring in the mail from the mailbox daily, or any packages that may arrive. Other than that, relax & make yourself at home! + More info
Small pet: Piglet is 5 years old
Cat: Leona is 17 years old
Dog: Oliver is 13 years old (Poodle)
Upcoming sitters
August 2018 | Kevin
---
Previous sitters