Lovely royal oak home with sweet lovable dog and a cute cat!
Royal Oak, Michigan, United States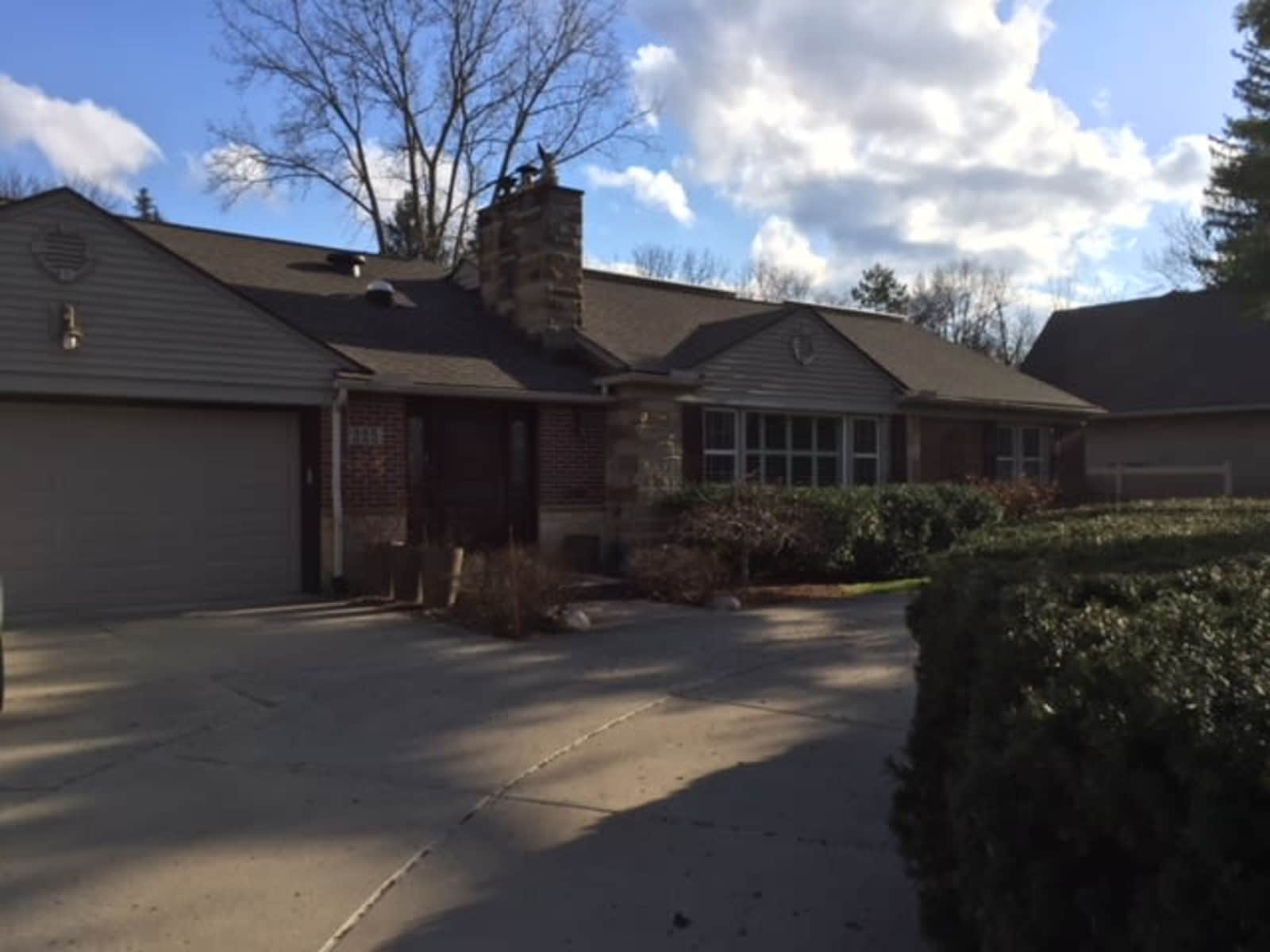 Pets
Dog
Cat
Introduction
We are Ted and Jenny Fleming. We love to travel and love it when we can take Alice with us. When that is not possible, our travels are more enjoyable when we know that both Alice and Hilton (our cat) are well cared for.
Our Home & Location
We have a single level home on a 1/2 acre lot on a beautiful tree lined blvd. Our yard is completely fenced so we never need to worry about Alice getting out. Alice loves to be outdoors, but only when someone is outside with her. We have a covered open air outdoor living space with an outdoor kitchen so we all live outdoors during the summer months.

We live 2 miles from the city center of Royal Oak. Royal Oak is a small, but vibrant city, known for its locallly owned shops & restaurants. Royal Oak is only 20 mins north of downtown Detroit.
House
Car included
High Speed Wifi
Family-friendly
City
Responsibilities & Pets
Alice, our dog, will be traveling with us on this trip and we would love someone to keep our cat, Hilton, company while we are away.

Hilton is a sweet cat who loves attention once he warms up, this can take several days. He eats at his leisure as kibble is always available. We use 2 litter boxes which allows us to clean the litter every 2 to 3 days. The litter boxes are located in our laundry room, located off the dinning room, so its important they are cleaned. Hilton loves to be outdoors, but is all 4 declaw and deaf, so inside he stays. This said, he will try to 'dart' out, so please be on the look out when opening exterior doors.


...

House: Our house is relatively easy and is well maintained. This said, it is older so it does have a few nuances...nothing major worth noting, though. The thermostats are easy to program to your schedule.

We have a big driveway and a 100' feet of city sidewalk that will need to be cleared in the event of snow. We have snowblowers and shovels easily accessible.

When away longer than a week, we will place a mail hold and will notify you if we are expecting a package. Of course, there is sometimes the 'unexpected' package that arrive. :-)

We love our home and hope you make yourself comfortable and enjoy our furry loved one!! + More info
Cat: Hilton is 16 years old
Dog: Alice is 5 years old