You'd be surprised what there is to do in Mississippi! Take a look! I'm looking for a house/cat sitter in June/July.
Natchez, Mississippi, United States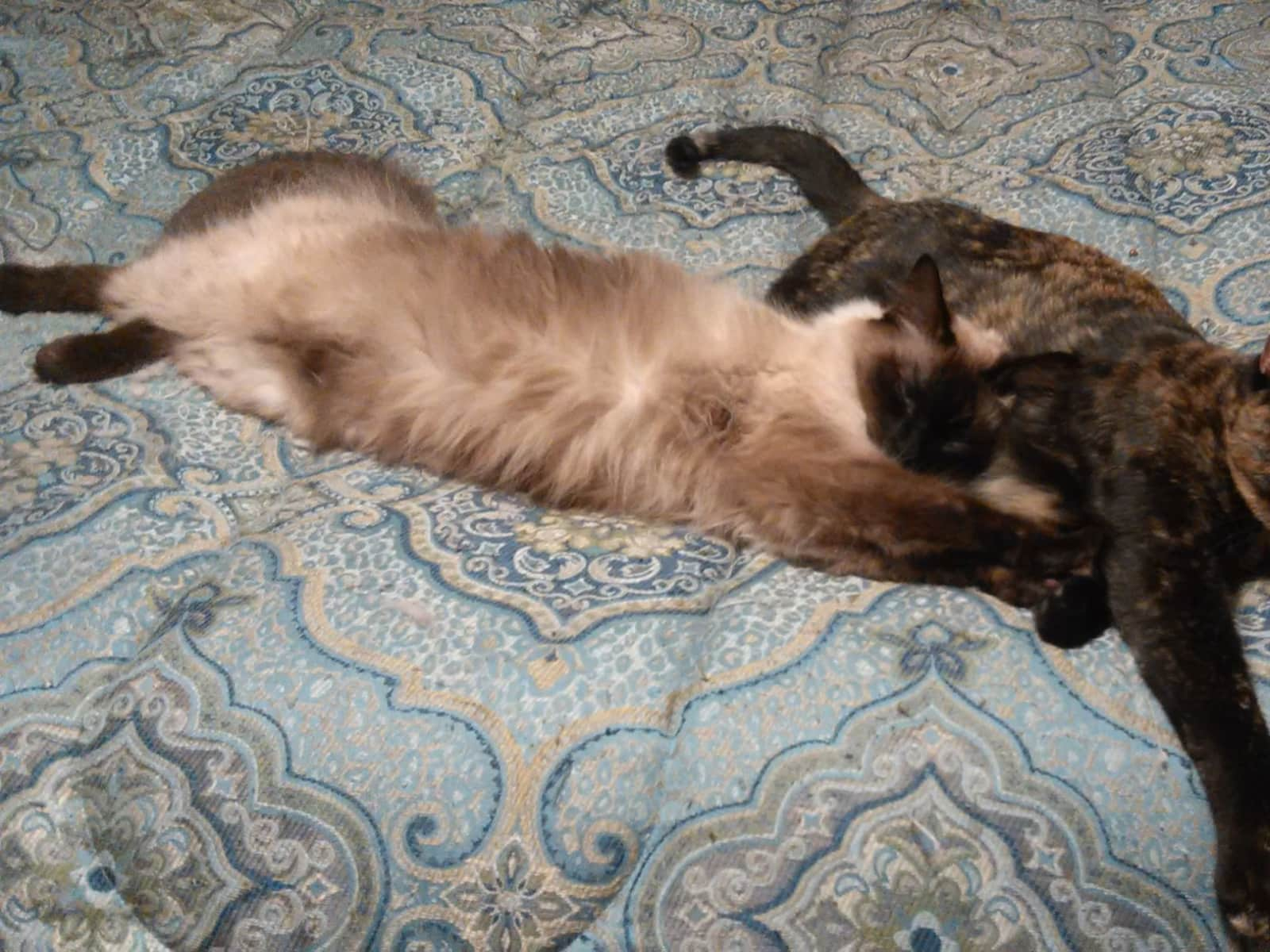 Pets
Cats
Introduction
You'd be surprised what there is to do in Mississippi! Keep reading to see what you could be doing this summer!
I am teacher who uses my summer vacation for travel. I have three loving, friendly cats who live indoors. I live in a historic southern antebellum town located on the Mississippi River. Check out the home and location section to what Natchez has to offer.
Our Home & Location
Check out interesting things you could be doing this summer! Natchez is a history lover's dream!
Tour the many antebellum homes - Longwood is my favorite!
Take a trip back in time at the Grand Village of the Natchez Indians - hike the nature trail while you're there.
Check out the second largest Indian ceremonial mound in America.
Explore our downtown walking trails.
Stroll along the river walk overlooking the Mississippi River.
Browse antiques shops downtown.
Enjoy a drive around town hearing about some of our local haunts and favorite ghost legends with the Natchez Ghost Tour.
Tour around Natchez to see places Greg mentions in his novels on the Greg Iles Book Tour (What! You don't who Greg Iles is! Better check him out!)
Hitch a ride on a horse drawn carriage.
Enjoy a drive on the Natchez Trace Parkway - while you're there, tour Mount Locust Inn and Plantation.
Tempt your taste buds at the Old South Winery or other breweries around town.
Try your luck at Magnolia Bluffs Casino.
Like the great outdoors? Go kayaking or canoeing on the Mississippi River.
Or try your hand fishing at the Natchez State Park.
Visit Historic Jefferson College - tour the lovely campus of the first institution of higher learning in Mississippi, named after Jefferson Davis, or take a hike on the adjacent nature trail.
Kick back and relax at Natchez-Under-the-Hill.
Tour Frogmore Cotton Plantation and Gins for a unique perspective of the old south.
And as if that wasn't enough...
Take a day trip to the French Quarter in New Orleans.
Tour the Tabasco plant and the Tabasco Country Store (pepper flavored ice cream, anyone?) in south Louisiana.
Check out the historic towns of Vicksburg and St. Francisville.
Ah, I could go on...but I want to leave some exploring for you!

My two bedroom home is located in a quiet neighborhood in historic Natchez, Mississippi on the Mississippi River. The town is a history lover's dream. It's also great for a quiet, romantic getaway. Natchez is a small rural town but has lots to do locally and in the surrounding area. Great to sit back and relax or go sightseeing every day.
House
Sitters need a car
High Speed Wifi
Countryside
Responsibilities & Pets
The primary responsibility would be taking care of the cats - food, water, litterbox. Watering plants would be helpful as would mowing the lawn (with a riding mower).
Cat(s): Jasmine is 8 years old (Siberian), Olivia is 9 years old, Addison is 14 years old (Siamese)