Farm Sitter
Oakland, Mississippi, United States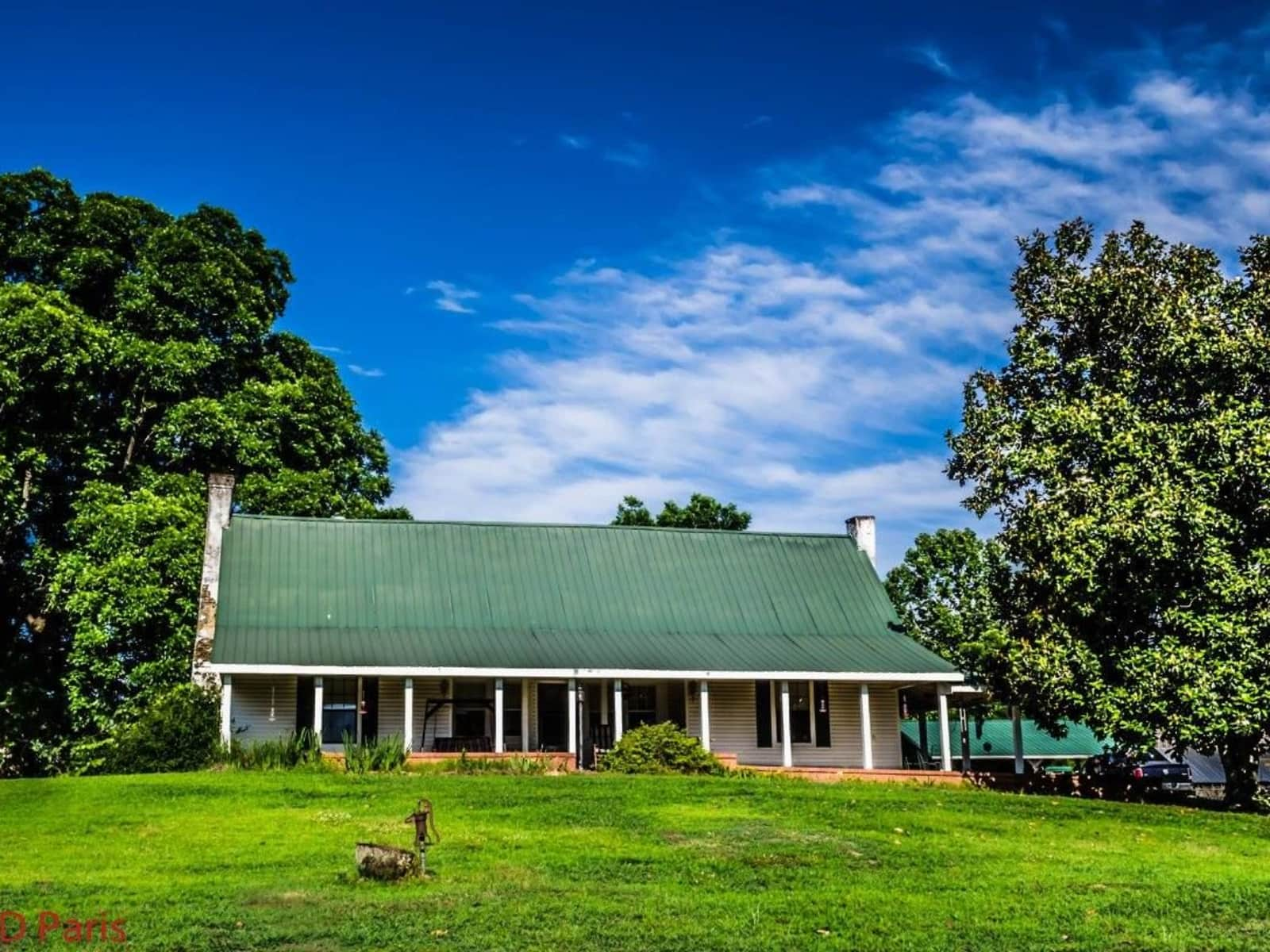 Pets
Dogs
Cats
Horses
Poultry
Introduction
Retired, a widow but not a helpless one, needing a farm sitter to go to my grand daughter's high school graduation in 2019 in Poughkeepsie, NY. I take care of my farm with a little help from neighbors when needed and live the good life here, I consider it paradise. My farm blows people away, it is not a show place by any means but it is impressive to people who live in the city or town and don't have the peace I have here.
Our Home & Location
My house is old and can be drafty, but do have the amenities to make it comfortable for me, it may be a little rustic for some. Have three bedrooms, king in one room, queen and double bed in other room which has a full bath with shower, the king room is adjacent to a full bath with shower, that is the bed the dogs sleep on with me, the extra room has furniture stored there for my guest house when I get it built. Cell phone service is spotty, my internet service is a satellite dish and works fine unless the weather gets stormy will go out until storm passes, my tv is satellite dish and works like the internet service, I have a big screen tv, I have a landline phone, my security gate has a system for the EMT service to get in if I can't let them in. I live in the middle of Yalobusha County on top of a hill, neighbors but not too close, small towns around with history, larger town home of University of Mississippi , access to various eating places, rural, have a security gate, I enjoy my privacy and the quiet for my area, neighbors will help out when necessary, my farm consist of 63 acres, there are a 1000 acres west of me, and 70 east of me, lots of freedom to walk . You will have to have a car to get to the towns, the closet town is 10 miles away. One town is home to the Watermelon Festival in August and has lots of touristy stores, various eating establishments.
House
Sitters need a car
High Speed Wifi
City
Countryside
Responsibilities & Pets
Feed outside animals twice a day, two dogs in house, the rest are outside, the dogs in the house are not used to being all alone, can do so for several hours but are not left alone to their own devices, the younger dobe can get destructive if left too long. I have 13 cats but all are barn cats but I do interact with them when I go to the barn, some are friendly, some are semi feral. The chickens have self feeders. I feed horses twice a day they are free range except when I feed them in their stalls but are let out when done. At the time I need sitter the pasture will be plush so will not need hay. My yard will be mowed before I leave and as long as animals are cared for no other responsibilities are required.
Horse(s): Step is 20 years old (Tennessee Walking Horse), Dee is 25 years old (American Quarter Horse), Duchess is 11 years old (Welsh Pony)
Poultry: Chickens, 21 chickens, various breeds
Cat(s)
Dog(s): Mae is 6 years old (Doberman Pinscher), Ivan is 2 years old (Doberman Pinscher), Ara is 6 years old (Anatolian Shepherd Dog), Peanut is 6 years old (Mix-breed), Annie is 1 year old (Collie)