Responsible individual, couple, or family (non-smoking) for morning and afternoon feedings of chickens and cats
Sublette, Missouri, United States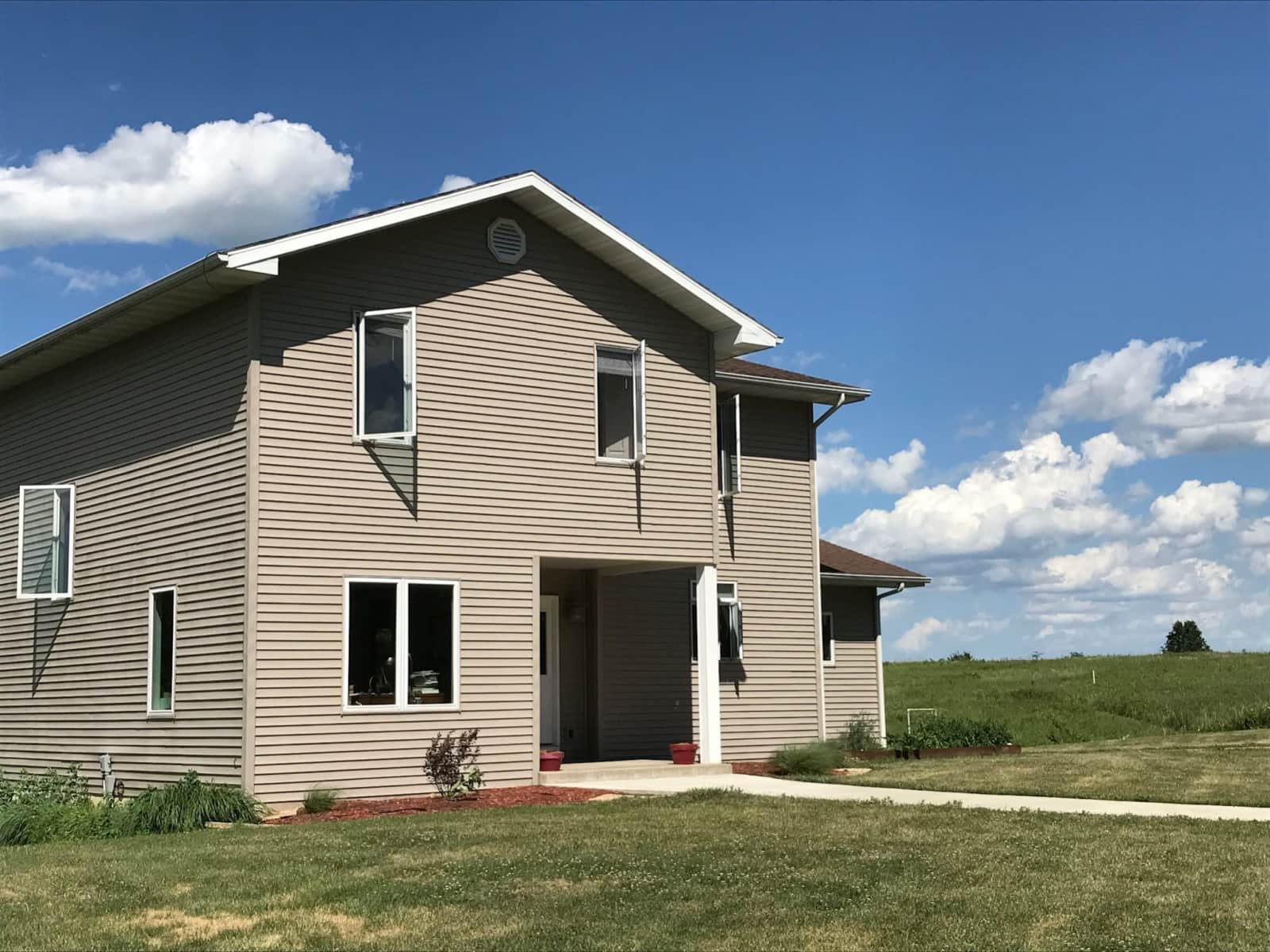 Pets
2 Cats
1 Reptile
Poultry
Introduction
We are a family of five with children ages 14, 10, and 9. We work on an academic calendar and thus have spring breaks (March) and summers (June-August) available for travel. And we do like to travel!
Our Home & Location
Our property is peaceful, serene, and yet only a 15-minute drive to the city of Kirksville, MO (Population: 17,000). We have a mile-long network of trails around the 20-acre property that you can use for walking, running, or inspiration from nature. There are abundant trees and prairie plants. Our house has excellent views - there is abundant sunshine and breezes if you open the windows. The 9-foot ceilings convey a sense of spaciousness and openness, and the bamboo floors make it clean and modern. The large deck is a gathering space for people, but we also use it for morning coffee and evening drinks. The house is secluded, being surrounded by forest and fields and out of view of the country road that leads to the winding, climbing driveway. The house was built in 2004, and the basement was completed in 2016. The house has three levels and a geothermal system that provides excellent heating and cooling. We have excellent Wi-fi and Direct TV via satellite. This house appeals to everybody, but would be an excellent location for a writer, naturalist, or somebody training for athletic events. It's for people who value privacy and solitude.
House
Sitters need a car
High Speed Wifi
Family-friendly
City
Countryside
Responsibilities & Pets
Twice daily feeding of cats and chickens. The door to the chicken house must be opened in the morning and closed in the evening. The main role for the garden is mostly picking produce and eating it! The bearded dragon needs to be fed vegetables once every few days. He can be handled, but it is not required. These activities only take about an hour a day. General attention to the premises is required, but usually negligible. Raccoons can occasionally raid the garbage! Depending on the season, we try to maintain the hummingbird feeders (spring and summer) and sunflower feeders (winter).
Poultry: Chickens, We have six Buff Orpington chickens who have a coop and an enclosure.
Cat(s): Lewis is 4 years old (American Shorthair), Sacajawea is 3 years old (American Shorthair)
Reptile: Sandstorm is 4 years old (Bearded Dragon)