Modern Vegas home with pool, office and two awesome dogs!
Henderson, Nevada, United States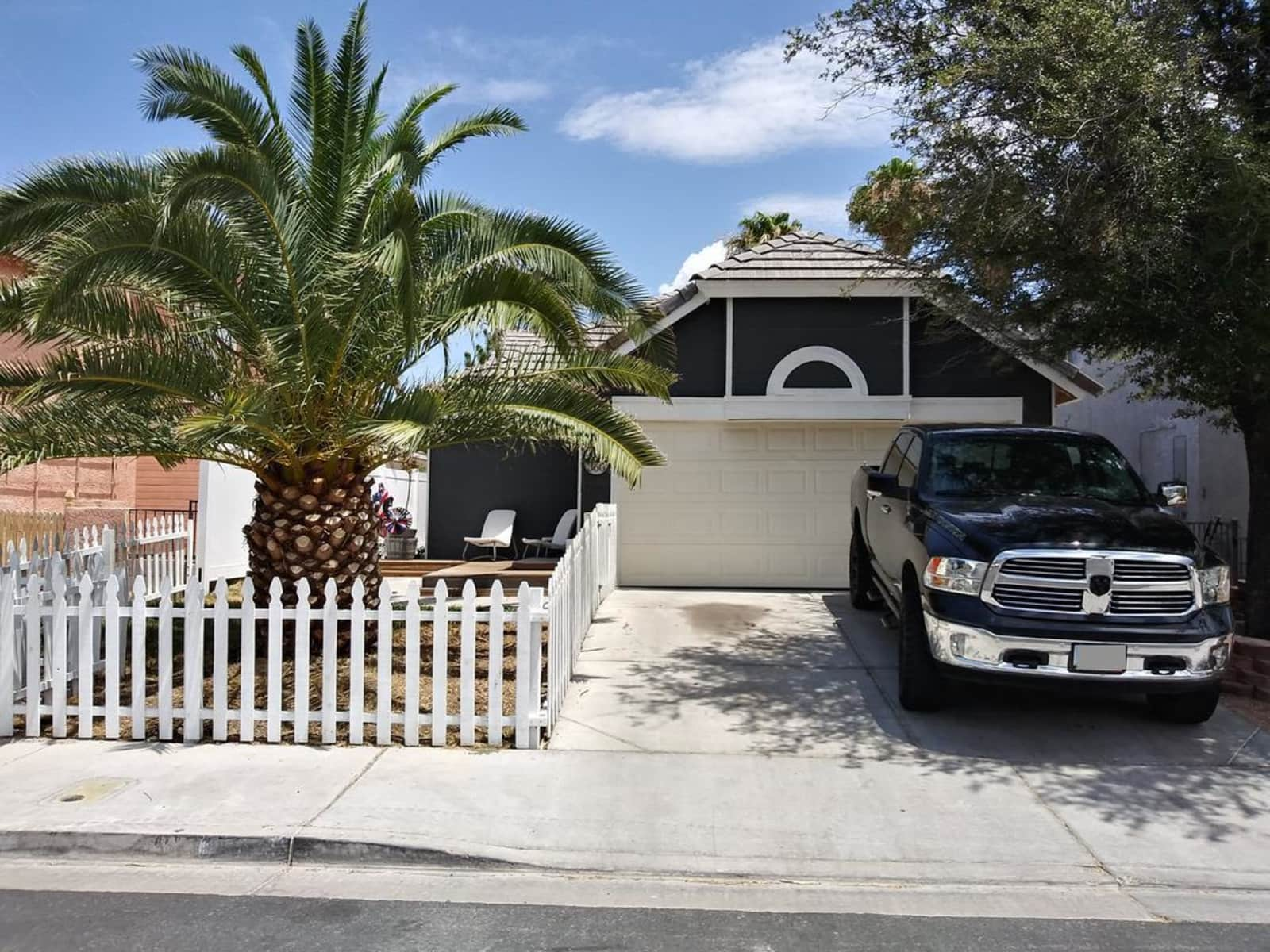 Pets
Dogs
Introduction
Thanks for taking the time to look at our place! We are a couple with two dogs looking for a sitter for the home and dogs so that we can travel more often without bringing them with us.

We love bringing them along but sometime it's just not possible! We are looking to travel internationally more often to visit Corinna's family and are looking for a trusted sitter to keep a close eye on our home and dogs while we're away....

We have family nearby if unexpected situations do arise, but that really shouldn't be a concern, the dogs are low maintenance and the house shouldn't have any problems. + More info
Our Home & Location
Our house is in Henderson, NV and has everything you need for a nice stay, a backyard with a pool and lounging area, a nice comfortable guest room and an office (nice for those that work remotely!) It's enclosed so the dogs can be let outside without worry. There is a pool in the backyard and the location is just 10 minutes from the airport and the Las Vegas strip. It is a mile to grocery stores (Sprouts & Natural Grocers, Trader Joes, Walmart, etc.), less than 5 minutes to the mall, restaurants and the District at Green Valley Ranch with nice restaurants, bars and shopping. The neighborhood is very quiet and calm.

If you like hiking and outdoor activities, Red Rock Canyon, Mt. Charleston and the Hoover Dam are easy day trips.
House
Car included
High Speed Wifi
Mountain
City
Responsibilities & Pets
Take care of our two dogs and keep an eye on things around the house. Morrison is a Rhodesian Ridgeback mix with three legs. He had his leg amputated 2 years ago due to bone cancer but is still getting around just fine. He needs his rest and his daily walks to stay fit, healthy and happy. His limitation doesn't require special care, just a carefulness to not overdo anything!
Amarillo was found on the streets and is the sweetest dog ever once you get to know her. She is low maintenance, but a little bit more work while taking on walks (she still gets over-excited about other dogs, cats, etc.) They both love the dog park and we have a great one less than 10 minutes away!
Dog(s): Morrison is 10 years old (Mix-breed), Amarillo is 2 years old (Mix-breed)