Harley
Manchester, New Hampshire, United States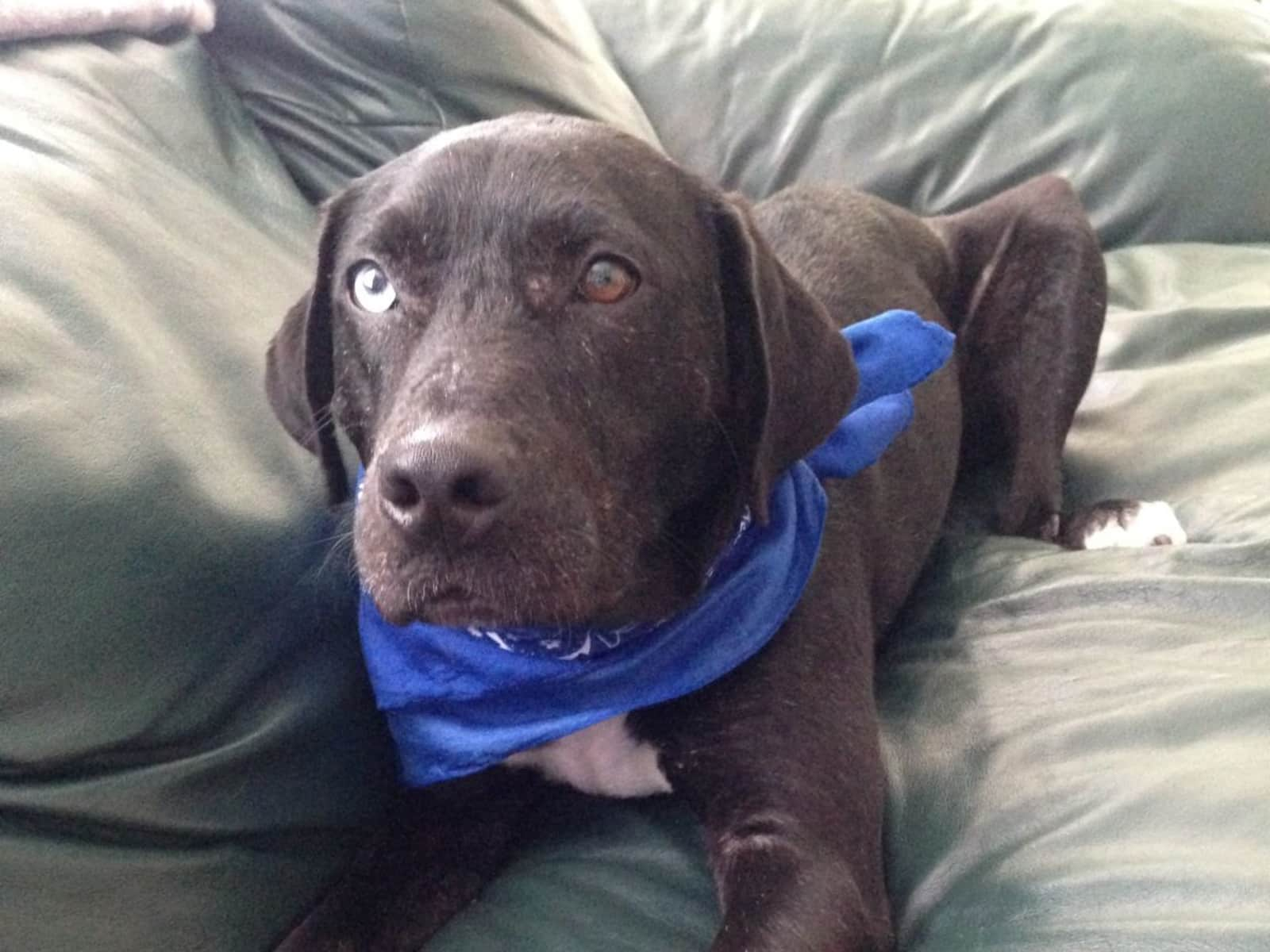 Pets
Dog
Introduction
Hello! My boyfriend and I travel and usually bring Harley to the Barking Dog in Hooksett and place him in daycare during the day when we are away. I am a full time Sales Representative for a national leader in Managed Workwear and Facility Services. My Boyfriend Tim works as a Driver for FedEx. Harley is our pride and joy and is very high anxiety. Whoever we select for this two week petsitting we would request that we use you again in the future so Harley can get used to you. We also would like to have him meet you prior to our trip so he can feel safe and comfortable. We would like to see some references as well for any candidates. Thanks!
Our Home & Location
Our home is a very safe area and he typically doesn't need a leash to go potty in the yard if he is used to you. He uses a "Link AKC" collar that has a GPS and activity tracker on it along with a flash light for night time adventures. He uses a bright red and reflective harness for afternoon walks. It is vital he gets to know you because he has ran in the past because of his anxiety hense the GPS collar and reflective vest.
Apartment
Sitters need a car
Basic Wifi
Mountain
City
Responsibilities & Pets
We primarily need him to be checked up on consistently through the day as well as daily walks, play time, cuddle time, and feedings twice a day. If there is thunder/lightening/fireworks he needs to be closely watched because he will run and hide. He takes doggy multi-vitamins every morning and 2 cups of food for each meal along with a bowl of water. He will drink the water until he is sick so we watch his water consumption closely. He chews on pillows and shoes so it's important to keep ALL of his toys out and available to him during the day and he gets 1-2 toys to snuggle with at night (his favorite thing to do it cuddle lol) he snores and grunts so don't be alarmed, this is normal.
Dog: Harley is 4 years old